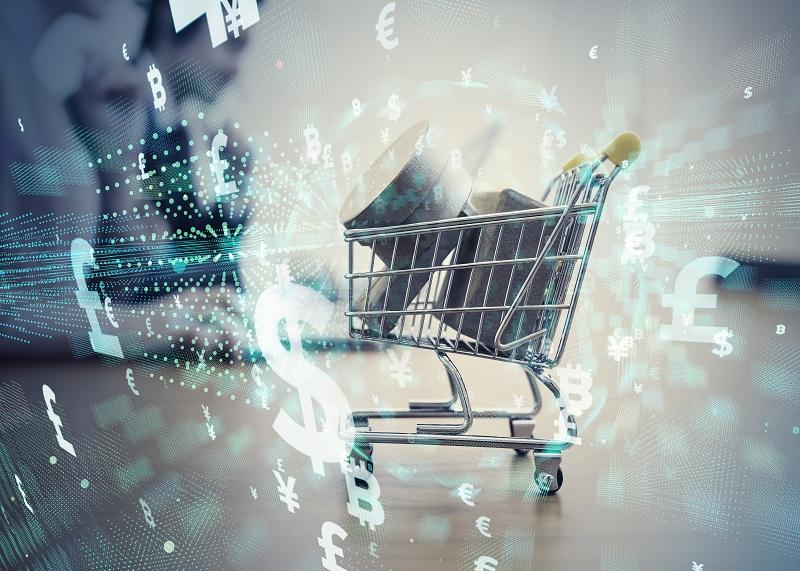 Bezos Sells $1.8 Billion of Amazon Shares as Scrutiny Mounts
By Ruchi Gupta

Aug. 2 2019, Published 9:10 a.m. ET
Jeff Bezos has sold $1.8 billion worth of Amazon (AMZN) shares as scrutiny of the company mounts. The executive sold the shares in the last three days of July, according to filings. The gigantic transaction saw Bezos sell more than 960,000 Amazon shares for about $1,900 each. Amazon shares closed at $1,855.32 yesterday.
Bezos's selling $1.8 billion worth of Amazon shares might be his largest Amazon stock sale in the company's history. Previously, his largest known Amazon stock sale was $1.7 billion, which he completed in two transactions in 2017.
Article continues below advertisement
Bezos's large Amazon stock sale comes shortly after the executive completed his divorce from MacKenzie Bezos. Last month, Bezos completed an agreement to transfer around 20 million Amazon shares to MacKenzie. The shares were equivalent to 4.0% of his Amazon stake, so the transfer saw Bezos's stake in Amazon come down to 12% from 16%. The divorce was amicable, allowing Bezos to put the matter behind him quickly.
Bezos sells Amazon shares as DOJ launches antitrust review
Bezos has sold these shares just when Amazon is coming under increased regulatory scrutiny. Last month, the DOJ (US Department of Justice) announced that it had opened a broad antitrust review of big tech companies.
The DOJ's antitrust review will focus on market leaders in Internet search, social media, and e-commerce. Amazon is the top e-commerce company in the US. The company will capture a 47% share of the US e-commerce market in 2019, according to eMarketer estimates. eBay (EBAY) will come in a distant second with a 6.1% share. Walmart (WMT) will round out the top three with a 4.6% market share.
As the dominant e-commerce company in the US, Amazon is likely one of the DOJ's primary targets. Google (GOOGL) and Facebook (FB) are also most likely targets, as they dominate the Internet search and social media markets, respectively, in the US.
Article continues below advertisement
The DOJ's announcement of its review of US tech giants came before Bezos filed the details of his massive Amazon stock sale. However, company executives can schedule their stock sales to happen on certain days or in the months to come. Such scheduling helps avoid the perception that an insider may be trading on privileged information. Therefore, it's possible Bezos's stock sale had nothing to do with the DOJ review.
Calls for breakup of US big tech
Aside from the DOJ review, Bezos's Amazon stock sale comes as Amazon is facing calls to break itself up. Generally, big US tech companies are under pressure not just from regulators but also from lawmakers and other prominent politicians.
Earlier this year, US Senator and Democratic presidential hopeful Elizabeth Warren proposed breaking up big tech giants such as Amazon. The claim is that big tech companies wield too much market power and pose a risk of reducing competition. But big tech is pushing back. Facebook, for instance, argues that breaking it up won't solve the problems some people have with it. In fact, Facebook executives have warned that breaking up US big tech players would only help their Chinese rivals.
Amazon, in particular, has been a frequent target of President Donald Trump's criticism of big tech.
Bezos may have sold his Amazon shares to fund personal programs
Bezos sells $1.0 billion worth of Amazon shares every year to fund his space company, Blue Origin. Therefore, it's possible that Bezos's recent stock sale will go toward the Blue Origin project. Additionally, Bezos runs a charity called the Bezos Day One Fund, to which he has pledged $2.0 billion in funding. Some of the funds Bezos made from selling his Amazon shares could end up with the charity.