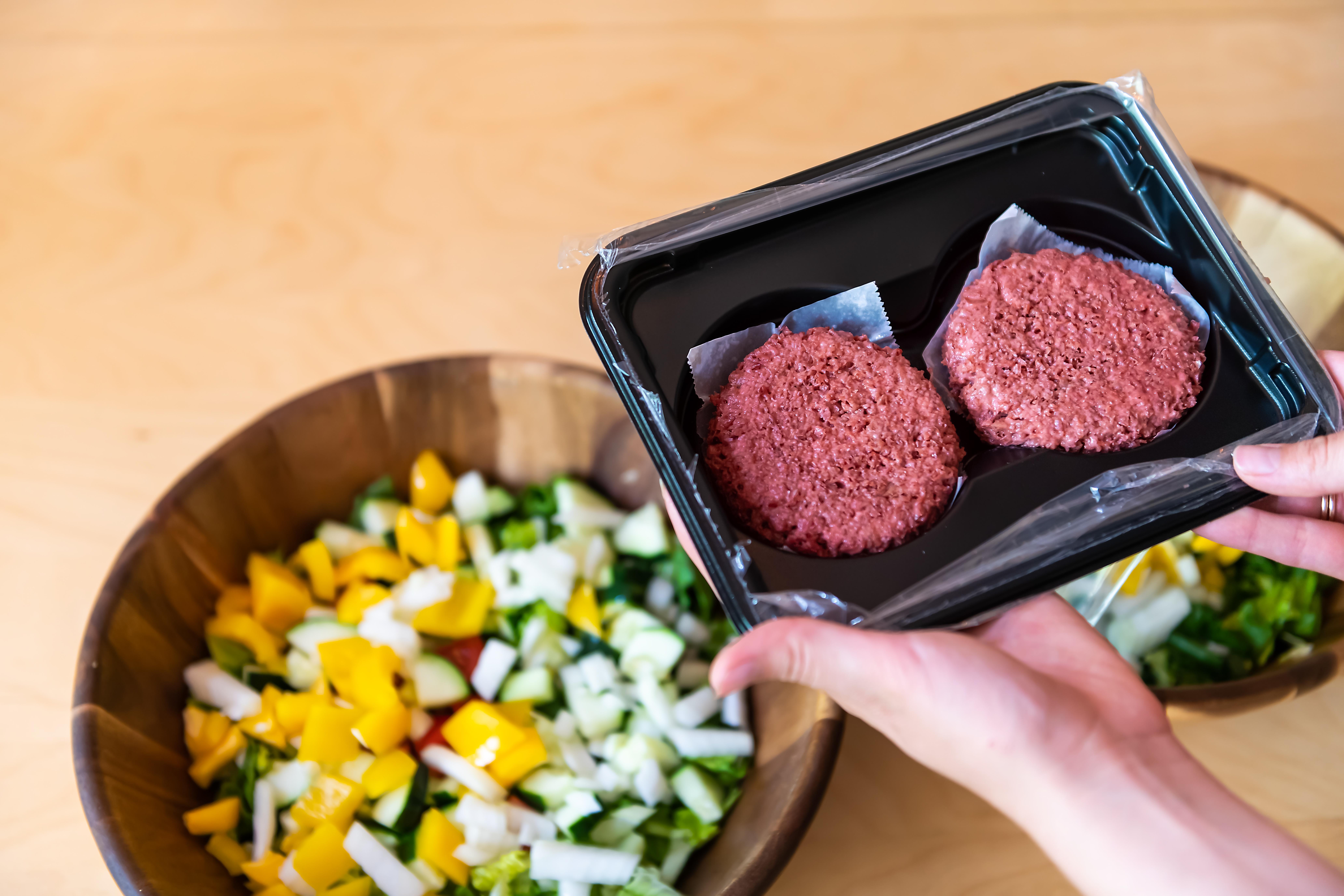 Beyond Meat Stock Down More than 8.0% Today
By Adam Rogers

Aug. 6 2019, Published 5:29 p.m. ET
Beyond Meat stock (BYND) has fallen more than 8.0% today. The stock has been on a downward spiral ever since the company announced second-quarter results on July 29. BYND is currently trading at $161.3 per share, which is 32.7% below its 52-week high of $239.71.
Beyond Meat investors enjoyed a rampant bull run when the stock rose 860% from $25 per share in May 2019 to $239.71 in July. But it was only a matter of time before BYND shares saw a correction. First, Beyond Meat reported second-quarter sales of $67.25 million, a rise of 287.0% year-over-year. This total easily beat Wall Street estimates of $52.7 million. BYND's adjusted earnings per share were -$0.24, way below analysts' estimates of -$0.08, which drove shares considerably lower.
Article continues below advertisement
Next came a stock offering on July 30. According to this Bloomberg report, BYND stock fell 12.0% last Thursday, "After inside shareholders priced a secondary offering at $160 per share Wednesday night, handing early investors a slice of profits and adding to company coffers as it looks to fund expanded production in an increasingly crowded vegan marketplace."
Beyond Meat: Long-term growth solid
Investors and analysts are extremely bullish about the potential disruption this company is likely to cause. BYND has a huge addressable market in domestic and international geographies. Nielsen estimates that 21.4% of US households purchase meat substitutes. Meat substitute sales are still below the $1 billion mark, and they provide ample scope for expansion.
Analysts expect Beyond Meat sales to rise 194.0% to $259 million in 2019, 54.0% to $399 million in 2020, and 46.0% to $583 million in 2021. The company's revenue growth is decelerating but still enough to keep shareholders invested.
BYND is still posting a non-GAAP loss. However, BYND's bottom line is expected to grow at a tremendous pace. BYND earnings are expected to improve 172.0% in 2020 and at a compound annual growth rate of 297% over the next five years.
Beyond Meat is still trading at over 6x its IPO price, and analysts are concerned about its high valuations. They have an average target price of $165.29, which is just above the company's current trading price. Beyond Meat stock will face short-term volatility, but it's a great pick for investors, given the huge market potential. You need to buy this stock at every dip—and the current pullback has just provided an opportunity.
Market Realist analyst Aditya Raghunath holds no position in Beyond Meat stock.