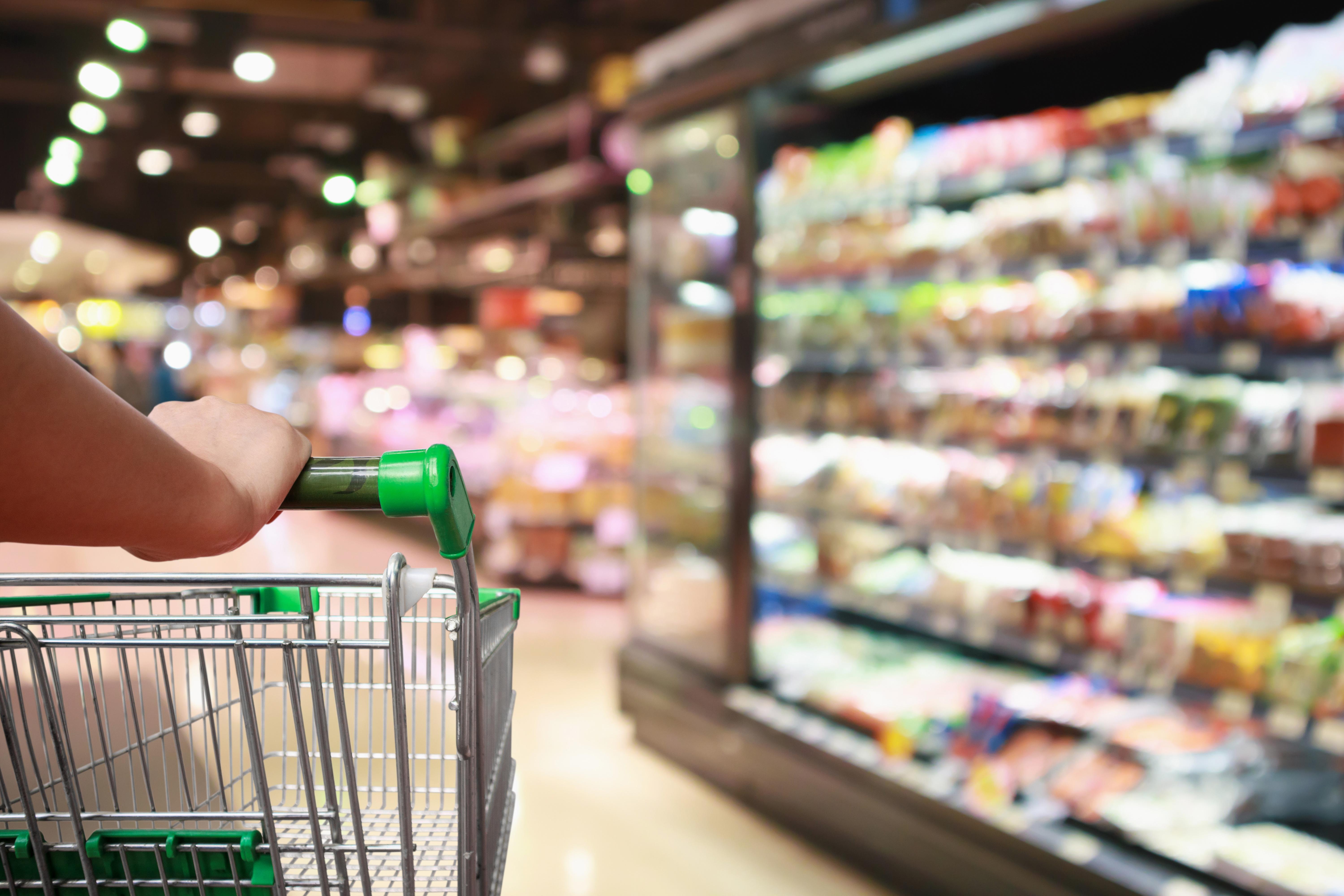 Are Retailers Proving Trump Right about the Economy?
By Amit Singh

Aug. 22 2019, Updated 3:43 p.m. ET
Amid pessimism, retailers such as Target, Walmart, Costco, and Lowe's are putting up stellar performances.
President Donald Trump has dismissed talks about the US heading toward a recession.
Article continues below advertisement
Retailers are proving President Trump right
Amid pessimism, large retailers' strong performances seem to be proving President Donald Trump right about the economy. President Trump asserts that the US economy "is the best in the world" and is poised to grow. He's dismissed talks of a recession. There's no denying that challenges persist, but higher consumer spending—a key gauge of the economy—is indicating otherwise.
US consumer spending remains high despite challenges. Moreover, it's reflected in the stellar performances of retailers such as Target (TGT), Walmart (WMT), Costco (COST), and Lowe's (LOW). Besides reporting strong financials, Target and Walmart also raised their full-year outlooks, overshadowing recession concerns and higher tariffs. US retail sales data indicates that the health of the economy is still strong.
The US Census Bureau announced last week that US retail sales increased 0.7% in July. This growth was better than economists had expected. The numbers are likely to calm growing pessimism, and they may be the reason why the economy is holding up. More than two-thirds of economic activity is related to consumer spending. Low unemployment and a low-interest-rate environment are driving consumption.
While the rate of consumption is strong, economic uncertainty remains a worry. US-China trade war concerns, a brief yield curve inversion, and challenges in global markets have dented investor confidence. However, robust growth and healthy outlooks from retailers indicate that the consumer sector is in good shape.
Article continues below advertisement
Retailers countering worries with growth
The Dow Jones Industrial Average increased about 240 points on August 21. Meanwhile, the S&P 500 Index closed 0.8% higher. Better-than-expected quarterly performances from Target and Lowe's countered worries related to economic growth.
Target posted stellar second-quarter results on August 21. The retailer crushed analysts' estimates by a wide margin and raised its full-year EPS outlook. Target's revenue of $18.4 billion came in ahead of analysts' estimate and increased 3.6%. Its adjusted second-quarter EPS of $1.82 soared 23.8% YoY and handily exceeded analysts' estimate of $1.62.
Expecting this momentum to continue, Target increased its EPS outlook by $0.15. The retailer's upbeat outlook runs counter to tariff concerns.
Meanwhile, Lowe's also posted better-than-expected second-quarter sales and earnings. The home improvement retailer also posted positive comps across all 15 regions in the US. Lowe's president and CEO, Marvin R. Ellison, stated that its impressive performance was the "reflection of a solid macroeconomic backdrop."
Earlier, Walmart also posted a strong second-quarter result and lifted its earnings outlook. Walmart's US comps increased by 2.8% driven by higher ticket and traffic size. Meanwhile, its bottom line came in well ahead of analysts' expectation. Walmart expects to sustain momentum in the coming quarters and has raised its earnings outlook for the full year.
Costco continues to produce industry-leading sales despite trade war concerns. On average, Costco's comps have increased 6.2% in the past 12 months. The retailer's net sales have increased 8.3% in the period.
Article continues below advertisement
Retailers to sustain momentum
We expect these retailers to maintain their growth momentum in the coming quarters as consumption remains stable despite challenges. Their digital transformation and convenient shopping options are likely to drive traffic.
Analysts remain upbeat and have raised their target prices on Target and Lowe's following the second-quarter earnings season. Jefferies increased its target price on TGT by 31% to $111, and Telsey Advisory raised its target price by 25% to $115. Credit Suisse boosted its target price by 24% to $112. Moreover, Cowen increased its target price by 20% to $120. KeyBanc now has a target price of $120 on TGT, refecting a rise of 9%.
As for Lowe's stock, Jefferies increased its target price to $125 from $119. KeyBanc raised it to $125 from $120. Citigroup now has a target price of $122, up from $115. JPMorgan Chase raised its target to $114 from $104, RBC raised it to $123 from $110, Telsey Advisory raised it to $120 from $116, and Credit Suisse raised it to $114 from $99.
Retail stocks outperforming broader markets
Solid performance and a healthy outlook have been driving the stocks of these retailers higher. Target stock has soared 55.8% on a YTD (year-to-date) basis and handily outperformed the broader market. Meanwhile, the shares of Costco, Walmart, and Lowe's are up 35.3%, 20.3%, and 16.9%, respectively, on a YTD basis.
The S&P 500 is up 16.7% on a YTD basis thanks to the growth in consumer stocks.