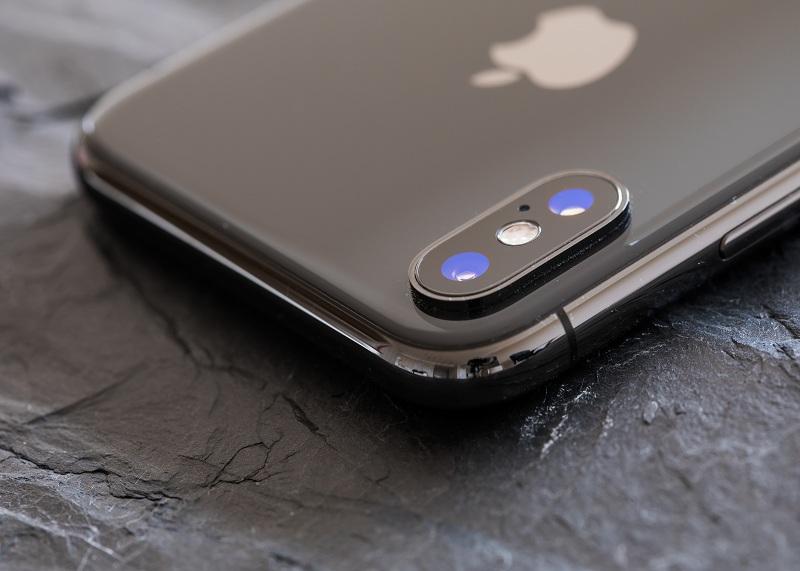 Apple Pursues Buybacks as Its iPhone Sales Falter
By Ruchi Gupta

Aug. 1 2019, Published 9:22 a.m. ET
Apple (AAPL) stock is up 35% year-to-date as of July 31, and it's nearly doubled since the company's fiscal 2015. Apple's share price has skyrocketed in the last four years, but there's been no meaningful improvement in the company's financial results. So what gives? Look no further than Apple's aggressive stock buybacks.
Apple repurchased $17 billion worth of shares in the third quarter of fiscal 2019, which ended in June. The repurchase resulted in Apple retiring 88 million shares in the quarter. In the second quarter of fiscal 2019, Apple repurchased $12 billion worth of shares through open market transactions. It also did an accelerated share repurchase program for $12 billion during the quarter. Consequently, Apple was able to retire close to 130 million shares in the third quarter. In January this year, Apple said it had made almost $250 billion worth of stock buybacks since it launched its repurchase program.
Article continues below advertisement
Buybacks powering shares and EPS at Apple
Apple's weak iPhone business has greatly slowed, if not stunted, its overall growth. Take the case of the company's second quarter, which it reported on July 30. In the quarter, Apple's total revenue came in at $53.8 billion, essentially flat compared to the previous year. Undoubtedly, iPhone sales were to blame. Apple's iPhone revenue fell 12% year-over-year to $26 billion in the second quarter. Apple no longer discloses its iPhone unit sales, but they were almost stagnating the last time the company shared the metric.
Because of the weakness in its iPhone business, Apple's profits also aren't growing—at least not fast enough. For example, Wall Street expects Apple's net income for fiscal 2019 to be $53.8 billion. This estimate implies almost no growth from fiscal 2015, when Apple reported net income of $53.4 billion.
Despite its flat net income, Apple's EPS for fiscal 2019 will jump to $11.60 compared to $9.22 in fiscal 2015. The reason? Apple's aggressive buybacks. Through its aggressive repurchase program, Apple has retired about 1.2 billion shares in the last four years. This practice explains why Apple's EPS will be significantly higher this year compared to four years ago despite its net income staying the same.
Apple finished the second quarter with $211 billion in its net cash reserve. The company's goal is to bring that to zero—or, as management puts it, to become net cash neutral. In other words, Apple plans pursue more buybacks.
Article continues below advertisement
Apple's buybacks aren't starving development projects
Despite spending heavily on buybacks and dividends, Apple hasn't starved its development projects of funding. The company continues to build new products and launch new services. For example, it's ventured into the smart speaker business with a product called HomePod. The global smart speaker market was worth $4.4 billion in 2017, according to estimates from Allied Market Research. The smart speaker market should grow to $23.3 billion by 2025.
Right now, Amazon leads in the smart speaker market, holding a 21.7% market share, according to Strategy Analytics. Google ranks second with an 18% market share. Baidu has captured 15.8% of the smart speaker market to rank third globally. Alibaba ranks fourth with a 14.1% market share.
On the services front, Apple is gearing up to launch a new subscription video service akin to Netflix, which it calls Apple TV+. This fall, it also plans to launch a subscription gaming service called Apple Arcade. The 2017 US tax cut unlocked a massive pool of cash for Apple. This windfall is what Apple has been using to finance its buybacks and product development.
With iPhone's contribution to Apple's top line dwindling to just 48% in the latest second quarter from 55% a year ago, Apple is betting big on its Services segment for revival. Apple's Services revenue rose 13% to a record $11.5 billion in the second quarter. Apple generated $37.2 billion in Services revenue in fiscal 2018. Its target is to reach about $50 billion in annual Services revenue by fiscal 2020. A boom in its Services segment could fuel even more buybacks.