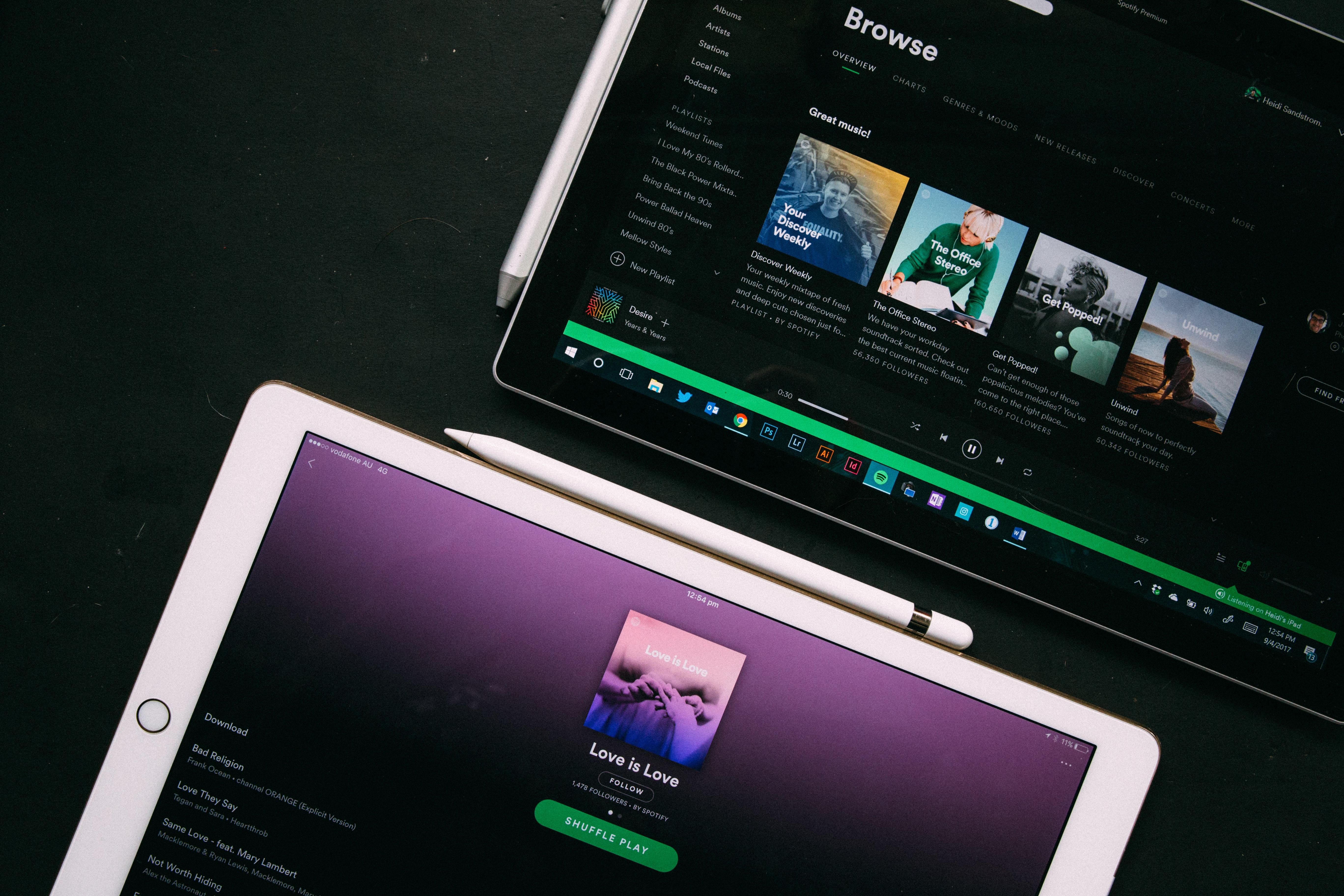 Apple May Allow Spotify to Use Siri for Playback Control
By Sanmit Amin

Aug. 13 2019, Published 7:09 p.m. ET
Apple's iPhone users have not been able to use Spotify (SPOT) by using voice commands. However, that may be changing. According to a report by The Information, Apple (AAPL) and the music streaming giant are in talks over the possibility of letting the latter's users control music playback with Siri.
According to the report, Spotify is "currently discussing a plan with Apple to let iPhone users tell Siri to play songs, playlists and albums with voice commands." Spotify is the biggest music streaming service in the world, with 108 million paid subscribers. Apple Music is its biggest rival with over 60 million subscribers.
Article continues below advertisement
Upcoming iOS 13 allows iPhone users to use Siri to control audio apps
The report claims that this capability is possible due to some new APIs in iOS 13 that allow third-party audio apps to integrate with Siri. iOS 13 could be launched next month. Apple recently had its fifth public beta test of the iOS upgrade.
The report suggests that the two companies are in talks over some kind of special arrangement. This is could be a big move for Spotify, as some reports suggest that it while it has a lead worldwide, it trails Apple Music in the US. America is one of the most lucrative markets for streaming services.
The move probably won't boost Spotify's US user base
The fact that there is a higher proportion of iOS users in the US helps the tech giant attract more Americans into its ecosystem, including Apple Music. However, merely having Spotify on Siri may not necessarily encourage iPhone users to switch to Spotify. The Swedish company's stock was up 1.16% on Tuesday, August 13.
Meanwhile, Apple Music is an integral part of the company's fast-growing Services segment. During the June quarter, the segment made $11.46 billion in revenue, growing 12% year-over-year.
The rumored collaboration comes at an interesting time. Earlier this year, Spotify accused Apple of antitrust behavior. The Swedish company claimed that the iPhone maker did not let Apple connect with Siri or allow it to be on its smart speaker, HomePod.
The streaming giant also alleged that Apple's 15%–30% cut on subscription revenue on the App Store gives Apple's music service an unfair advantage. Spotify has since dropped some of these allegations.
Apple stock was up 4.2% on Tuesday after the US delayed tariffs on some consumer goods from China.