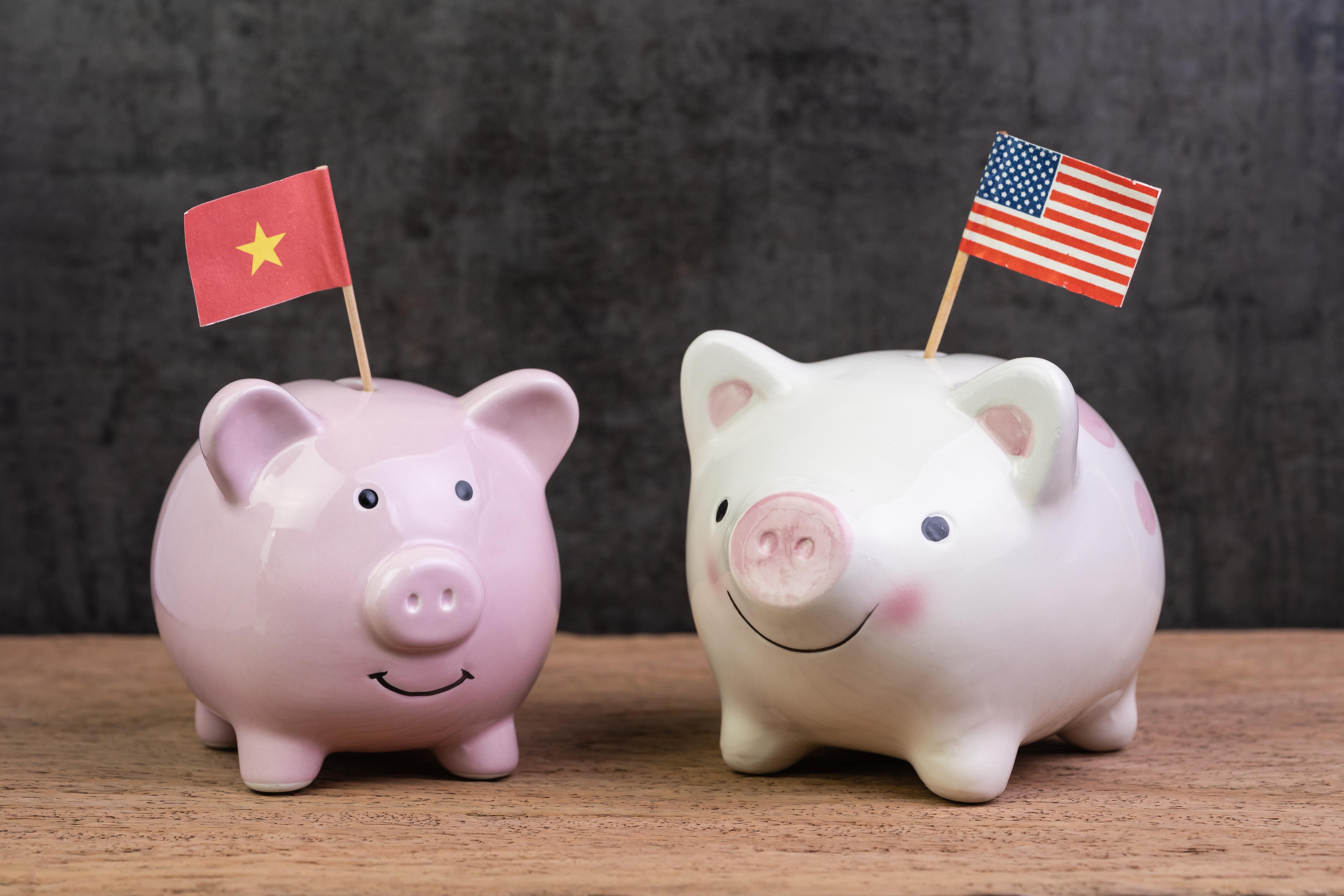 Amid China's 'Calm' Comments, US Markets Soar Today
By Sophia Nicholson

Aug. 29 2019, Updated 12:21 p.m. ET
The US (SPY) stock index futures rose on Thursday after China's (MCHI) (FXI) positive comments about resolving the trade war. According to a CNBC report, China's Ministry of Commerce said, "We firmly reject an escalation of the trade war, and are willing to negotiate and collaborate to solve this problem with a calm attitude."
Article continues below advertisement
US markets rose due to China's positive comments
At around 9:30 AM ET, the Dow Jones Industrial Average futures rose by more than 200 points. The S&P 500 futures and the Nasdaq futures also rose by more than 20 points and 80 points on Thursday. The gains in the Dow futures indicate that the US stock market will increase on Thursday and reverse the previous day's losses.
Notably, US markets declined on Wednesday. The 30-year Treasury bond rate fell to an all-time low. The US Treasury yield curve also fell to the lowest level in the previous session. The crucial spread between the ten-year and two-year Treasury yield also fell to -6 basis points on Wednesday.
China's comments indicate a trade truce
China's comments signaled that it's willing to resolve the trade war with a "calm" attitude. China's Ministry of Commerce emphasized that escalating trade fears should stop. The ministry's spokesperson, Gao Feng, said that the communication between the US and Chinese trade delegations are "effective" now.
Gao insisted that President Trump should remove the trade tariffs on $550 billion worth of Chinese goods. In the statement, Gao said, "China has plenty of means for counter measures." He still insisted that the US remove "new tariffs on $550 billion Chinese goods to prevent escalation of the trade war."
Article continues below advertisement
Last weekend, President Trump stated that he would hike tariffs on $550 billion worth of Chinese goods. He planned to raise the tariffs to 30% from 25% on imported Chinese goods worth $250 billion in October. President Trump also decided to increase the tariffs on $300 billion worth of Chinese goods. Earlier, he planned to impose an additional 10% tariffs in December. Now, President Trump plans to put 15% tariffs on $300 billion worth of Chinese goods in September. His decision came in retaliation to China's new tariffs on US goods worth $75 billion. President Trump also ordered US companies to immediately stop any business deals with Beijing. He also wants the companies to look for an alternative to China.
However, things got better when President Trump agreed to renew the trade talks with China. According to President Trump, the trade talks resumed after China called "our trade people and said, let's get back to the table." Although China hasn't confirmed that its team called the US over the weekend, the country reiterated the need to prevent an additional escalation in the tariff war.
Tech stocks gained due to positive trade talks
Some companies are sensitive to the trade war. Apple (AAPL), Boeing (BA), Deere (DE), and Caterpillar (CAT) rose 1.45%, 1.16%, 1.68%, 1.49%, respectively, in pre-market trading on Thursday as of 9:20 AM ET. Semiconductor giants including Micron Technology (MU), NVIDIA (NVDA), Intel (INTC), and Qualcomm (QCOM) also gained 1.99%, 2.25%, 1.44%, 1.29%, respectively, in pre-market trading.
Apple has always been impacted by trade war issues. Machinery, automobiles, and software companies are also impacted by the escalating trade war. Semiconductor stocks have massive exposure in China. The stocks generate more than 50% of their revenues from China.
The trading ban on Huawei impacted US companies. The ban came amid ongoing trade war issues. Recently, more than 130 companies, including chipmakers, applied for license approvals to sell goods to Huawei.
China's positive comments have made investors optimistic. The comments raised hopes that the trade war might ease soon. The trade truce is essential for the global economy, which could have fallen into a recession.