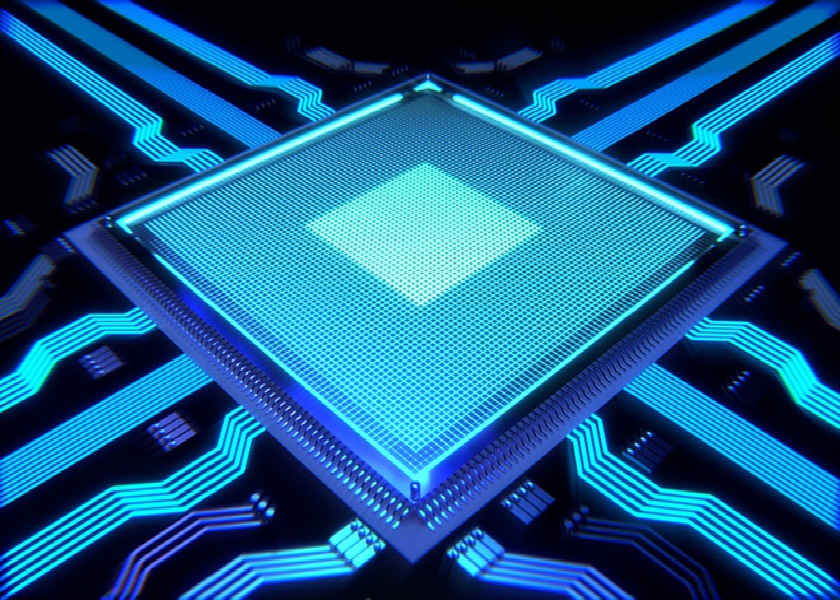 How AMD's New EPYC Rome Chips Could Affect Intel
By Sophia Nicholson

Aug. 8 2019, Published 8:15 a.m. ET
Advanced Micro Devices (AMD) stock gained 4.01% after market hours as the chipmaker launched its much-awaited EPYC Rome server processor. On Wednesday, AMD unveiled its second-generation server chip, the EPYC Rome CPU (central processing unit). With the 7nm (nanometer) chip launch, AMD now has the edge over its rival, Intel (INTC). Intel stock was down 0.71% in after-hours trading after AMD launched its new processor. While AMD stock has gained more than 58% this year, Intel has risen just 1.5%.
Article continues below advertisement
Features of the EPYC Rome chip
AMD's new EPYC chip is expected to boost processing performance across enterprise, cloud, and high-performance computing workloads. The EPYC Rome processor has 64 processing cores and uses 7nm process technology. It is set to consume less power and reduce costs for data center owners by 50%.
The EPYC processors are also attractively priced. The top-of-the-line EPYC chip cost less than $7,000. In comparison, Intel's Xeon 8280M costs $13,012.
The new EPYC server chip could also draw some of Intel's biggest customers, including Alphabet's (GOOGL) Google and Twitter (TWTR). AMD stated that Google plans to use the EPYC server chip in its internal data centers. Google may also offer it to external developers as part of its cloud computing offerings. Twitter is set to deploy the second-generation EPYC processors in its data centers later this year, according to AMD. Microsoft, Lenovo, and Dell are also slated to use the next-gen EPYC processors.
Article continues below advertisement
AMD grabs Intel's share
Intel has dominated the data center processor market for around a decade, holding more 90% of it. However, Intel faced 10nm chip supply issues last year that impacted its revenue and market share. Intel's revenue fell 3% YoY (year-over-year) in Q2, primarily due to delays in the transition to 10nm products. The US-China trade ban has also hurt Intel's data center business. The company now plans to release its competitive 10nm server processors next year.
Intel's supply glitch let AMD step ahead despite trade war concerns. To lead the server chip market, AMD launched its 7nm Ryzen PC CPU and Navi GPU (graphics processing unit) in early July. And now, its EPYC server CPUs could grab more server market share amid high demand from enterprise and cloud customers. Bloomberg, citing Moor Insights & Strategy founder Patrick Moorhead, wrote that "new AMD chips are better than Intel's chips at some kinds of computing work but may lag on others."
Article continues below advertisement
Intel makes server chips at its own factories, unlike AMD, which relies on contractors. AMD uses Taiwan Semiconductor's (TSM) manufacturing process for its 7nm node chips. Taiwan, which started manufacturing 7nm chips last year, is seeing increased demand for cutting-edge processors. Chip manufacturer Taiwan Semiconductor has plans to begin producing its new 5nm chips in the first half of 2020, amid increased demand for 5G devices.
EPYC Rome processors could boost sales
According to AMD CEO Lisa Su, EPYC Rome processor sales could increase significantly. The company began shipping EPYC Rome chips to some of its leading cloud customers ahead of their launch on August 7. These early shipments boosted AMD's server CPU revenue YoY and sequentially in the second quarter. Meanwhile, Intel's server sales fell YoY in that quarter.
Su's remarks also signal that Rome processors could generate sales faster than AMD's first-generation server CPUs. In the second quarter, AMD's revenue fell by a double-digit percentage. Though its PC-related sales improved, AMD's graphics channel and semi-custom sales fell. The semiconductor giant also lowered its full-year revenue forecast. It now expects its revenue to grow by a mid-single-digit percentage rather than a high-single-digit percentage.