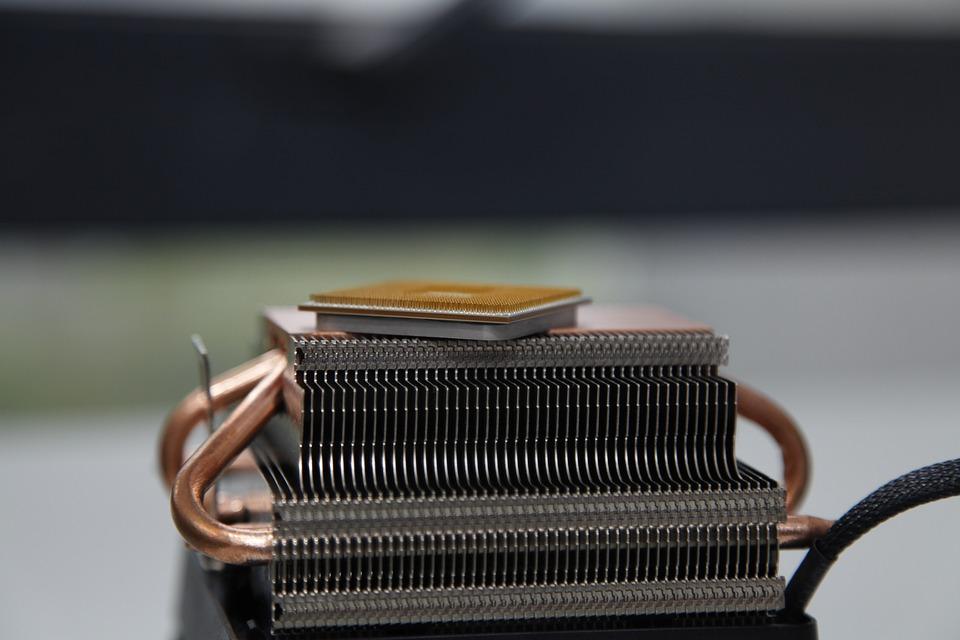 AMD Stock Rose Due to Deals with Google and Twitter
By Neha Gupta

Aug. 8 2019, Updated 11:30 a.m. ET
On June 3, AMD (AMD) entered an agreement with Samsung (SSNLF) for a business relationship set to span over several years. In the same week, AMD stock rose 20.49% to $33.23. On a year-to-date basis, the rally amounted to 76.47% growth. The deal entails AMD licensing "custom graphics IP based on the recently announced, highly-scalable RDNA graphics architecture to Samsung."
Article continues below advertisement
AMD's deal with Samsung
Samsung intends to use the RDNA graphics architecture in its upcoming smartphones. In return, the company "will pay AMD technology license fees and royalties." Specifically, the RDNA graphics architecture is AMD's novel design with an eye on ultra-low power and high performance.
AMD stock is counting on the partnership with Samsung to grow more. On Wednesday, AMD launched an improved version of the EPYC chips. The EPYC chips power servers in data centers for enterprise customers. After launching the chips, AMD revealed that Twitter (TWTR) and Google (GOOGL) might acquire the chips.
Acquiring Twitter and Google as customers would be a huge disadvantage for Intel (INTC)—AMD's main competitor. Intel is the dominant player in the data center chip supply chain. The company claims over 90% market share. However, AMD is closing the gap. Launching the second-generation EPYC should accelerate AMD's growth rate. To AMD's advantage, Intel won't be able to offer its new generation of chips for data center until 2020. Until then, AMD will continue to capture Intel's customers.
AMD and other chip makers rely on chips for revenues because "personal computer sales have stagnated as users shifted to mobile devices."
Article continues below advertisement
Good news for AMD stock
On July 30, AMD released its second-quarter earnings. During the second quarter, AMD registered revenues of $1.53 billion compared to $1.76 billion in the second quarter of 2018. While the earnings met the expectations, console sales were weak. The company's revenues underperformed analysts' consensus estimate. AMD stock took a beating and fell more than "5% after hours." Since July 30, the stock has fallen 16.03%.
Nonetheless, the server chip sales could turn things around for AMD stock. During the pre-launch of the EPYC chips in Rome, there was enough demand for new devices. Previously, AMD launched the "7nm Ryzen PC CPU and Navi GPU." In the immediate aftermath of the launch, the stock rose 7.3%. Given the enthusiasm around the uptake of Ryzen, EPYC might not be successful.
Ryzen looks like AMD's most successful CPU yet. In July, AMD stock attained the highest price of $34.39 year-to-date. The higher price was due to the demand for the Ryzen PC CPU. The CPU sales pushed AMD's share of the market to 75% compared to Intel's 25%.
Disruptions from President Trump's tariffs
Despite the optimism for AMD stock, investors should be cautious. President Trump has threatened to impose more tariffs on China in September. The Trump administration could slap a 10% tariff on Chinese imports worth $300 billion. The move comes after a similar round of tariffs in May, which hurt technology stocks.
If the tariffs take effect, AMD and other tech companies' revenues could be hurt significantly. In 2018, President Trump threatened and enacted tariffs, which led to companies hoarding semiconductors. Datacenter companies could hoard semiconductor supplies ahead of the tariff on September 1. To learn more, read Semiconductor Stocks Hit by China Trade War Escalation. There could be a "significant increase in sales this month…which could dip from September onward."