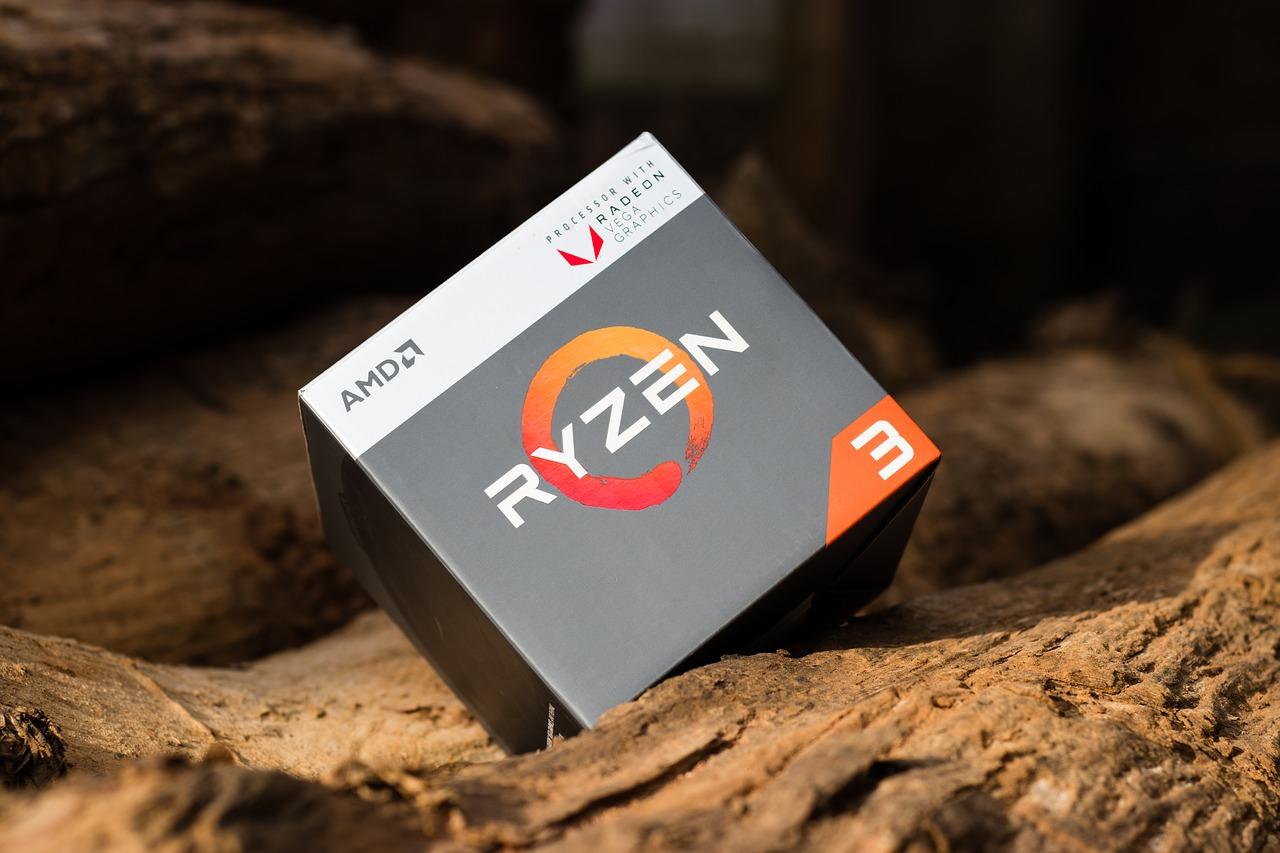 AMD Stock Proportional to CPU Market Share Gain
By Puja Tayal

Aug. 20 2019, Published 12:12 p.m. ET
The latest CPU market share figures show a positive trend for Advanced Micro Devices (AMD) and a negative trend for Intel (INTC). AMD is the most decorated semiconductor stock of 2019. It has grown 80% for the second straight year and is still growing. AMD touched a new 13-year high even when the overall semiconductor industry is in a downtrend.
The driving force behind AMD's stock trend is its market share gain from Intel (INTC) and NVIDIA (NVDA) in the CPU (central processing unit) and GPU (graphics processing unit) space. AMD is gaining market share by launching competitive products at lower prices, offering customers a better price-to-performance ratio.
Intel CEO Bob Swan noted during the company's second-quarter earnings release that the company lost some share in the PC CPU market to rival AMD.
Both Intel and AMD had their positives and negatives in the second quarter. Intel's six-month-long CPU supply shortage reached its peak in the second quarter as it transitioned to its 10nm (nanometer) node.
Article continues below advertisement
Intel's negative turned out to be AMD's positive as it saw an increase in the uptick of Ryzen CPUs. However, AMD saw a slowdown in demand for the previous generation of 12nm/14nm products as it transitioned to 7nm products. Both companies benefited from overall growth in global PC shipments, which, according to IDC, rose 4.7% year-over-year in the second quarter.
Desktop CPU market share
Let's look at Mercury Research's CPU market share figures for the second quarter, as provided by Tom's Hardware. The second-quarter data shows that AMD's x86 desktop CPU market share remained sequentially flat at 17.1% but rose by 4.8 percentage points from last year's 12.3%.
It's important to note that market share is calculated in terms of units sold. This YoY growth reflects the uptick of AMD's 12nm Ryzen CPUs and a slowdown in Intel's CPU unit sales because of the supply shortage. Intel's desktop platform unit volume fell 11% YoY in the second quarter.
On a sequential basis, AMD's desktop CPU share remained flat as it transitioned from its Ryzen 2000 to the Ryzen 3000 series CPU. During a transition, buyers generally delay their purchases to get their hands on new-generation products.
To make way for new CPUs, AMD sold off existing inventory by reducing the prices of its previous generation CPUs. As a result, its overall market share remained flat.
Article continues below advertisement
What's next for AMD in the desktop CPU space?
AMD launched its Ryzen 3000 series CPUs on July 7. For the first time, it introduced a new high-end CPU Ryzen 9 3900X apart from two Ryzen 7 and two Ryzen 5 CPUs.
During the second-quarter earnings call, AMD CEO Lisa Su stated that the company saw strong uptake of the Ryzen 3000 series. According to German e-tailer Mindfactory's monthly sales data reported by Reddit user Ingebor, 75% of the CPUs it sold in July 2019 were made by AMD.
This data gives us a glimpse of the kind of excitement customers have about the new 7nm Ryzen 3000 series. If this uptick continues, AMD is likely to gain significant desktop CPU market share from Intel in the third quarter.
During AMD's recent earnings call, Su stated that more new product launches are coming in the second half of the year. AMD has yet to launch the lower-end Ryzen 3 CPUs on the 7nm node. Ryzen 3 CPUs significantly boost AMD's unit volume sales. The company is also due to launch its commercial Ryzen Pro desktop CPUs.
Article continues below advertisement
Rumors: Would AMD launch Ryzen Threadripper on 7nm node?
AMD's Ryzen portfolio comprises the Ryzen 7, 5, 3 CPUs and the HEDT (high-end desktop) Ryzen Threadripper CPU. The addition of Ryzen 9 raised the question of whether AMD would skip Threadripper in the Ryzen 3000 series.
Speculation from The Inquirer noted that a leaked AMD slide didn't include the third-generation Ryzen Threadripper CPU in its 2019 road map. At Computex 2019, Su confirmed that AMD would launch more Threadripper CPUs in the future.
Tech publications TechSpot and HotHardware reported speculation around AMD's third-generation Threadripper CPUs codenamed Castle Peak. They noted that two new CPUs appeared on Geekbench under the name Sharkstooth.
The new 16-core/32-thread CPUs have the same configuration as the Threadripper 2990WX CPU. The speculated CPUs are believed to be 7%–10% faster in single-core tasks and up to 35% faster in multi-core tasks. If AMD is releasing Threadripper, it would be built on 7nm Zen 2 architecture and would support PCIe 4.0. Tom's Hardware believes that AMD might launch a new chipset, X599, to support the third-generation Threadripper.
However, this is just a rumor and should be taken with a grain of salt. AMD has made no official announcement about a Threadripper. Moreover, Su has already announced a 16-core/32-thread Ryzen 9 3950X CPU priced at $749 and expected to launch on September 7. If AMD does launch Threadripper, it might increase the core count to differentiate this CPU from the Ryzen 9 3950X.
On the other hand, analysts believe that Intel may not launch its 10nm desktop CPUs at all, as the company is focusing on the laptop market. It may wait until 10nm+ node to launch desktop CPUs. AMD is set to gain share in the desktop CPU space.