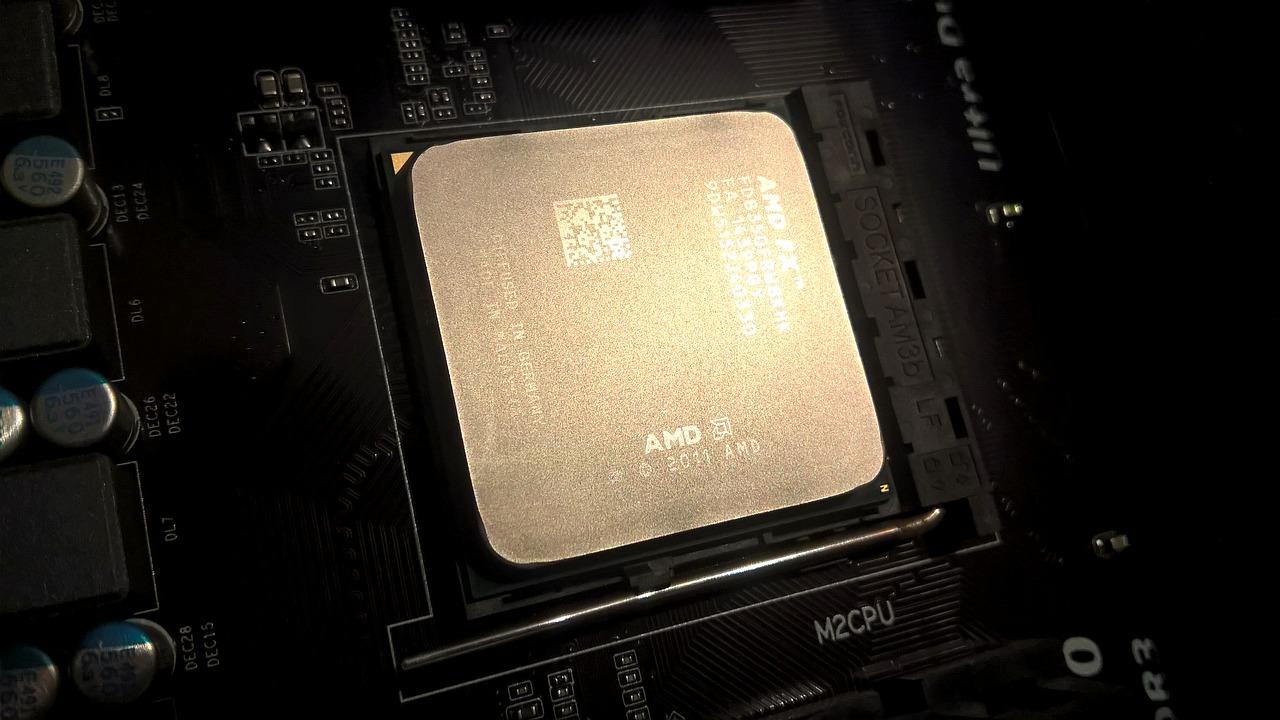 AMD Tech Advantage Over Intel Is Here to Stay
By Puja Tayal

Aug. 23 2019, Published 2:20 p.m. ET
Article continues below advertisement
Both positive and negative factors are guiding AMD's stock price momentum. But the last two years' worth of momentum show that the risk-to-reward ratio is high for this stock. The stock fell 9% in 2017 but then rose 80% in 2018, and it's up 70% YTD (year-to-date). Its current momentum is being driven by investors' hopes for its server CPU (central processing unit) market share.
AMD's recently launched EPYC Rome server CPU beats Intel's Xeon server CPU in price and performance. AMD CEO Lisa Su hoped to gain a double-digit, or 10%, server CPU market share from the current mid-single-digit share. The current scenario looks like a replay of the scene from 2005, when AMD launched its Opteron server CPU and gained a 24% market share by June 2006. At that time, AMD stock jumped as much as 137% to above $40 in just one year. But then Intel picked up and took nearly AMD's entire market share away from it, putting the latter into deep losses.
However, the new AMD is very different, as it doesn't have the technical limitations of the 2006 AMD. The new AMD is a competitor that Intel fears.
AMD back in 2006
AMD is a supplier of x86 CPUs and GPUs (graphics processing unit) for PCs, servers, and embedded processors for game consoles. Back in 2006, it manufactured chips in its own fabrication facilities known as "fabs." But due to its small size and limited resources, it couldn't effectively compete with Intel in both chip architecture and manufacturing process nodes. This pushed AMD behind the technology curve, and it slowly lost its market share to Intel. By 2016, AMD had less than a 1% share in the server CPU market.
Article continues below advertisement
AMD suffered from multiple years of losses. In 2012, it split its manufacturing arm into an independent company called GlobalFoundries. It entered into a wafer supply agreement with GlobalFoundries. The agreement obligated AMD to purchase wafers only from GlobalFoundries unless the latter failed to meet the former's requirements. The agreement didn't help much, as AMD was still behind in terms of manufacturing node competition. But this is no longer the case with the new AMD.
The new AMD has the flexibility to choose its foundry partner
Article continues below advertisement
Before we proceed, let's discuss what process nodes are all about. With every node shrink, the number of transistors on a chip increases, thereby improving its performance. Costs also reduce, as a smaller size means more chips can be manufactured on a 300 mm (millimeter) wafer. TSMC has already ramped up production on the 7 nm node and has accelerated its work on the 5 nm node. Even Intel has accelerated its process node development, but it will take the chip maker years to catch up with TSMC.
The freedom to choose a foundry partner has given AMD the flexibility to bring products built on advanced process nodes faster. It launched its 7 nm Ryzen and EPYC Rome CPUs and Navi GPUs in the last two months. On the other hand, Intel has only launched its 10 nm notebook CPUs, and it has no more 10 nm products in sight for 2019. This gives AMD a one-year technology advantage over Intel, during which it can aim to bag market share.
The new AMD has adopted a strategy to deliver better performance at lower prices to gain market share. Its EPYC Rome CPU beats Intel's Xeon Cascade Lake Platinum 8280 in performance while costing $3,000 less.
Tech advantage over Intel is here to stay
TSMC's technology road map and AMD's flexibility to choose a foundry ensures that history won't repeat itself. AMD's technology advantage is here to stay. The one thing Intel can do is catch up and stay competitive. This new trend has made AMD investors confident about the company's future. Hence, the stock is rising even during the semiconductor downturn.