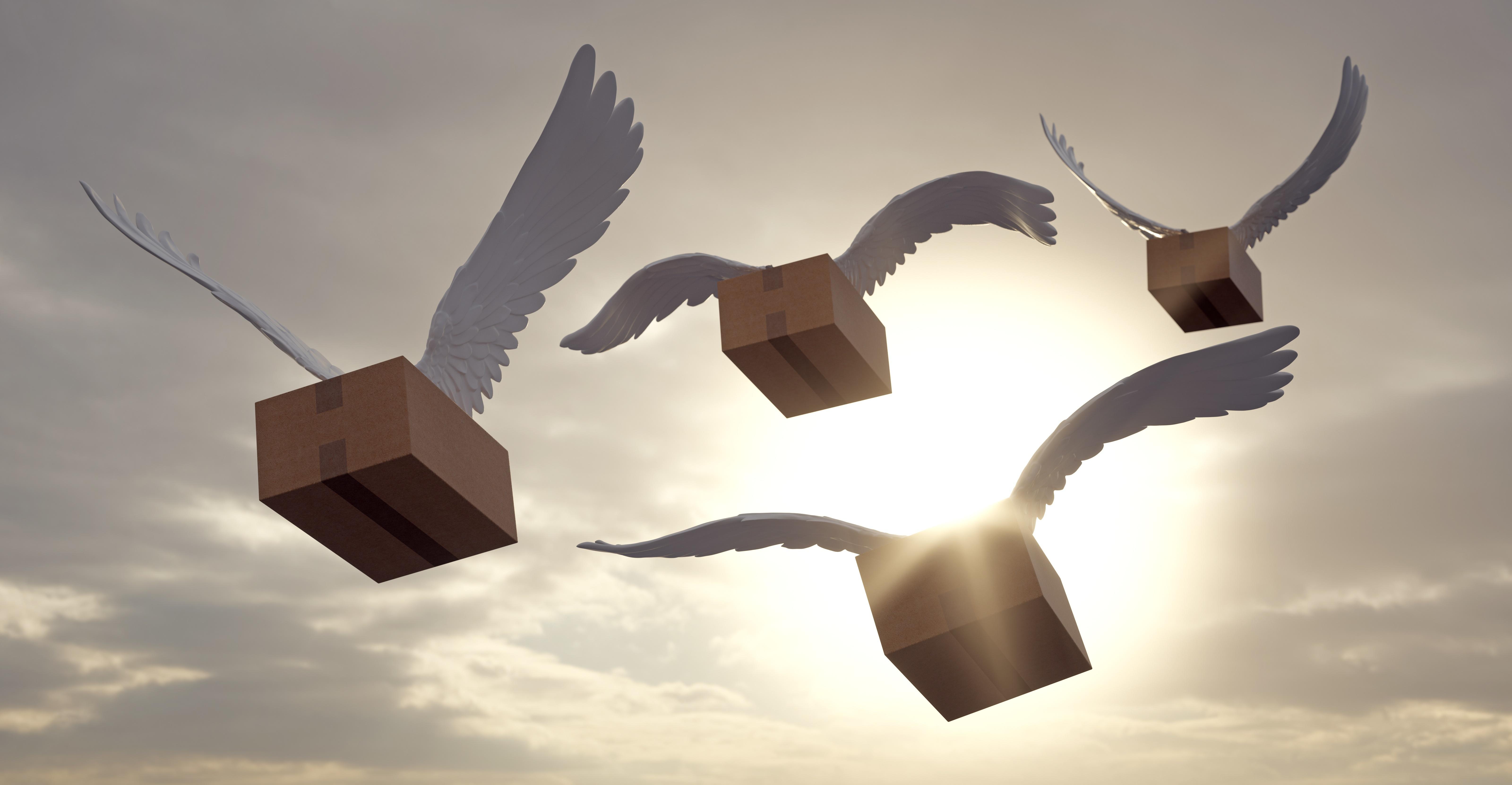 Amazon's Valuation Compared to Peers' amid the Slump
By Maitali Ramkumar

Aug. 26 2019, Published 2:37 p.m. ET
Amazon's (AMZN) valuation has fallen with the fall in its stock price. August is proving to be a weak month for the equity market. On August 23, the market plunged due to mounting trade tension between the US and China. The market was already under pressure due to recession fears. The S&P 500 (SPY) is down 4.2% so far in August.
In a tit-for-tat action, on August 23, when China imposed tariffs on US goods, the US raised tariffs on Chinese goods. China imposed 10% tariffs on $75 billion worth of US goods effective from September 1 and December 15.
Article continues below advertisement
In retaliation, President Donald Trump tweeted on the day, "Our great American companies are hereby ordered to immediately start looking for an alternative to China." Also, the US increased its tariff from 25% to 30% on $250 billion of Chinese products effective October 1. Another $300 billion worth of products will be charged at 15% instead of 10%.
The sequence of events on August 23 jolted the equity market. The S&P 500 Index (SPY) fell 2.6% on the day.
Amazon's valuation falls
Amazon's valuation has declined due to a drop in its stock in line with the crashing equity market. AMZN fell 3.1% on August 23, bringing it down 6.3% in the month. Amazon's lower-than-expected second-quarter earnings had also dented it earlier.
Now, Amazon's forward PE multiple stands at 58.9x, and its forward enterprise value-to-EBITDA multiple is 17.7x. These valuations are quite low compared to Amazon's valuations at the beginning of the quarter.
Article continues below advertisement
Amazon recently announced its second-quarter earnings results. Its revenue rose 20% YoY (year-over-year) to $63.4 billion in the period. Its revenue was at the upper end of the guidance range of 13%–20% it announced in the previous quarter. Amazon's operating income rose 3% to $3.1 billion in the second quarter. This income was within the guidance range of $2.6 billion–$3.6 billion it provided in the first quarter.
Peers Facebook (FB) and Netflix (NFLX) have fallen even more sharply by 8.5% and 9.8%, respectively, month-to-date. Facebook and Netflix are currently trading at forward PEs of 21.3x and 61.0x, respectively. Facebook's EPS of $1.99 surpassed analysts' estimate of $1.88 in the second quarter. However, Netflix stock took a beating after it missed its subscriber growth forecast.
Apple (AAPL), Alphabet (GOOGL), and Twitter (TWTR) have slumped 4.9%, 5.3%, and 3.1%, respectively, in August. In the second quarter, Alphabet's EPS of $14.2 beat analysts' mean estimate of $11.3. Apple's third-quarter EPS of $2.18 exceeded analysts' estimate of $2.10. Currently, Apple's, Alphabet's, and Twitter's forward PEs stand at 16.0x, 21.7x, and 25.2x, respectively. In the second quarter, Twitter's revenue of $841 million surpassed analysts' estimate by 1%.
Article continues below advertisement
Amazon's outlook
Wall Street analysts expect Amazon's earnings to rise 17% in 2019. They also expect its earnings growth to increase to 43% and 52% in 2020 and 2021, respectively.
Analysts seem confident about Amazon's long-term outlook. Perhaps its growing logistics base is the cause of this confidence. As the company develops a logistics network for quick shipments, it will optimize the system for cost efficiencies. Though Amazon expects its earnings to weaken in the third quarter, its growing transportation infrastructure should fuel its estimated growth.
Further, robust growth in Amazon's AWS (Amazon Web Services) segment could support its earnings growth. In the second quarter, AWS's operating income rose 29% YoY to $2.2 billion. The segment contributed about 69% to its total operating earnings, the most compared to other segments. Amazon's leadership position and reliable partner system have driven growth in the segment. In the quarter, Amazon saw a pickup in enterprise migration and enhanced usage from its customers. The company is also incurring marketing costs in the segment to boost its sales. It should come as no surprise that analysts consider AWS the company's earnings growth driver.