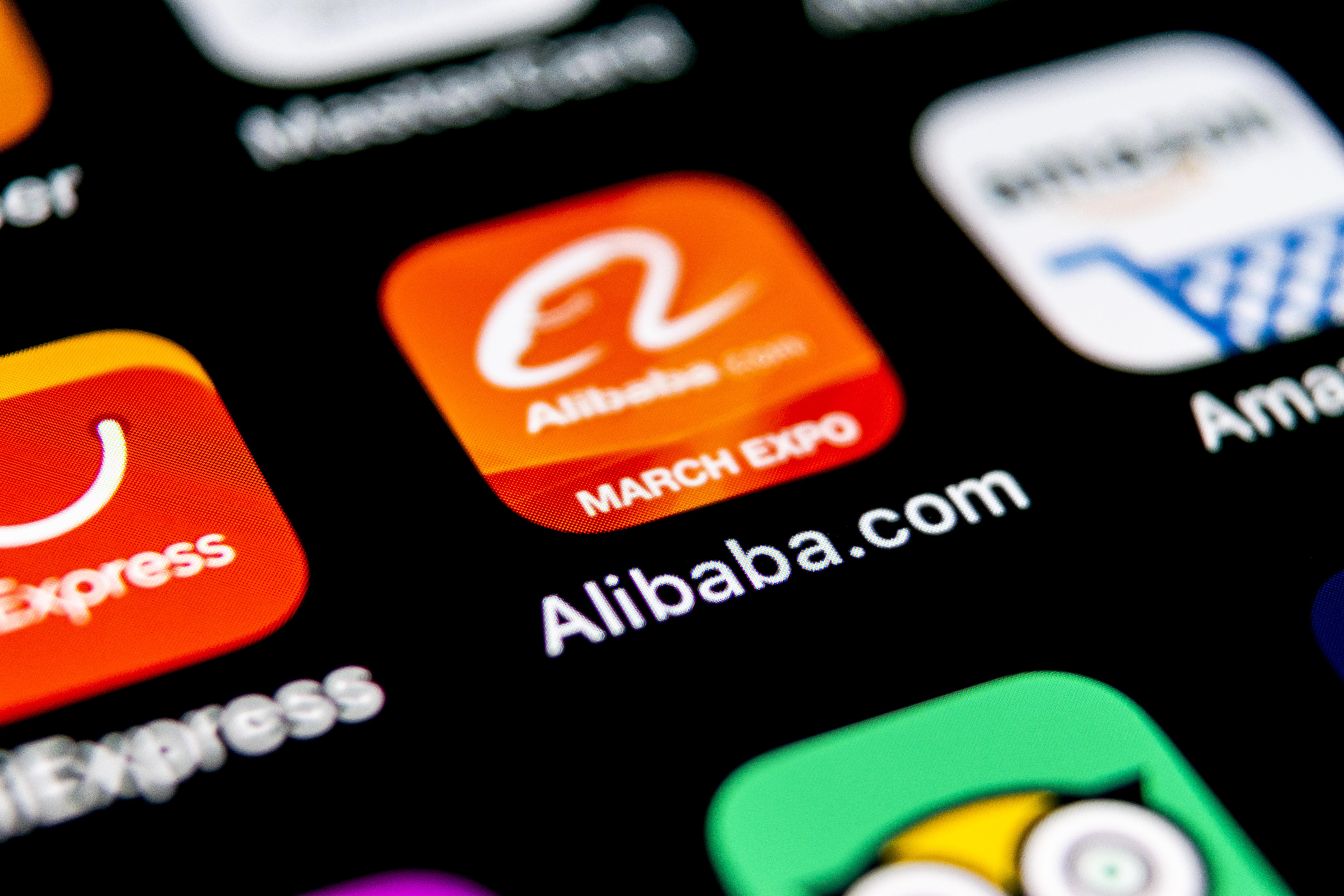 Alibaba Stock Surges on Stellar Q1 Earnings Results
By Adam Rogers

Aug. 23 2019, Updated 12:39 p.m. ET
Alibaba (BABA) announced its fiscal 2020 first-quarter earnings results (for the period that ended in June) earlier today. Shares of the Chinese tech giant were up 5% in premarket trading. It reported revenue of $16.74 billion, a rise of 42% YoY (year-over-year). Its adjusted EPS rose 54% to $1.79 in the quarter. Alibaba reported sales of $11.66 billion and EPS of $1.16 in the first quarter of fiscal 2019.
Analysts expected BABA to post revenue of $15.82 billion and EPS of $1.46 in the quarter. The company managed to beat sales and revenue estimates comfortably, driving its stock up.
BABA is now up close to 25% year-to-date, but it's still trading 31% below its 52-week high of $195.72. It opened 3% higher in early market trading today.
Article continues below advertisement
What drove Alibaba's revenue in the first quarter?
At the end of June, Alibaba had 755 million mobile monthly active users on its China retail marketplaces, an increase of 34 million sequentially. Taobao continued to add users and helped Alibaba gain traction in less-developed markets. The company's press release said, "During the quarter, over 70% of the increase in annual active consumers was from less developed areas, demonstrating the success of our initiatives to cater to a broader base of users, such as using simpler interfaces for first-time or less-frequent users."
Tmall led Alibaba's consumer engagement and was a leading distribution platform for several domestic brands. The segment continued to grow rapidly as the gross merchandise value for physical goods rose 34% in the quarter.
Investors were excited about Alibaba's cloud computing growth. Its sales were up 66% YoY in the first quarter. Cloud computing accounted for 6.8% of its total sales, and it will remain a key revenue driver going forward. In the first quarter, Alibaba launched 300 new products and features in the Cloud segment, driving its average revenue per user up considerably.
Alibaba will focus on expanding its Cloud market share by increasing investments in talent acquisition and the development of new solutions. It wants to partner with software-as-a-service companies to offer targeted solutions in this segment.
Article continues below advertisement
The company's Digital Media and Entertainment segment saw revenue growth of just 6% YoY. Its Youku streaming platform, which is similar to Netflix, increased its number of average daily subscribers by 40% in the quarter. Alibaba is focusing on creating original content and investing in content production to drive user growth amid a tight regulatory environment.
Investors remain optimistic
BABA is one of the safest bets in the tech space right now. Amid concerns about trade and a slowing domestic economy, it will likely experience short-term volatility. However, it's a giant in China and is almost too big to fail. Its sales growth remains impressive. Analysts expect its revenue to grow 30.6% to $71.53 billion in 2020 and 29.7% to $92.75 billion in 2021. They expect its earnings to grow 18.5% in 2020 and 27.7% in 2021. If we compare this to its forward PE multiple of 19.9x, we can see that its stock is undervalued.
Analysts have a 12-month price target of $218 for Alibaba stock, with 98% recommending "buys." This indicates a potential upside of 31% from its current price. Shares of Chinese peers JD.com, Baidu, and Sina are trading at discounts of 15.2%, 61%, and 68%, respectively, to their average target prices.
Aditya Raghunath does not own Alibaba shares.