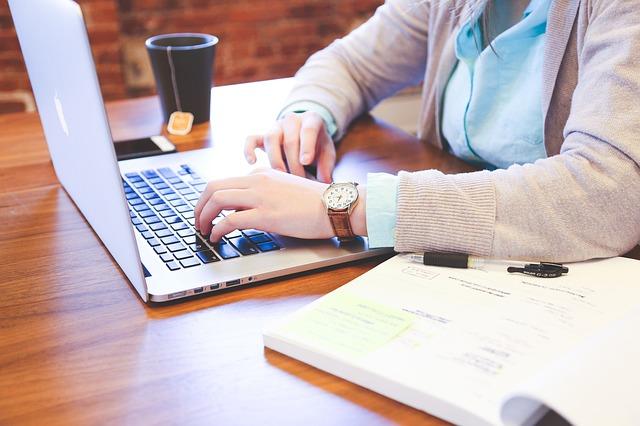 Yelp Follows eBay's Lead and Wants Google to Face the Music
By Neha Gupta

Nov. 20 2020, Updated 11:49 a.m. ET
Yelp launches paid business services
In an attempt to expand and diversify its revenue sources, Yelp (YELP) has introduced new paid subscription services aimed at businesses users. A service called Highlights gives businesses a way to point out their unique or attractive attributes to customers. Businesses can select from more than 30 highlight options to tell customers things like the number of years they've been in operation, whether they're vegetarian-friendly, and so on. Yelp's Highlight service costs $2 per day.
Article continues below advertisement
The other paid service for businesses that Yelp has introduced is called Portfolio, which gives businesses a way to showcase projects they've completed to potential customers. This service allows businesses to post photos, descriptions, and pricing details for their services. Yelp says its Portfolio service gives businesses a way to build trust with customers on its platform, especially if they're new businesses or new to the review platform. Portfolio also costs $2 per day.
Yelp is out to boost monetization
The Highlights and Portfolio services join Yelp's other paid subscription service for businesses called Verified Licenses, whereby businesses pay to display a badge that shows customers that they have a valid trade license. Yelp's verified license service starts at a cost of $1 per day. The service was introduced earlier this year.
With these paid business services, Yelp is hoping to make more money from businesses that have profiles on its platform. Yelp's revenue growth has been slowing in recent quarters, raising the need for the company to find new ways to spark growth. Yelp says millions of businesses have profiles on its platform, suggesting that the company sees its new paid services netting it millions of dollars in new revenue.
Article continues below advertisement
Yelp's revenue rose 6.0% YoY (year-over-year) to $236 million in the first quarter. This revenue growth slowed from 11% in the fourth quarter and 13% in the first quarter of 2018. Facebook (FB), Twitter (TWTR), and Alphabet (GOOGL) recorded revenue rises of 26%, 18%, and 17% YoY, respectively, in the first quarter. Amazon (AMZN) also recorded a 17% YoY revenue rise in the quarter.
Yelp signals its intention of following in eBay's footsteps
Yelp sees itself someday getting into the business of handling payments for businesses and consumers who use its review platform, its CEO, Jeremy Stoppelman, recently told Fortune. Right now, people can use Yelp's platform to book a table at a restaurant or request a quote for a service, such as fixing a kitchen sink.
Yelp has partnered with outside companies to handle payment transactions for businesses and consumers who use its platform. In 2017, for instance, Yelp partnered with Alibaba (BABA) to allow Chinese visitors to the US pay for purchases at Yelp businesses using Alipay. Alipay is one of the most widely used mobile payment services in China. Alipay and WeChat Pay from Tencent (TCEHY) dominate China's mobile payment market.
Article continues below advertisement
eBay wants to handle its payments internally
As Yelp develops from a review site into a platform on which users can shop for services, the company sees an opportunity opening up for it to get into the payment-processing business. This is a path eBay (EBAY) has also taken as it's evolved from an auction platform into an e-commerce marketplace where consumers can shop for new items. eBay long relied on PayPal (PYPL) to process its payments, but the company began handling payments on its own last year.
Payments lead eBay to the credit business
eBay said that handling its own payments would help cut costs for its merchants, and the company hopes that merchants will use their cost-savings to price their items more competitively to boost sales. For Yelp, besides creating a new revenue stream, handling payments on its own could mean lowering its transaction costs. Yelp generated $236 million in revenue in the first quarter.
Handling payments internally has also allowed eBay to venture into business lending, where it extends credit to its merchants in partnership with Square (SQ). Making loans to businesses is a venture that Yelp could also get into once it begins handling payments for its customers and gains more insight into their sales and repayment ability. Yelp hasn't yet decided when it will venture into the payments business.
Article continues below advertisement
Why Yelp is rooting for Google's punishment
Yelp believes that Google is the cause of some of the challenges it's facing as it endeavors to grow its business. For example, Yelp holds that Google changed its algorithms in 2016 purposely to favor its own review content at the expense of its competitors, according to Fortune. Yelp's online review platform caters to tens of millions of consumers and millions of local businesses.
Yelp has raised complaints to European regulators about practices by Google that it says are anticompetitive. The company has welcomed the penalties European antitrust regulators have slapped on Google in recent years. In the last two years, an EU antitrust watchdog has hit Google with three fines totaling $10 billion.
Google's rivals are looking forward to its date with antitrust authorities
As US regulators prepare to open antitrust probes into the country's technology giants, Yelp is reportedly lining up to brief regulators on what it thinks Google is doing wrong and why it wants the company to face the music. According to a report from the Wall Street Journal, a loose coalition of Google's competitors is forming to brief US regulators on the company's anticompetitive practices.
Some other companies that are keen to have Google punished for antitrust violations or forced to change its practices to promote more competition include News Corporation (NWSA) and Oracle (ORLC). News Corporation is unhappy with the way Google is attracting advertising dollars at the expense of media publishers. Oracle is in court trying to claw ~$9.0 billion from Google on charges that the company infringed its software copyright in creating its Android operating system.
Article continues below advertisement
Amazon is also under pressure
Speaking with Fortune, Stoppelman said that Google continues to engage in anticompetitive practices despite the many complaints that Yelp and others have made against the company. The executive wants Google to be regulated. Amazon is facing similar pressures. CNBC reported on Tuesday that a group of leading retailers, including Walmart (WMT) and Target (TGT), have written to US regulators calling for the e-commerce giant to be subjected to an antitrust probe. Amazon also runs a local discovery services platform that competes with Yelp.
Yelp made a profit of $1.0 million in the first quarter compared to its loss of $2.0 million a year ago.
How Yelp's no-contract advertising is affecting its business
Yelp made a major change to its advertising business model last year. It shifted from requiring its advertisers to commit to long-term advertising contracts to no-contract advertising, thereby making its advertising service more accommodating for small businesses. The change to make advertising more flexible and accommodating is starting to pay off for the company, but it's come with a downside.
The benefits of Yelp's shift to no-contract advertising can be seen in the company's expanding advertiser base. Yelp finished the first quarter with 192,000 active advertisers, meaning that it added 15,000 new advertisers YoY. Although Facebook boasts a much larger advertiser base, with more than 7.0 million advertisers across its platforms, Yelp is impressed with its progress in terms of expanding its advertising base. Baidu (BIDU), China's top Internet search company, last reported having 529,000 active advertisers.
Article continues below advertisement
Yelp's advertising revenue becomes less predictable
The downside to Yelp's no-contract advertising model is that it's made the results in the company's advertising business less predictable. For example, Yelp said in its first-quarter investor briefing document that it had recorded a high rate of turnover among its no-contract advertisers during the quarter. Yelp's advertising revenue in the first quarter increased 6.0% to $227 million, with growth slowing from 12% in the previous quarter and 20% in the previous year's quarter.
Facebook and Google boast much larger advertising businesses. Facebook generated $14.9 billion in advertising revenue in the first quarter. Google's ad revenue in the quarter came in at $30.7 billion. Twitter and Yandex (YNDX) generated ad revenues of $679 million and $426 million, respectively, in the quarter.
Yelp is keen to stabilize its ad business
The advertising business contributed 96% of Yelp's total revenue in the first quarter. Because advertising is Yelp's bread and butter, the company is keen to stabilize and grow the business. Besides introducing flexible advertising terms, Yelp is also trying to make its platform more attractive to consumers so it can draw more users to the platform and increase exposure for its advertisers. The company has begun helping consumers identify service providers with valid trade licenses and restaurants with good hygiene standards, all in an effort to become the trusted destination for discovering local businesses.