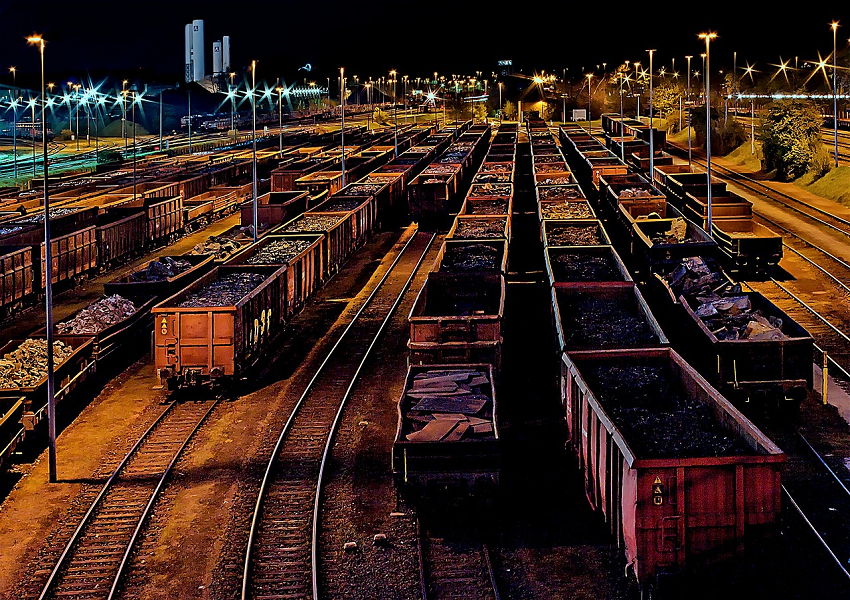 Will Weak Shipments Hurt Kansas City Southern's Q2 Earnings?
By Anirudha Bhagat

Jul. 17 2019, Published 12:33 p.m. ET
Kansas City Southern (KSU) is scheduled to report its second-quarter earnings results on Friday. Analysts expect the company's earnings growth rate to slow in the second quarter. KSU is expected to report adjusted EPS of $1.61, an increase of 4.5% YoY (year-over-year).
Kansas City Southern's second-quarter earnings growth projections are lower than its 18.5% YoY increase in the first quarter. The expectations are also lower than the high-double-digit growth the company recorded in the preceding seven quarters.
Article continues below advertisement
Why might Kansas City Southern's earnings growth slow?
Analysts expect lower revenue growth to hurt KSU's bottom line results. They expect the company to report revenue of $706.2 million, which is a YoY increase of 3.5%. Its second-quarter revenue growth expectation is much lower than the mid-single-digit top line growth it registered in the previous three quarters.
These sluggish revenue growth expectations are mainly the result of dismal rail traffic volumes during the quarter. According to data compiled by the Association of American Railroads, US railroad companies registered a 4.3% decline in overall rail traffic volumes. During the quarter, these companies hauled ~6.8 million railcars compared to ~7.1 million railcars in the previous year's quarter.
The US's ongoing trade disputes with European countries and China negatively affected rail traffic volumes in the second quarter. Flooding across several North American regions and cheap natural gas prices could have also contributed to the volume decline.
Will KSU's operating ratio improve?
Despite sluggish revenue growth, KSU's bottom line results will likely benefit from its cost-saving initiatives. The company is in the early stages of implementing the PSR (Precision Scheduled Railroading) system. The system helps railroad companies reduce network complexity and improve operational efficiency.
The ratio signifies operating expenses divided by total revenues. A lower ratio is considered better for a company. KSU's improving operating ratio indicates that the initiative is already working. In the first quarter, CSX's operating ratio contracted 160 basis points YoY to 64.2%.
Article continues below advertisement
During KSU's first-quarter earnings release, its president and CEO, Patrick J. Ottensmeyer, stated that the company had benefited from PSR implementation. He said, "Although we are still in the early stages of implementation, KCS' transition to a precision-scheduled network is already producing improved velocity and dwell, which is driving improved customer service, labor and asset utilization as well as other efficiencies."
What analysts expect for KSU's peers
Lower freight rail traffic would hurt all US railroad companies. Yesterday, CSX reported a 4% YoY fall in its overall second-quarter rail traffic volumes. The company recorded a 10.3% fall in intermodal volumes, while its carload traffic improved 1%. As a result, CSX reported a 1% YoY fall in its second-quarter revenue.
On July 3, Union Pacific reported a 4% YoY decline in its rail traffic, with its carloads and intermodal volumes falling 2% and 6%, respectively. On the same day, Norfolk Southern revealed a 3.8% fall in rail traffic volumes in the quarter. The company's intermodal and carload traffic fell 4% and 3.5%, respectively, in the quarter.
Article continues below advertisement
Union Pacific and Norfolk Southern have yet to report their second-quarter earnings results. Analysts expect Union Pacific to report a 1% YoY fall in its second-quarter revenue. In contrast, it recorded high-single-digit growth in all four quarters of 2018. Analysts expect Norfolk Southern's revenue to rise 1.8% YoY. This growth projection is lower than the 4.5% YoY increase the company recorded in the first quarter. Moreover, Norfolk Southern registered high-single-digit top line growth in the last three quarters of 2018.
With a YTD (year-to-date) return of 28.7%, KSU has outperformed the broader market. Major US indexes the Dow Jones, the S&P 500, and the Nasdaq are up 17.2%, 19.8%, and 23.9%, respectively, YTD. KSU has also outpaced the Industrial Select Sector SPDR ETF's (XLI) return of 22% YTD. XLI has allocated about 17% of its funds toward freight and logistics services stocks.