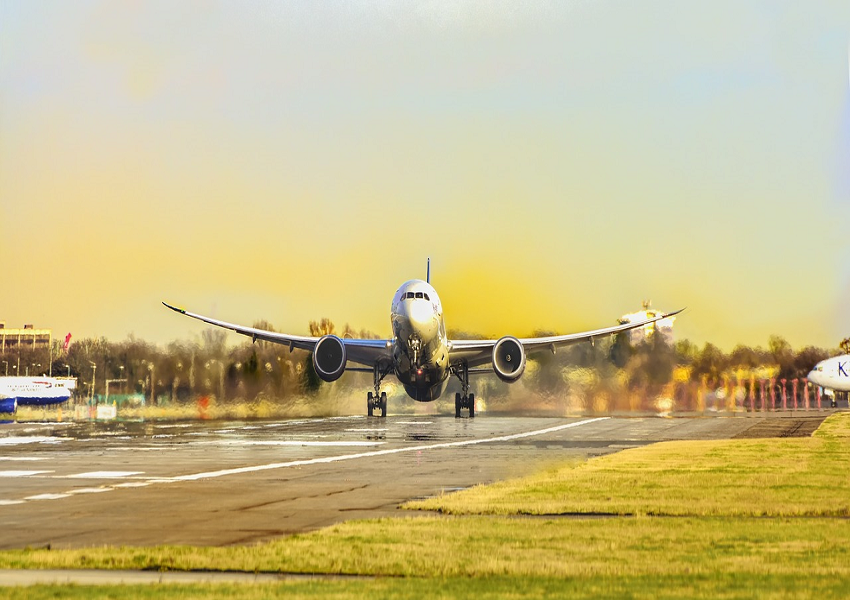 Will Spirit Airlines Continue Strong Earnings Growth in Q2?
By Anirudha Bhagat

Jul. 23 2019, Published 7:38 a.m. ET
Q2 earnings expectations
Spirit Airlines (SAVE) is set to report its second-quarter earnings tomorrow. The airline has been able to post over 50% YoY earnings growth for the last three quarters. Analysts believe the trend will continue this quarter as well. They expect SAVE's adjusted earnings to rise 48.4% YoY to $1.65 per share in the second quarter. Higher revenues, cost-saving measures, and moderate fuel costs are anticipated to drive Spirit Airlines' second-quarter earnings.
Wall Street estimates the company's second-quarter revenues to grow 18.9% YoY to $1.01 billion. A healthy travel demand environment, improved pricing, and higher baggage and other fees are likely to be the key growth catalysts for top-line results.
Article continues below advertisement
On July 11, Spirit Airlines reiterated its second-quarter outlook. The company continues to expect revenue growth of 19%, which is in-line with Wall Street analysts' estimate. Unit revenue for the quarter is anticipated to increase 5% YoY mainly driven by a higher yield and load factor. That means unit revenues will increase to 9.40 cents from 8.95 cents in the second quarter of 2018.
Management projects adjusted operating expenses ex-fuel per ASM (available seat mile) to rise 4.6% YoY due to increased capacity. At this growth rate, the ex-fuel cost will increase to 5.41 cents from 5.17 cents in the second quarter of 2018. Notably, the company's seating capacity grew 13.2% YoY to 10.8 million.
Lower fuel costs to drive earnings
We believe that lower oil prices in the last quarter should benefit Spirit Airlines' bottom-line results. Oil prices were slightly cheaper in the previous quarter compared to the year-ago quarter. According to the Federal Reserve's economic data, the average WTI oil price in second-quarter 2019 was about $59. In comparison, the WTI oil price was $68 in the second quarter of 2018.
Fuel makes up for a significant cost component for airlines. A decline in crude oil prices could boost Spirit Airlines' profitability in the second quarter. The airline has also lowered its average fuel cost per gallon cost range to $2.16 from $2.25 it anticipated previously. SAVE's second-quarter estimates are lower than the $2.32 per gallon price it incurred in the year-ago quarter.
Article continues below advertisement
Peers' performance
Some major US air carriers have already reported their second-quarter results. On July 11, Delta Air Lines (DAL) recorded its eighth consecutive quarter of positive earnings surprises. The company's second-quarter EPS of $2.35 surpassed analysts' consensus estimate of $2.28 and increased 33% YoY as well. Delta also reported record quarterly revenue of $12.54 billion, which exceeded analysts' estimate of $12.50 billion. On a YoY basis, revenues grew 8.7%.
United Airlines (UAL) also reported better-than-expected second-quarter results on July 16. The company's Q2 earnings increased 30% YoY to $4.21 per share and beat analysts' expectations of $4.09. Its second-quarter revenues grew 5.8% YoY to $11.4 billion and came in ahead of analysts' projections of $11.36 billion.
Southwest (LUV) and American (AAL) plan to report their second-quarter results on July 25. Analysts expect Southwest and American's second-quarter EPS to grow 6.6% and 10.1%, respectively, YoY. They expect the two companies' revenue to increase 3.4% and 2.7%, respectively, YoY.
Article continues below advertisement
Spirit's stock performance
So far, 2019 has been rough for Spirit Airlines stock. The stock has lost 9.6% of its value YTD. It has underperformed the Dow Jones and the S&P 500, which have risen 16.5% and 19.1%, respectively. The stock has also underperformed the US Global Jets ETF, which has gained 12.4% YTD. The ETF invests in passenger and cargo airlines, aircraft manufacturers, and airport and terminal services providing stocks.
Spirit stock's underperformance may be mainly due to its higher valuation multiples compared with its rivals. Notably, with a return of 27%, the stock was a top performer in the airline industry last year. As a result, despite a decline of 9.6% YTD, the stock currently trades at a premium valuation.
Spirit currently trades at a forward PE multiple of 9.1x, significantly higher than the industry average of 6.2x. Its peers, including Delta, United, and Southwest, have forward PE multiples of 8.7x, 8.3x, and 11.7x, respectively.