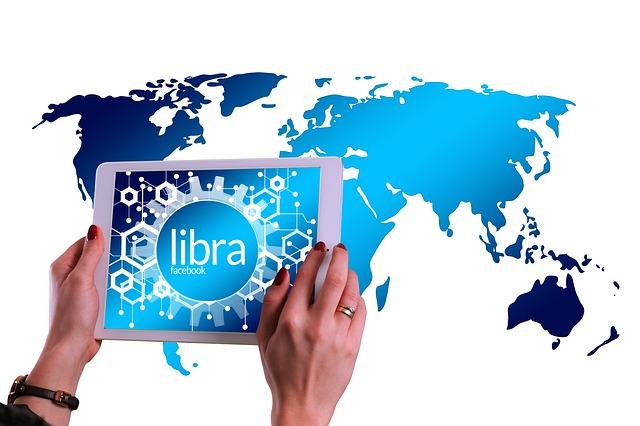 Will Libra Cryptocurrency Survive Assault from Lawmakers?
By Mike Sonnenberg

Dec. 9 2019, Updated 3:55 p.m. ET
Libra in trouble?
Last week, the US House of Representatives asked Facebook (FB) to stop developing Libra, its cryptocurrency, and Calibra, its digital wallet. Representative Maxine Walters, the chair of the Committee on Financial Services, and  Representative Carolyn Maloney, the chair of the subcommittee on Investor Protection, Entrepreneurship, and Capital Markets, sent a letter to Facebook executives including CEO Mark Zuckerberg and the COO Sheryl Sandberg. Three other representatives also signed the letter.
The lawmakers feel that Libra will rival the US dollar and monetary policy, thus creating global financial chaos. The representatives feel that it would lead to serious privacy, national security, and trading risks for 2.4 billion Facebook users as well as for the global financial system.
Article continues below advertisement
The ghost from the past
The lawmakers didn't forget to bring back the ghost from Facebook's past, the Cambridge Analytica disaster, that may cost Facebook up to $5 billion in fines. The scandal also led to demands for regulating the social media company and made Mark Zuckerberg, Facebook's CEO, appear before lawmakers to testify.
By bringing that topic up in connection with Libra, the lawmakers may have been indicating that it's hard to trust Facebook. Facebook is busy telling the world that Libra is an independent association where the social media giant has only one vote like everyone else. The others in the association include Visa (V), PayPal (PYPL), Mastercard (MA), Uber (UBER), and tens of other companies. For payment companies like Visa (V), Paypal (PYPL), and Mastercard (MA), it's an opportunity to be a part of the development of rival technology. The payment processors also bring their expertise in cross-border transactions and dealing with regulators to the Libra Association.
Too big to fail?
The letter ends with a caution that "Failure to cease (Libra's ) implementation before we (lawmakers ) can do so, risks a new Swiss-based financial system that is too big to fail."
With 2.4 billion people across its platforms, Facebook's user base dwarfs the customer base of any major bank in the world by a wide margin. Naturally, regulators and lawmakers around the world must be concerned about the impact of Libra on the global economy. Since many third parties will offer their products on the Libra platform, the Libra ecosystem will also be very complicated.
Article continues below advertisement
Failure of Libra may also severely impact the global bond market, as each Libra will be backed by assets like investment-grade bonds. The US government would want Libra to be controlled and regulated in the US if approved. However, Facebook has made it clear that the Libra Association will be based in Switzerland, which creates additional concerns about who will bail Libra out in the case of a failure. Irrespective of which country is regulating Libra, the impact of the failure will be felt around the globe.
Americans are not alone
American lawmakers are not alone in their skepticism about Libra. In fact, European politicians and regulators are heading the pack. French Finance Minister, Bruno Le Maire, has said that Libra should and could not be a sovereign currency due to issues related to privacy, money laundering, and terrorism financing. The heads of G7 central banks are expected to discuss Libra and its impact on the global economy in their meeting this month.
Article continues below advertisement
The Bank of England's Governor Mark Carney said that the regulator will approach Libra "with an open mind but not an open door." Last week, Britain's Financial Conduct Authority (or FCA) proposed a ban on cryptocurrency derivatives. Although not directly related to Libra, FCA's decision shows that regulators are wary of cryptocurrencies.
The European Central Bank Executive Board member Benoit Coeure said today that regulators need to move faster to stop tech companies from moving into finance because it's too dangerous. In Asia, the Bank of Japan fears that Libra will pose risks to the global financial system.
The no-go zone
Facebook's biggest user base resides in India, where cryptocurrencies are banned. Moreover, the government's attempt to have more control over the financial services industry doesn't bode well for Libra in the country. In the last few years, the Indian government has put a great emphasis on getting more people to its banking system. The data localization requirement and India's general preference for homegrown companies mean it will be hard for Facebook to convince the Indian government that Libra is worth it.
Facebook is banned in China. Moreover, local players like WeChat and Alipay (BABA) dominate the payments market there. China's single-party government won't allow Libra to undermine the yuan.
With India and China, which together make up a third of the world's population combined, not expected to entertain Libra and regulators elsewhere looking at it with suspicion, Libra's path to world domination looks full of thorns.
To know more about Facebook's Libra, read our 101 on Facebook's Libra.