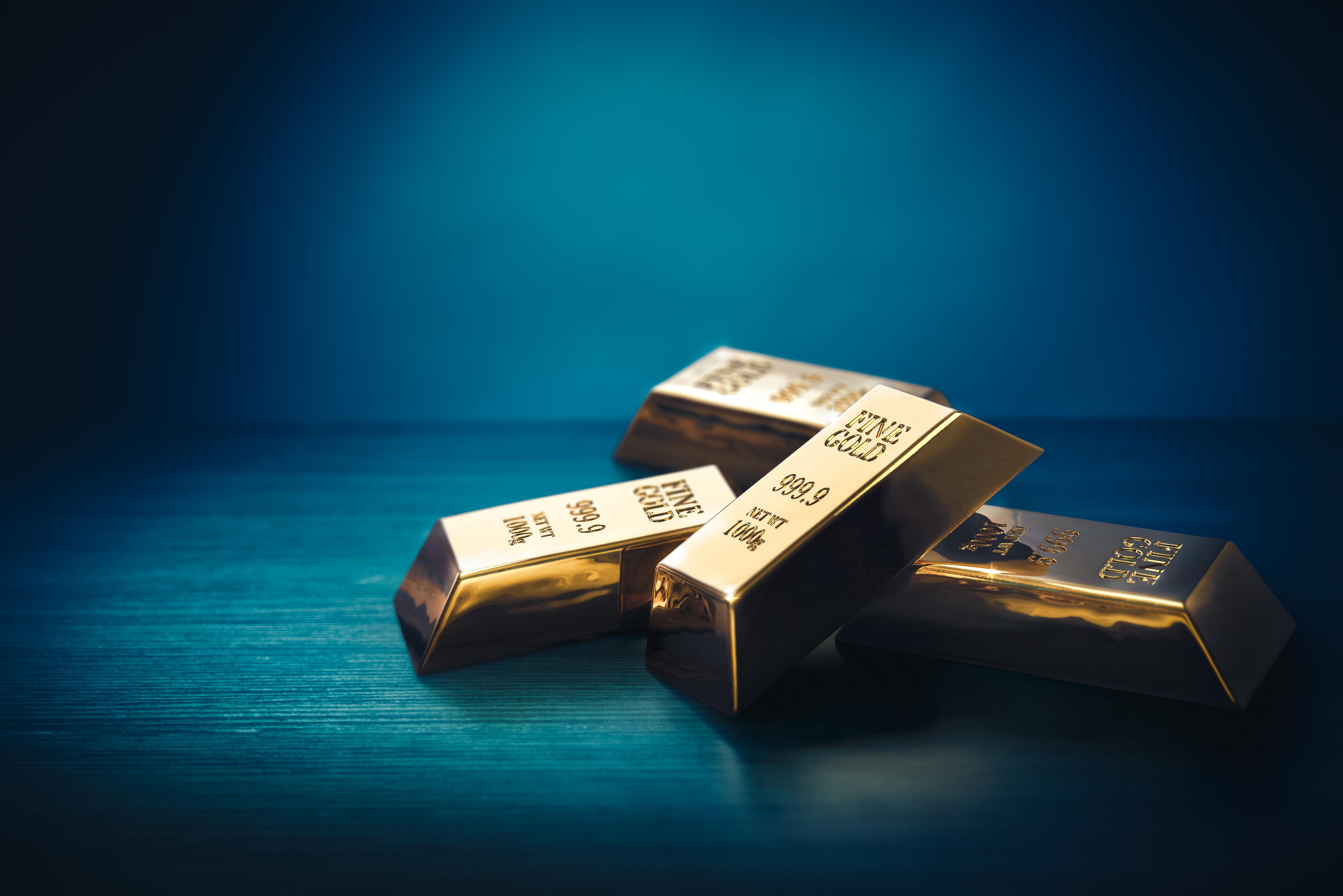 Will Gold Miners Soar in the Second Half as Gold Rises?
By Anuradha Garg

Jul. 17 2019, Updated 11:55 a.m. ET
Gold prices have seen a reversal in the last month or so. The SPDR Gold Shares ETF (GLD) gained 8.0% in June alone—higher than the gains of 6.4% and 7.1%, respectively, in the S&P 500 and the Dow Jones Industrial Average. The VanEck Vectors Gold Miners ETF (GDX) amplified the gains in gold by returning 18.4% in June. Investors in even more leveraged funds the Direxion Daily Gold Miners Index Bull 3X Shares ETF (NUGT) and the Direxion Daily Junior Gold Miners Index Bull 3X Shares ETF (JNUG) made a killing in June. They returned a whopping 60.6% and 58.8%, respectively, in the month.
In Gold Breaches $1,400: What's the Next Stop? we discussed the drivers of gold's price outlook.
Article continues below advertisement
Gold's drivers
The Fed pivoted after US-China trade war tensions escalated with President Donald Trump's tweet in May. The pivot supported gold. Other factors that supported gold included the US dollar weakening on the prospect of a Fed rate cut, geopolitical tensions, and weaker economic numbers.
The major drivers for gold going forward will likely be the Fed's tone and the market sentiment regarding global slowdown concerns. If slowdown concerns persist, gold's demand should increase, supporting its price.
Gold miners' performances
GDX rose 21.2% in the first half of 2019. Gold miners' stock performances varied widely during the period. This variance was mainly due to their first-quarter results, 2019 outlooks, and respective leverages to gold prices.
In the first half, all major senior and intermediate gold miners except for IAMGOLD (IAG) gained due to the exceptional gains in gold prices. In the half, Eldorado Gold (EGO) rose the most at 102%. New Gold (NGD), Agnico Eagle Mines (AEM), Kinross Gold (KGC), and Barrick Gold (GOLD) rose 27.0%, 26.8%, 19.8%, and 16.5%, respectively.
Article continues below advertisement
Eldorado Gold's significant outperformance
Eldorado Gold significantly outperformed its peers as well as gold in the first half. Its stock price more than doubled to $5.8 by the end of June. Its close peers IAMGOLD, Yamana Gold, and New Gold lagged substantially compared to its stock performance.
Investors should, however, note that the stock's gain came after a huge loss of ~60% for it in 2018. The issues at its mines in Greece and Turkey were behind its weak stock price performance in 2018.
EGO's positive developments
These issues seem to be turning a corner in 2019. In January, Eldorado announced that it would be resuming mining and heap leach operations at its Kışladağ mine in Turkey. With this announcement, the company suspended its previously announced mill project. The development came as a relief for investors, who weren't keen on the risk the company was taking with the new project.
On April 1, Eldorado announced that it had started commercial production at its Lamaque mine in Quebec. Through production at Lamaque and heap leach operations at Kışladağ, Eldorado should be able to deliver 500,000 ounces of gold equivalent production in 2020, which implies growth of more than 50% by 2020.
Article continues below advertisement
Greece snap election results to benefit Eldorado
Analysts also turned positive on the stock because the Greece snap elections were expected to bring a business-friendly party into power, which would help Eldorado secure permits for restarting its mine in Greece. On July 7, Greece's snap elections took place, which brought its conservative party to power. The party has pledged to make Greece more business friendly. We highlighted in What Made J.P. Morgan Upgrade Eldorado Gold? that JPMorgan Chase believes a win for New Democracy, a business-friendly party, in Greece will reduce risk and permit Eldorado to go ahead with its mine. JPM also expects the current breakout of gold prices to support Eldorado Gold.
A word of caution for EGO
The above-mentioned factors have restored some of investors' confidence in Eldorado stock. Investors should, however, proceed with caution, as the company isn't completely out of the woods yet. Its Skouries project in Greece has been stuck in limbo and could still see more delays in permitting even as the new government settles down. Moreover, the company's debt position also needs to improve for investors to turn around completely on its stock.
Article continues below advertisement
Agnico Eagle Mines' first-quarter results
Agnico Eagle Mines (AEM) stock gained 27% in the first half of 2019, outperforming the VanEck Vectors Gold Miners ETF, which gained 21% in the period.
AEM's first-quarter results came in better than expected on both the top and bottom lines. Its EPS of $0.16 beat analysts' expectation of $0.09. Its revenue came in at $532.2 million, higher than analysts' estimate of $515 million. The company's gold production improved 2% year-over-year to 398,217 ounces.
Agnico stock has been on an uptrend in 2019, mainly because of its project execution. The current year is expected to be a harvest year for the company. Many of its projects are expected to come online this year. In May, its Meliadine mine reached commercial production, and Amaruq remains on schedule to begin production in the third quarter. On the back of these projects, Agnico expects to produce 1.75 million ounces of gold in 2019, which would be a record for the company.
Article continues below advertisement
AEM is analysts' favorite
Among senior and intermediate gold miners, AEM is analysts' favorite gold bet, with 82.0% of analysts rating it as a "buy" and 18.0% giving it "hold" ratings. Analysts' sentiment for Agnico Eagle Mines has improved in the last few months. Until about a year ago, only 59.0% of analysts rated it as a "buy." Agnico Eagle Mines' revenue is expected to rise 8.6% in 2019 and 16% in 2020 mainly due to its new projects that are expected to come online in the second half of 2019.
Barrick Gold's underperformance
Barrick Gold (GOLD) stock returned 16.5% in the first half of 2019. After Barrick Gold's merger with Randgold Resources, analysts became bullish on the miner. However, a complete turnaround would take strong execution on the merger and the company's stated priorities.
BMO analyst Andrew Kaip turned bullish in Barrick Gold, upgraded it from "market perform" to "outperform," and raised its target price from $14.5 to $20.0. He is positive on the value accretion to Barrick from its joint venture with Newmont Goldcorp (NEM) in Nevada. Both Newmont and Barrick have gone for megamergers in 2019. However, analysts are more positive on Barrick's potential post-merger, as the combined company has higher-grade gold reserves and resources.
Article continues below advertisement
IAMGOLD's negative returns in the first half
IAMGOLD is the only major gold miner that had negative returns in the first half of the year. It fell 8.2% in the period. This fall implied a major underperformance, as gold and gold miners rose significantly in the same period.
Possible guidance review by IAMGOLD
The major reason for the underperformance was the company's issues at its Westwood mine.
Its first-quarter results were also a miss on analysts' expectations. Its EPS of $0.0 missed analysts' EPS estimate of $0.01, while its top line of $251 million missed analysts' estimate of $278 million. IAG's output fell unexpectedly due to increased seismicity at its Westwood mine. While the company maintained its full-year gold production guidance at 810,000–870,000 ounces and its all-in-sustaining costs at $1,030–$1,080 per ounce, it said this guidance could be reviewed in the second quarter.
Article continues below advertisement
The possible sale of IAG
On May 16, Bloomberg reported that IAMGOLD could be exploring the possible sale of all or parts of its business. After the release of this news, IAG stock soared and closed with a rise of 9.0% at $2.6. On May 17, IAMGOLD issued a press release commenting on the trading activity in its stock triggered by the Bloomberg report. It said, "The Company is not aware of any material change that would account for recent trading activity in its stock." Bloomberg again reported on June 20 that China National Gold Group, China's second-largest gold miner, was studying a bid for a stake in IAG.
Which gold miners offer value?
Among the gold miners we've been discussing, Agnico Eagle Mines has the highest forward enterprise value-to-EBITDA multiple of 12.7x. Its multiple has expanded by 10% in 2019. For the company, a long harvesting period will start in 2019, as many of its projects are coming online after a long capex phase. This development should drive significant cash flows for it going forward.
However, most of these positives are already priced into the stock. Analysts have also turned around on the stock in droves in the last few months. Unless AEM announces a major positive surprise in its second-quarter earnings, there doesn't seem to be much upside for its multiple in the short to medium term—unless there's a substantial upside in precious metals prices, especially gold. Such a rise would drive all miners up.
Article continues below advertisement
Barrick Gold has a forward multiple of 9.4x. Its multiple has risen 43% in 2019 and 68% since it announced its merger with Randgold Resources on September 24, 2018. While the market has factored in most of the immediate synergy benefits and growth from the merger, the upside from here will depend on the execution after the merger.
Newmont Goldcorp's forward multiple of 8.2x implies a premium of 8% to its trailing-five-year multiple. Newmont has a strong project pipeline with very low execution risk. Moreover, its synergies after the merger with Goldcorp could give a boost to its multiple. Its Nevada joint venture operations with Barrick Gold also offer a potential upside to its stock.
Are gold miners' valuation multiples lower for a reason?
Kinross Gold has a forward multiple of 5.5x, a gain of 12% year-to-date. The company has issues with its long-term growth potential. If it's able to address the issues with its Tasiast Phase 2 Expansion project, the result could be a significant positive catalyst for its stock.
Eldorado Gold's forward multiple of 5.3x implies a discount of 40% to its historical multiple. EGO's mine issues in Turkey and Greece have weighed negatively on its stock. The next positive catalyst will be a positive outcome on the future of its Skouries project in Greece. This is a possibility given the win of a business-friendly government in its recent snap election.
IAMGOLD has a multiple of just 4.1x. Investors are eagerly awaiting its second-quarter results for an update regarding its production guidance. A downgrade would lead to a further downside for the stock.