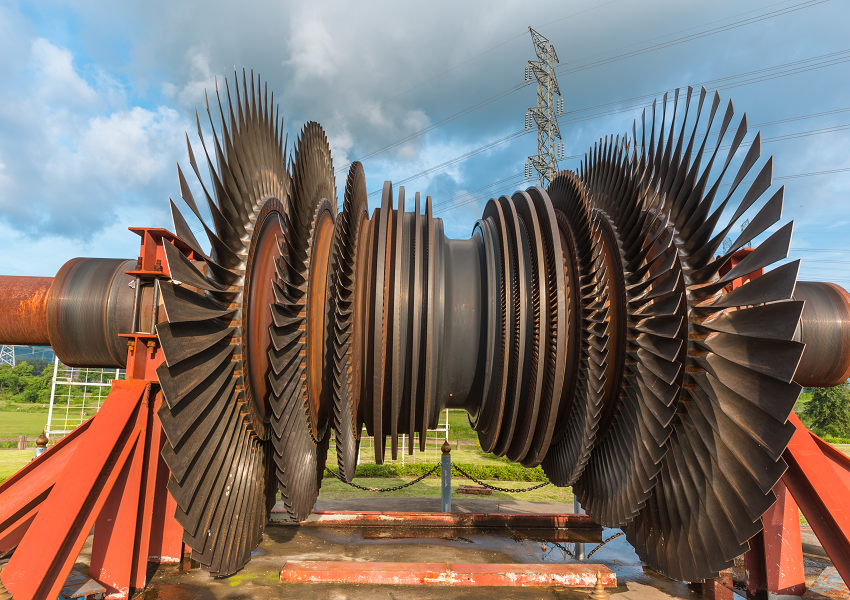 Could GE's Q2 Results Surprise Investors Again?
By Anirudha Bhagat

Jul. 29 2019, Published 12:19 p.m. ET
General Electric (GE) is slated to report its Q2 results on Wednesday. Could the industrial conglomerate surprise investors again? When the company reported better-than-expected earnings results on April 30, the stock gained 4.5% that day and has risen 8% since then. Let's look at what analysts expect from the company in the second quarter.
Analysts expect GE's adjusted EPS to fall 38% YoY (year-over-year) in the quarter to $0.12 from $0.19. Lower revenue and higher interest expenses due to larger debt could hurt GE's bottom line. Its earnings have fallen for the last ten quarters.
Article continues below advertisement
Wall Street foresees GE's revenue falling 5.3% YoY to $28.52 billion due to continued weakness in the company's power segment partially offset by strong growth in aviation. The power segment has been struggling for the past several quarters. Rising demand for renewable and energy-efficient alternatives has reduced the need for fossil fuel-based power plants. During the first quarter, GE's power revenue fell 14% YoY, while its operating profit plunged 71% YoY. The division's underperformance weighed on GE's overall revenue and profitability. The company's total revenue and adjusted EPS fell 5% and 7%, respectively, in the first quarter.
Furthermore, analysts anticipate increased interest expenses to hurt GE's second-quarter earnings. They project interest expenses rising 32.6% YoY to $693.3 million from $523 million. As of March 31, the company had $107.5 billion in total borrowings.
Aviation to continue growing
GE's aviation segment has remained its best-performing unit. In Q1, the segment's revenue rose 12% YoY and accounted for 29% of GE's total revenue, compared with 26% in the first quarter of 2018. The division's order value increased 7% YoY to $8.7 billion in the first quarter, and its operating profit rose 4% YoY to $1.66 billion. Improved product costs and productivity and higher pricing and volumes boosted its operating profit.
Article continues below advertisement
GE Aviation's financial results could stay robust given the multibillion-dollar deals the company secured last month. On June 20, GE announced wrapping up $55 billion in new orders at the Paris Air Show. The arrangements were secured by CFM International, a 50-50 joint venture between France's Safran Aircraft Engines and GE Aviation.
GE's cash flow expectations
GE expects its ailing power business to lose significant cash this year. CFO Jamie Miller, revealed his expectations during Goldman Sachs's investor conference on May 15. According to Reuters, he said, "Power was a very significant negative cash flow generator last year. We expect it to be also significantly negative this year."
Miller anticipates weakness in the power division to hurt GE's overall adjusted industrial free cash flow more. He forecasts that the company will lose approximately $2 billion in cash this year. The industrial conglomerate reported negative industrial free cash flow of $1.22 billion in the first quarter.
GE's power unit lost $22.8 billion last year due to asset write-downs worth $22 billion. The division also booked an operating loss of $808 million and negative free cash flow of $2.7 billion. As a result, GE's overall adjusted industrial free cash flow fell 19% YoY to $4.5 billion last year.
Article continues below advertisement
Stock performance
With a YTD (year-to-date) return of nearly 44%, GE stock has outperformed the broader market and peers. The Dow Jones, Nasdaq, and S&P 500 have gained 16.6%, 25.5%, and 20.7%, respectively. The stock has also outpaced the Industrial Select Sector SPDR ETF (XLI), which has gained 21.9% YTD. Peers Honeywell International and United Technologies, have risen 31.4% and 27.4%, respectively.
GE stock has made a sharp turnaround this year after falling to a ten-year low of $6.40 on December 11, 2018. CEO Larry Culp's quick actions to improve liquidity and restructure the business have boosted investors' confidence in the stock.
Some of his most outstanding efforts include concluding the transportation division's spin-off and merger with Wabtec (WAB) on lucrative terms, reducing GE's stake in Baker Hughes (BHGE), and divesting GE's healthcare equipment portfolio. These initiatives, along with dividend cuts, saved GE $10 billion during last year's fourth quarter.
Culp also found a buyer for the BioPharma business unit. In the first quarter, Danaher (DHR) agreed to purchase the asset for $21.4 billion. Once the deal is concluded in this year's fourth quarter, GE could reduce its debt substantially.