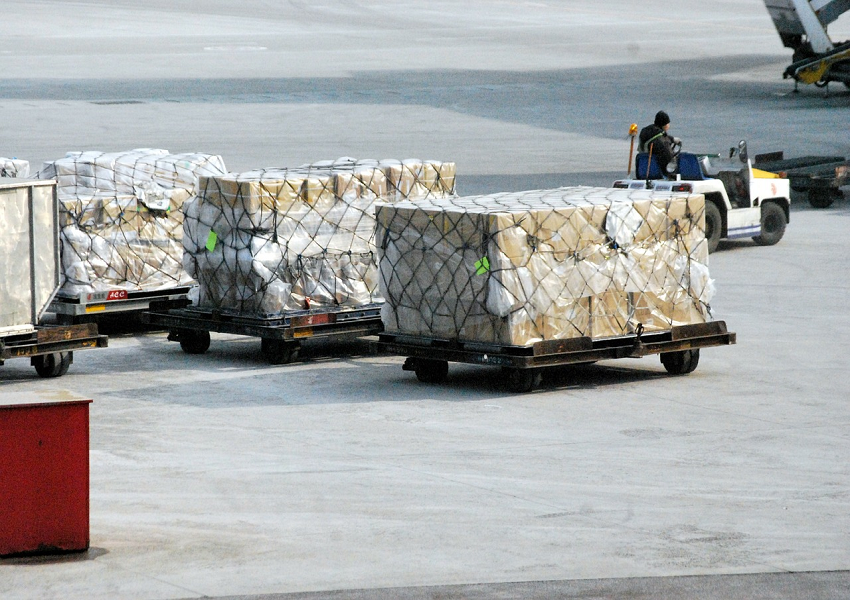 Why UPS's Q2 Earnings Could Fall Year-over-Year
By Anirudha Bhagat

Jul. 22 2019, Published 9:29 a.m. ET
United Parcel Service (UPS) is scheduled to report its second-quarter earnings results on July 24. Analysts' revenue and earnings estimates suggest that things aren't looking good for the delivery giant this quarter.
For the quarter, analysts expect the company's profits to decrease 1% YoY (year-over-year) to $1.92 per share. Analysts' dismal bottom line estimates are mainly the result of sluggish revenue growth projections and higher expenses.
Article continues below advertisement
Analysts expect UPS to report sluggish top line growth on slowing global trade and its business exposure to China. Their revenue estimate of $18 billion signifies a mere 2.9% YoY rise. This growth expectation is significantly lower than the high-single-digit growth the company recorded in every quarter of 2018.
Higher costs and delivery expenses could also weigh on UPS's bottom line results. It's been investing aggressively in facility upgrades to capitalize on growing opportunities resulting from rapid e-commerce growth.
Trade slowdown to hurt revenue
UPS's rival FedEx (FDX) is already feeling the pinch from weakness in global trade. Last month, the company reported YoY falls in its top and bottom line results for the fourth quarter of fiscal 2019. It said that an economic slowdown in Europe and Asia had mainly affected its second-quarter revenue growth. FedEx stated that negative manufacturing output in Germany and Italy hurt its European business. The weakening Chinese economy and trade disputes with the US affected its Asian operations.
Analysts expect UPS to face similar issues across its European and Asian operations. However, they expect robust global e-commerce growth to more than offset the negative impact of the factors mentioned above.
Article continues below advertisement
According to eMarketer's latest forecasts, global retail e-commerce is expected to grow 20.7% YoY to $3.54 trillion in 2019. The Asia-Pacific region is likely to lead this growth with a YoY increase of 25% followed by the Middle East and Africa's 21.3%. North America and Western Europe are expected to see growth rates of 14.5% and 10.2%, respectively.
Peers' expectations
Among UPS's top peers, only FedEx reported its earnings results last month. Although the company published better-than-expected results, its top and bottom lines both fell significantly YoY.
Other competitors plan to report their earnings results in the next few weeks. Analysts' estimates for UPS's competitors suggest that the entire industry is going to report soft second-quarter results due to the global trade slowdown.
Analysts expect XPO Logistics' (XPO) revenue to remain flat YoY while its earnings grow 6.5%. The company recorded over 50% earnings growth in all four quarters of 2018. Analysts expect Old Dominion Freight Line (ODFL) to see revenue and earnings growth of 3.8% and 6.2%, respectively, YoY. ODFL reported over 60% earnings growth throughout 2018 and 23% growth in the first quarter of 2019.
UPS stock has underperformed the major US indexes YTD (year-to-date). The stock has gained 5.9%, while the Dow Jones and the S&P 500 have risen 16.4% and 18.7%, respectively. The stock's YTD return is also lower than the gains of the iShares Transportation Average ETF (IYT). The ETF, which has allocated about 20% of its funds to the air freight and courier services industry, is up 15.6% YTD.