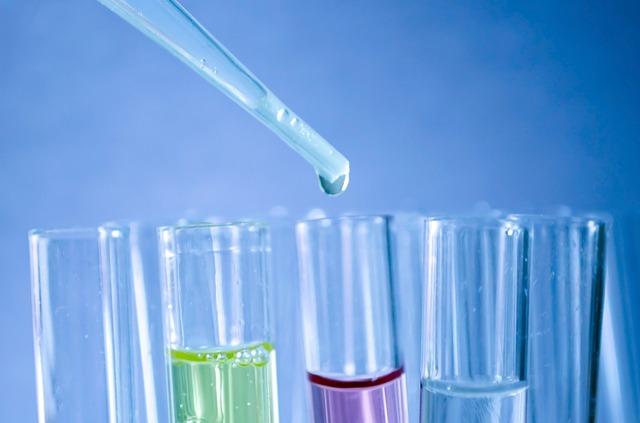 Why Mylan Isn't Having a Great July
By Margaret Patrick

Jul. 29 2019, Updated 7:55 a.m. ET
Mylan's 2019 so far
Teva Pharmaceutical (TEVA) and Mylan (MYL), two major generic pharmaceutical companies in the US, are both facing tough times in 2019. While Teva is down 40.53% YTD (year-to-date), Mylan isn't far behind with a 29.67% YTD fall. Both companies have been dealing with problems, such as increased regulatory oversight, pricing pressures, and lawsuits.
To learn more about Teva Pharmaceutical's position this month, read Teva Pharmaceutical Is Walking a Difficult Path in July.
Let's see how Mylan, another heavily beaten generic pharmaceutical company, is positioned in comparison.
Article continues below advertisement
Share price movements
Mylan exhibited a high degree of volatility in May. The stock first fell 23.81% to $21.53 after it missed consensus revenue estimates on May 7. However, it jumped back to $22.76 after an intereconomia.com article discussed the possibility of a takeover bid from private equity fund Carlyle.
The stock dropped again from $22.17 on May 10 after the attorneys general of 44 states filed a lawsuit accusing Mylan of being one of 20 generic pharmaceutical players involved in price-fixing activities for ~144 drugs. It continued to fall and closed at $16.80 on May 31, its lowest level on the NYSE since October 4, 2011.
Since then, however, the stock has recovered 14.70% to close at $19.27 on July 8. There have been a few positive developments for the company in June and early July. On June 14, Mylan and Theravance Biopharma announced the expansion of their development and commercialization agreement for a once-daily nebulized revefenacin bronchodilator to target the chronic obstructive pulmonary disease treatment opportunity in China and adjacent markets. This product is commercialized by the trade name Yupelri in the US. On July 8, Mylan and Atomo Diagnostics also announced the World Health Organization's prequalification approval of Mylan's handheld in vitro HIV rapid diagnostic self-test.
Article continues below advertisement
First-quarter performance
In the first quarter, Mylan reported revenue of $2.5 billion, a YoY (year-over-year) fall of 7.04% and short of the consensus estimate by $203.40 million. According to the company's first-quarter earnings call, ~$131 million of this revenue shortfall was associated with unfavorable foreign exchange movements. The remaining $58 million was the result of temporary business disruptions following the adoption of serialization in Europe.
The company reported adjusted EPS of $0.82 in the quarter, a YoY fall of 14.58%. It beat the consensus estimate by $0.02 despite a YoY fall in its revenue and an increase in its selling and marketing spending. The company benefited from higher gross margins, the suitable timing of purchases, and controlled general and administrative spending in the quarter.
The company reported adjusted free cash flow of $27 million in the quarter, a YoY fall of $637 million. This performance was mainly the result of increased spending to support new product launches, working capital investments, and the remediation of the Morgantown facility.
Article continues below advertisement
Financial forecasts for Mylan
In its first-quarter earnings presentation, Mylan reaffirmed its revenue guidance of $11.5 billion–$12.5 billion. It also forecast adjusted EPS guidance of $3.80–$4.80 and adjusted free cash flow guidance of $1.9 billion–$2.3 billion for 2019. The company has guided for YoY high-single-digit revenue growth in its North America business and mid-single-digit revenue growth in its Europe and Rest of World business in 2019. To learn more about Mylan's revenue projections, read Mylan Reiterated Fiscal 2019 Revenue Guidance.
Mylan expects its adjusted EPS to be 4%–5% higher YoY in the second half of 2019 due to new product launches and the favorable impact of increased selling and marketing investments. To learn more about Mylan's EPS projections, read Mylan Reiterated 2019 Fiscal Adjusted EPS Guidance.
According to its first-quarter earnings call, Mylan has guided for $1.0 billion in revenue from new product launches in 2019. By May 7, the company had already launched two-thirds of the related products. While Mylan believes that its current adjusted selling, general, and administrative spending of 21%–22% of its total sales is an appropriate level considering its changing commercial and geographic mix and its shift from commodity generics, it plans to further optimize its spending based on its portfolio returns.
Article continues below advertisement
Mylan is working toward reaching its long-term goal of an average debt-to-adjusted EBITDA leverage ratio of 3.0x through debt repayment and EBITDA expansion. This ratio was ~3.95x at the end of the first quarter. The company is aiming for its debt repayment to exceed $1.1 billion in 2019, which includes loans maturing in June and November.
Mylan's challenges
Mylan is currently facing significant pricing pressures for its commodity generics products, while payer constraints and formulary designs are affecting the uptake of its commodity generic products and specialty products in the US.
The discontinuation of more than 100 SKUs in 2018 has also pulled down the company's sales volumes in 2019.
Article continues below advertisement
Growth drivers
Mylan has been shifting its product mix away from commoditized generics to complex generics and specialty products. The key growth drivers for the company are the recently launched generic versions of Teva Pharmaceutical's Copaxone, the generic version of GlaxoSmithKline's Advair (called Wixela Inhub), and biosimilars such as Fulphila, Ogivri, Hulio, and the biosimilar version of Roche Holdings' Herceptin. The company has also focused on strengthening its position in the branded respiratory business with Yupelri and in niche areas in the women's health business.
Mylan's valuation
Mylan is currently trading at a forward PE multiple of 4.25x. Its non-generally accepted accounting principles EPS are expected to fall 6.20% in 2019 but rise 5.67% in 2020. The stock looks slightly undervalued based on analysts' estimated EPS growth rate of 4.90% for the next five years.
The 18 analysts tracking Mylan have an average target price of $29.53 on its stock, indicating a potential upside of 53.24% within the next 12 months.