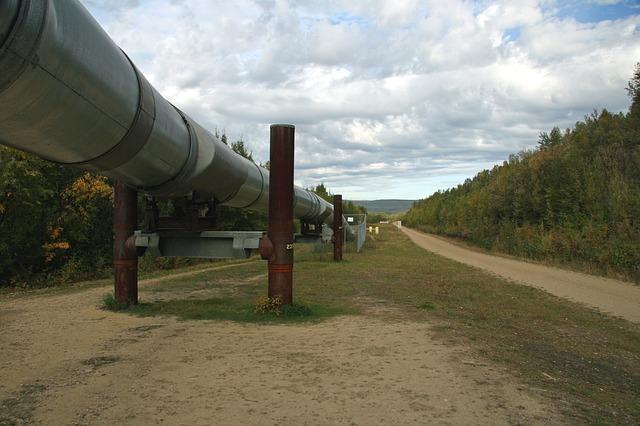 Why Kinder Morgan's Q2 Earnings Are Expected to Rise
By Rekha Khandelwal, CFA

Jul. 12 2019, Updated 2:22 p.m. ET
Kinder Morgan (KMI) is expected to report its second-quarter earnings results next week. Before we look at the company's revenue and EPS estimates for the quarter, let's take a quick look at one of the key events that influenced it in the period.
In June, Kinder Morgan got a major win for its $2 billion Permian Highway Pipeline project. In a ruling, the Travis County District Court dismissed all the claims made against the project. The State of Texas allows pipeline companies to determine their own routes without the landowner's consent. The court's ruling dismissed the challenges to this process. The Permian Highway Pipeline project will provide an outlet for rising Permian natural gas production.
Article continues below advertisement
Revenue and EPS estimates
According to analysts' mean estimates, Kinder Morgan may report revenue of $3.6 billion in the second quarter, 5% higher than Kinder Morgan's first-quarter revenue of $3.4 billion. The estimated revenue implies 5% YoY (year-over-year) growth. Kinder Morgan's revenue rose just 0.3% YoY in the first quarter. Kinder Morgan has missed revenue estimates in five out of the last eight quarters.
The net income estimate for Kinder Morgan in the second quarter is $506 million, 18% growth YoY. Its estimated net income, however, is 11% lower than in the first quarter. The estimated rise in its cost of goods compared to the first quarter is expected to result in a squeezed gross margin for Kinder, affecting its bottom line. The second quarter tends to be a seasonally low quarter for Kinder Morgan.
Kinder Morgan's estimated EPS for the second quarter are $0.24. Its adjusted EPS in the first quarter were $0.25. In the second quarter of 2018, Kinder Morgan's adjusted EPS stood at $0.20. Like its net income, Kinder Morgan's EPS are expected to rise YoY but fall sequentially. Kinder Morgan has exceeded its EPS estimates in five out of the last eight quarters. It missed EPS estimates in two quarters and met them in one.
Article continues below advertisement
Expected performance drivers
Higher natural gas demand may drive Kinder Morgan's second-quarter results. Higher demand may drive the company's YoY natural gas pipeline volume growth during the quarter. Natural gas prices averaged $2.57 per MMBtu (million British thermal units) in the second quarter, lower than the average of $2.85 per MMBtu in the second quarter of 2018. Prices averaged $2.92 in the first quarter of 2019. Lower gas prices may not have a huge impact on Kinder Morgan's earnings in the quarter, as most of its earnings are fee-based.
In comparison, crude oil prices averaged $59.9 per barrel. They improved from an average of $54.8 per barrel in the first quarter but were lower than the average of $68.1 per barrel in the second quarter of 2018.
Higher contributions from completed growth projects may continue to drive Kinder Morgan's earnings growth in the second quarter.
Stock's performance
Kinder Morgan rose 4% in the second quarter. In comparison, the Energy Select Sector SPDR ETF (XLE), which tracks S&P 500 energy companies, fell 4% in the second quarter. Kinder Morgan is up 38% YTD (year-to-date). XLE is up 12% YTD. Strong second-quarter results may continue to support Kinder Morgan's outperformance in 2019.
Kinder Morgan is trading at a yield of 4.7%. About 64% of Reuters-surveyed analysts rate Kinder Morgan as a "buy," and 32% rate it as a "hold." A total of 4% of analysts rate it as a "sell." The median price target for Kinder Morgan is $22. This target implies a potential upside of ~4%.