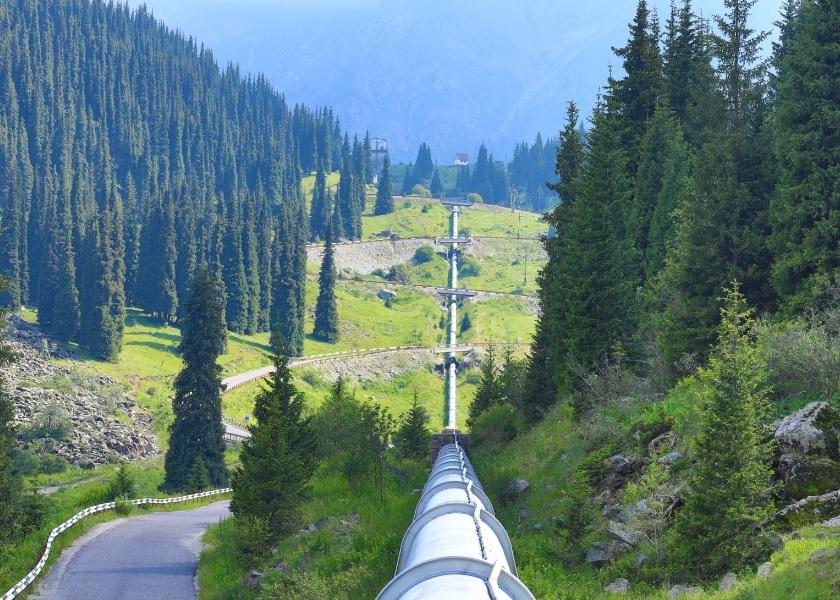 Why Kinder Morgan Stock Fell After Its Q2 Earnings
By Rekha Khandelwal, CFA

Jul. 18 2019, Published 10:51 a.m. ET
On Wednesday, Kinder Morgan (KMI) announced its second-quarter earnings after the markets closed. The company reported revenues of $3.2 billion, which missed the consensus estimates of $3.6 billion. Kinder Morgan's revenues have fallen about 7% YoY (year-over-year). Kinder Morgan's EPS also missed analysts' consensus estimates. The company's adjusted EPS for the quarter was $0.22, which missed the estimates of $0.24 per share.
However, the adjusted EPS rose approximately 13% YoY. Higher contributions from Kinder Morgan's Natural Gas Pipelines segment drove the earnings growth. Lower financing costs also contributed to the earnings.
Kinder Morgan shares fell in after-hours trading on Wednesday. In addition to the earnings miss, the expectation of a slightly lower-than-budgeted EBITDA in 2019 contributed to the fall in the stock's price.
Article continues below advertisement
Kinder Morgan's expectations for 2019
Kinder Morgan expects adjusted EBITDA for 2019 to be slightly less than 2% below its budget of approximately $7.8 billion. A delay in the company's Elba liquefaction project's in-service date might impact the EBITDA. Also, lower NGL (natural gas liquids) prices could impact Kinder Morgan's CO2 segment's earnings this year. The 501-G settlements will likely impact the company's EBITDA this year. However, strong Permian volumes are expected to partially offset the decline.
Dividend increase
Kinder Morgan announced a second-quarter dividend of $0.25 per share—the same as its first-quarter dividend and a 25% YoY increase. Currently, Kinder Morgan trades at a yield of approximately 4.7%.
Earnings drivers
All of Kinder Morgan's segments reported lower earnings during the second quarter except for the Natural Gas Pipelines segment. The Natural Gas Pipeline segment's earnings grew 7% YoY during the second quarter. Higher natural gas transport volumes drove the segment's earnings growth. Higher gas gathering and higher NGL volumes also drove the growth.
Lower rates and higher operating expenses on certain assets drove Kinder Morgan's Products Pipelines segment's earnings lower. High water levels in the Mississippi River and lower contributions from bulk business impacted Kinder Morgan's Terminals segment's earnings. At the same time, lower NGL and crude prices impacted Kinder Morgan's CO2 segment during the second quarter.
Kinder Morgan's two key projects—the Gulf Coast Express Pipeline and the Permian Highway Pipeline project—continued to progress well during the second quarter. The projects should contribute to the company's earnings growth in the long term.