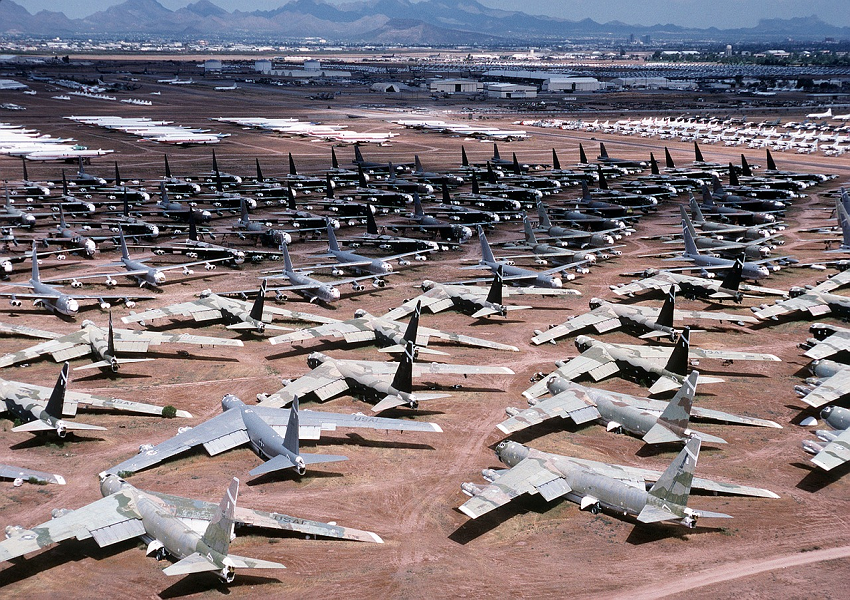 Why Boeing's MAX Grounding Could Stretch into 2020
By Anirudha Bhagat

Jul. 15 2019, Published 1:13 p.m. ET
Boeing's (BA) troubled 737 MAX series planes may remain grounded until January 2020, according to a Wall Street Journal report. The newspaper said that no company timeline had been established for MAX's return to service, according to Bloomberg. Boeing stock was down 2% in premarket trading today on the news.
Citing anonymous sources, the Wall Street Journal reported on Sunday that the plane was unlikely to carry passengers again until 2020. The delay is due to the time it will take to fix all the issues related to flight-control systems and meet other regulatory requirements.
Boeing's 737 MAX aircraft have been grounded worldwide since mid-March after two deadly crashes which killed 346 passengers. The initial investigation reports pointed to a software fault in the flight-control system.
Article continues below advertisement
In April, Boeing claimed that it had fixed the issue with its flight-control system via a software update. However, FAA (Federal Aviation Administration) pilots found a new software glitch with the flight recovery system. The FAA showed concerns that the problem could slow a pilot's ability to react quickly, increasing the risk of a crash.
The new software problem with the MAX aircraft has lowered expectations for their return to service. Industry experts had expected that Boeing would get safety approval by July, after which airlines would be able to resume MAX services by October.
Nonetheless, Boeing is now expected to come up with a solution to the new problem by September. The FAA will then take several weeks to test the system on a simulator before certifying the corrections. Airlines will take another three to five weeks for the necessary maintenance and to train their pilots on the updated system.
Article continues below advertisement
MAX crisis hurting deliveries
The ongoing issues with 737 MAX series planes are hurting Boeing's overall commercial aircraft deliveries. The company's total shipments fell 37% YoY to 239 jets in the first half of the year, mainly due to the frozen deliveries of its MAX jets. Its MAX plane deliveries fell 58% YoY to 113 units in the first half.
On July 19, Boeing reported a 54% YoY fall in its overall commercial aircraft shipment in the second quarter. The company saw an 82.5% YoY plunge in MAX deliveries during the quarter. The massive decline in aircraft deliveries will significantly affect the company's second-quarter financial performance.
According to Wall Street estimates, Boeing's second-quarter revenue is likely to plunge 18.6% YoY to $19.8 billion due to lower shipments. Analysts expect its operating profit to fall 67.9% to $682 million. They expect its EPS to fall 47.3% YoY to $1.76.
MAX grounding hurting US airlines
The MAX aircraft grounding has caused thousands of flight cancellations for the US airlines that own said planes. Southwest Airlines, American Airlines, and United Airlines own a combined 72 MAX planes.
American Airlines recently announced the removal of all its 737 MAX fleets from its flight schedule through November 2. With this, American Airlines, which owns 24 MAX planes, will face 115 daily flight cancellations. During the second quarter, the company registered 7,800 flight cancellations. These cancellations are expected to negatively affect its second-quarter pretax income by $185 million.
Southwest Airlines expects its 737 MAX fleet cancellations to continue throughout October. The company, which operates 34 MAX jets, is expected to record 115 daily flight cancellations. United Airlines has also extended its Max cancellations through November 3. The company is likely to see 10,340 flight cancellations between mid-March and October.
Boeing has underperformed the NASDAQ, the S&P 500, and the Dow Jones, which are up 24.2%, 20.2%, and 17.2%, respectively, YTD. Its YTD return is also lower than that of the iShares U.S. Aerospace & Defense ETF. The ETF has exposure to manufacturers, assemblers, and distributors of aerospace and defense equipment. ITA is up 26% YTD.