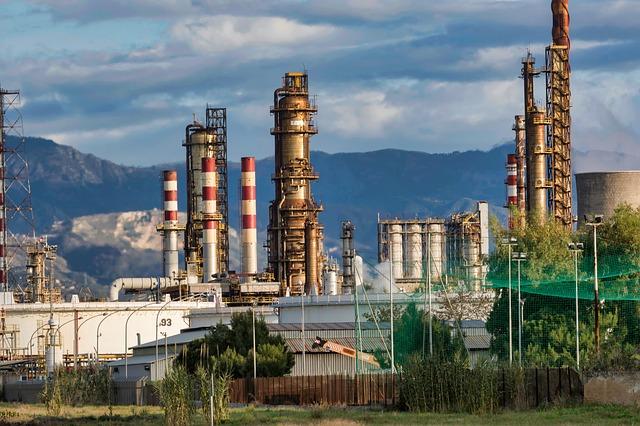 Utilities in Focus on Unstable Bond Yields and Rate Cut Hopes
By Vineet Kulkarni

Jul. 8 2019, Updated 1:28 p.m. ET
Rate cut hopes
Broader markets were upbeat last week on the expectation of a rate cut at the Fed's upcoming meeting on July 31. However, the June employment report painted a better-than-expected picture of the economy late last week, which somewhat dampened rate cut expectations. Utilities, one of the most sensitive sectors to interest rates, rose 1.8%, while the S&P 500 managed to gain almost 2% in the week that ended on July 5.
So far this year, broader markets have surged ~20% while utilities have risen more than 16%.
Article continues below advertisement
Treasury yields were volatile
Benchmark Treasury yields dipped last week only to recover on Friday after a favorable jobs report. The ten-year Treasury yield tumbled to 1.94% and closed at 2.03% last week. So far, the ten-year Treasury yield has dropped more than 27% this year. Utility stocks and the Treasury yields normally trade inversely to each other. The yield on the three-month Treasury bill was close to 2.20% at last week's closing, which shows that the yield curve remained inverted. A yield inversion is usually considered to be a precursor of an impending recession.
According to the CME FedWatch Tool, traders are expecting a 95% likelihood of a quarter-point rate cut this month. After the favorable employment data last week, traders have lowered their expectations from a 50-basis-point rate cut to a 25-basis-point cut.
Utilities are believed to be one of the most vulnerable sectors to interest rates. However, utilities at large have returned 63% since the Fed began its rate normalization in December 2015. The S&P 500 has returned 57% in the same period. A likely interest rate cut could make utility stocks even more appealing.
Article continues below advertisement
Utility stocks trade strong
Top utility stocks have continued to trade close to their peaks recently. Renewables giant NextEra Energy (NEE) and top regulated utility Southern Company (SO) stock hit new 52-week highs last week, gaining 1.6% and 2.0%, respectively. Southern Company has exhibited a solid rally this year, gaining more than 30% so far.
Exelon Corporation (EXC) and NRG Energy (NRG) were among the leaders, gaining ~3% each during the week.
PG&E
PG&E Corporation (PCG) stock plunged 5% last week. The troubled utility's bondholders proposed a bankruptcy reorganization plan to inject $30 billion to emerge from Chapter 11 bankruptcy on June 25. The committee's plan would fund $18 billion in cash from bondholders in exchange for new common stock of the reorganized company.
According to CALmatters, a nonprofit organization that focuses on and explains California's policies and politics, this plan makes sense because it provides the immediate funding requirement to continue operations and for payments against wildfire liabilities. It also protects ratepayers from higher power rates.
Article continues below advertisement
Valuation
Many utility stocks have strayed too far from their historical average valuations recently. Sector bigwigs NextEra Energy and Southern Company are trading at 22 times and 18 times their earnings for the next 12 months. Both look to be trading far above their respective five-year historical average valuations, and both have rallied notably this year. On average, broader utilities are currently trading at 19 times their forward earnings, significantly higher than their historical averages.
Investors have continued shifting to relatively safe investment options, such as utility stocks, for the last several months amid broader market uncertainty and recession fears. Continued geopolitical tensions, the global economic slowdown, and the yield curve's inversion might continue to push investors to focus on defensive sectors in the short term.
PPL Corporation (PPL) is a not-so-expensive utility stock. It's trading at 13 times its forward earnings. It looks fairly cheap compared to its peers. PPL also looks to be trading at a discount given its historical average valuation of ~14x. It's also trading at a dividend yield of 5%, much higher than utilities' average.
Article continues below advertisement
NRG Energy (NRG) stock, which was extremely weak after its first-quarter results, is trading at ~9 times its forward earnings. It looks fairly cheap compared to its peers at the moment. NRG Energy's higher potential earnings growth makes it an attractive bet in utilities. However, it pays trivial dividends.
Chart indicators
The Utilities Select Sector SPDR ETF (XLU), the representative of top utility stocks, closed at $60.7 last week, ~2% and 8% above its 50-day and 200-day simple moving averages, respectively. XLU has more or less traded above its 50-day level so far this year. This level, which is near $59.3, might continue to act as a support for XLU in the short term. XLU's relative strength index is ~60, suggesting that it's not overbought or oversold at the moment.
On July 5, XLU had implied volatility of 11%—lower than its 15-day average volatility. SPY's implied volatility was also close to 10%. Implied volatility indicates investors' anxiety. An increase in implied volatility is normally associated with a fall in stock prices.
Edison International
Edison International's (EIX) 50-day moving average crossed above its 200-day moving average last week, indicating bullishness. Technical analysts call this movement a "golden cross."
Edison International has declared a quarterly dividend of $0.6125 per share, which will be paid to shareholders on record as of July 8. Edison currently yields 3.8%, higher than the peer average of 3.2%. Among top utilities, Edison has increased its per-share dividends by more than 12% compounded annually in the last five years. On average, utilities managed to raise dividends by ~4% in the same period. To learn more about the striking dividend profiles of some top-yielding utilities, read Which Utility Stocks Have the Highest Dividend Yields Right Now?