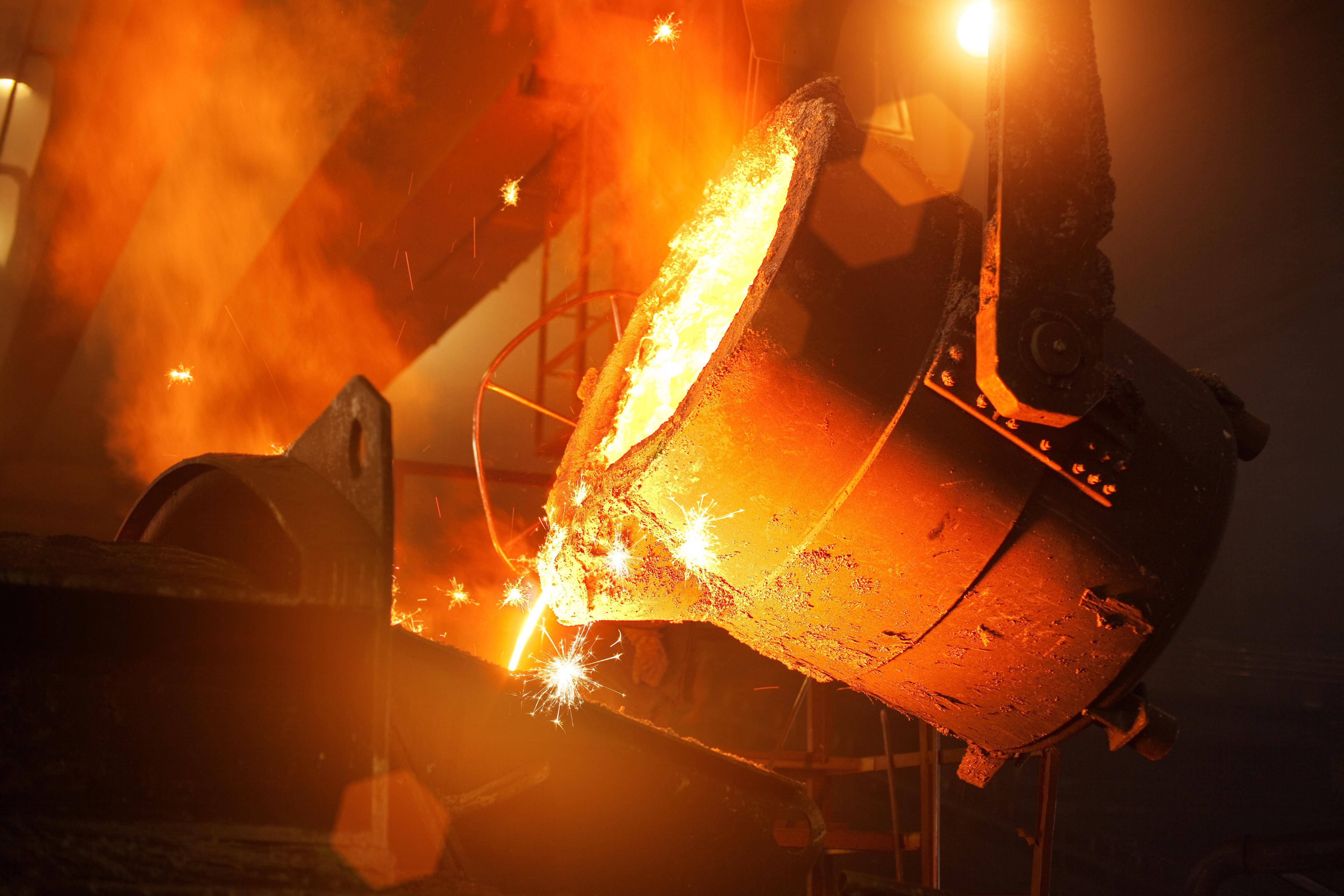 US Steel Companies Might Get Another Lifeline from Trump
By Mohit Oberoi, CFA

Jul. 15 2019, Updated 3:19 p.m. ET
US steel companies already have protection in the form of Section 232 tariffs.
Trump is reportedly planning to increase the content of US-made steel in federal projects.
Article continues below advertisement
US steel companies
White House trade adviser Peter Navarro said in an op-ed on Fox News that "With Monday's signing of Buy American III, President Trump has moved towards increasing the Eisenhower domestic content threshold for American-made iron and steel from 50 percent to 95 percent." Protecting US steel jobs was among Trump's prominent pre-election promises. To be sure, the Trump administration took steps to stem the inflow of steel imports. Last year, President Trump approved Section 232 tariffs on US steel imports. However, despite a 25% tariff on steel imports, US steel stocks have sagged. U.S. Steel (X), AK Steel (AKS), Nucor (NUE), and Steel Dynamics (STLD) are way below the price levels when Trump announced the tariffs.
What happened with Section 232 tariffs?
Section 232 tariffs created a lot of euphoria last year, and US steel prices moved to multiyear highs. Nucor and Steel Dynamics announced several greenfield projects as cash flows soared in 2018. U.S. Steel also doubled down on its capital expenditure plans. AK Steel, however, permanently closed its idled Ashland Works blast furnace. However, a year after the tariffs, US steel companies had to resort to production cuts. Last month, U.S. Steel announced the closure of two blast furnaces in the United States and one in Europe. The US steel industry's capacity utilization rate, which was consistently above the 80% level over the last few months, also fell below 80%. Weak global steel prices, tepid domestic demand, and uncertainty over Section 232 exemptions have been the key drivers behind the slide in US steel prices.
Will the "buy American" clause help?
If the Trump administration increases the content of domestically produced steel in federal projects, it would help US steel companies. However, it wouldn't change steel companies fortunes in a major way. However, if the Trump administration goes ahead with its infrastructure plans, it could help propel US steel demand. Infrastructure investments coupled with a "buy American" focus would be a positive driver for US steel stocks. Recently, the United States imposed preliminary tariffs on fabricated structural steel products from Mexico and China. The products are mainly used in the construction industry. When Section 232 tariffs were proposed, some feared it could lead to a spike in downstream fabricated steel imports.
While U.S. Steel is up more than 2% today, other steel stocks are trading flat. Read US Steel Industry Outlook: Will June's Momentum Sustain for analysis of steel stocks' near-term outlook.