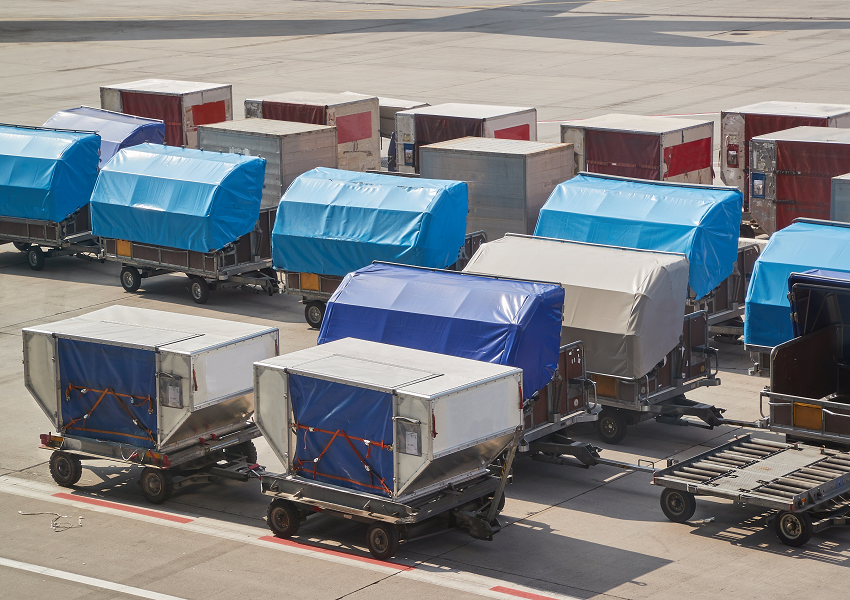 UPS Stock Soars on Q2 Earnings Beat, Impressive Outlook
By Anirudha Bhagat

Jul. 24 2019, Published 11:33 a.m. ET
United Parcel Service (UPS) stock was up nearly 3% in premarket trading on July 24. The upswing in its share price came after it reported better-than-expected second-quarter results and reiterated its full-year outlook.
UPS's adjusted EPS of $1.96 came in ahead of Wall Street's estimate of $1.92. YoY (year-over-year), its quarterly earnings came in a couple of cents higher as well. Increased revenue and efficient cost management drove the company's profits higher.
UPS's second-quarter revenue of $18.05 billion surpassed analysts' estimate of $17.97 billion and rose 3.4% YoY. Higher domestic volumes mainly drove its better-than-expected top line results.
Article continues below advertisement
The company's US Domestic segment's revenue rose 7.7% YoY to $11.15 billion led by a 7% rise in daily domestic volumes. UPS's next-day service mainly drove its overall volume demand during the quarter. The company saw a 30% YoY surge in next-day air volumes in the second quarter primarily driven by strong demand from e-commerce shippers.
Speaking about e-commerce volumes, UPS's chair and CEO, David Abney, said in its earnings release, "Demand for faster delivery is a structural change in our industry." He added, "Anticipating this change, our additional air capacity and modernized network enabled this growth to have a positive impact on profitability and positions UPS well to serve the growing needs of the market."
The company's International segment's revenue fell 2.7% YoY to $3.31 billion as the global trade slowdown hurt volumes. UPS's Supply Chain and Freight segment's revenue fell 3.1% YoY to $3.39 billion due to softer trade.
Costs and margins improved
UPS's's bottom line results also benefited from efficient cost management. The company's second-quarter operating expenses increased 1.4% YoY to $15.91 billion, mainly due to a 3% rise in compensations and benefits. However, as a percentage of total revenue, its operating expenses contracted 170 basis points to 88.1%.
The company's adjusted operating profit grew 6.3% YoY to $2.16 billion due to higher revenues and efficient cost management. Its adjusted operating margin increased 30 basis points YoY to 12% in the second quarter.
Article continues below advertisement
The company registered operating profit growth across all its segments. In the US Domestic segment, its adjusted operating profit rose 8% YoY to $1.23 billion mainly driven by higher revenue. Its International segment's non-generally accepted accounting principles operating profit increased 1.7% to $665 million, while its Supply Chain and Freight segment's profit rose 10.5% YoY to $273 million.
Reaffirmed 2019 outlook
Buoyed by better-than-expected second-quarter results, UPS reaffirmed its 2019 outlook. The company's CFO, Richard Peretz, said, "Our performance was driven by the efficiencies created by investments in our network, the success of ongoing initiatives and our ability to execute in an ever-changing environment." He added, "We expect to carry this momentum through the upcoming quarters."
The company continues to anticipate EPS of $7.45–$7.75 (with a midpoint of $7.60) in 2019. Its full-year earnings guidance reflects YoY growth in the range of 3%–7%. The company's EPS outlook is also higher than analysts' estimate of $7.45. The delivery giant expects its second-quarter adjusted EPS to benefit from one extra operational day in 2019. Its earnings should also gain from expectations of a non-repeat of commodity headwinds this year.
UPS expects an effective tax rate of between 22% and 24% in 2019. Moreover, it continues to expect to generate adjusted free cash flow in the range of $3.5 billion–$4 billion.
Article continues below advertisement
Peers' performances
On June 26, rival FedEx (FDX) reported its lowest YoY revenue growth in the last 15 quarters. A slowdown in global trade and production negatively affected the company's fiscal 2019 fourth-quarter top line results. Moreover, its quarterly EPS of $5.01 fell 15.2% YoY.
UPS's other competitors are likely to report their earnings results in the next few days. Analysts' estimates suggest that the global trade slowdown will hurt the entire industry. Analysts expect XPO Logistics' (XPO) revenue to remain flat YoY while its earnings rise 6.5%. Their earnings growth projection for the quarter stands in contrast to the increase of over 50% XPO registered in every quarter of 2018.
Analysts expect Old Dominion Freight Line (ODFL) to report revenue and earnings growth of 3.8% and 6.2%, respectively, YoY. It saw over 60% earnings growth last year and a 23% increase in the first quarter.
This year hasn't gone well for UPS stock so far. It's underperformed the broader market YTD (year-to-date). It's gained 7.9%, while the S&P 500 and the Dow Jones have risen 19.9% and 17.2%, respectively. Its YTD gain is also much lower than the return of the iShares Transportation Average ETF (IYT), which is up 18% YTD. About 20% of the ETF's portfolio consists of air freight and courier services stocks.