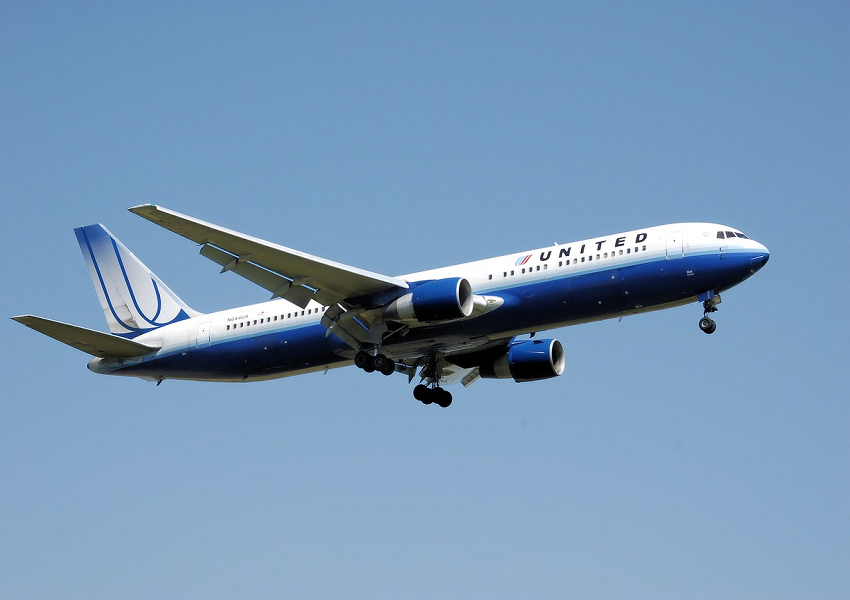 United Airlines Gains on Q2 Earnings Beat and Outlook
By Anirudha Bhagat

Jul. 17 2019, Published 7:35 a.m. ET
United Airlines (UAL) stock gained 0.4% in the extended trading session yesterday after the company reported strong second-quarter results. It's Q2 adjusted earnings of $4.21 surpassed Wall Street analysts' consensus estimate of $4.09 and marked YoY growth of 30%. Higher revenues, cost-cutting measures, and lower fuel costs mainly drove the airline's second-quarter earnings higher.
Article continues below advertisement
Q2 earnings results
UAL's second-quarter revenues increased 5.8% YoY to $11.4 billion and came in ahead of analysts' expectations of $11.36 billion. Strong growth in non-ticket sources and a rise in the unit revenue mainly drove the airline's second-quarter revenue higher.
The company's unit revenue for the quarter rose 2.5% primarily due to healthy leisure and corporate demand. Notably, UAL reported an impressive top and bottom-line performance despite the negative impact from the grounding of Boeing's (BA) 737 Max jets.
Notably, the 737 MAX has faced worldwide grounding since mid-March following the Ethiopian Airlines crash on March 10. UAL owns 14 of the said planes. It was estimated that the grounding of its 14 MAX jets would have led to 3,440 flight cancellations during Q2.
Costs and margins
UAL's ex-fuel CASM (cost per available seat mile) decreased 0.4% mainly due to its cost-control measures and fleet transformation initiatives. Increased revenues and lower expenses helped the company's adjusted pre-tax margin expand by 200 basis points. For the quarter, the adjusted pre-tax margin came at 12.4% compared to 10.4% in the same quarter the previous year. The company stated that the pre-tax margin for the quarter marked the highest-ever for the second quarter in its history.
Article continues below advertisement
Furthermore, UAL's bottom-line results also benefited from a 4.4% fall in average aircraft fuel price per gallon. Average fuel cost for the quarter was $2.16 per gallon compared to $2.26 in the year-ago quarter. Notably, oil prices were slightly more economical in the Q2 2019 compared to Q2 2018. The average WTI oil price was ~$59 in Q2, according to the Federal Reserve Bank of St. Louis. In Q2 2018, it was about 13% higher at nearly $68.
Q2 Earnings: Cash flows and shareholder returns
During the quarter, UAL generated $2.71 billion worth of operating cash flow and $1.72 billion worth of free cash flow. In the first half of 2019, the airline's operating and free cash flows were $4.63 billion and $1.93 billion, respectively. In the second quarter and first half, the company made capital expenditures of $986 million and $2.7 billion, respectively.
Delta continued with its shareholder return policy in the second quarter. It repurchased shares worth $536 million in the quarter. In the first half of 2019, it repurchased $1.06 billion worth of its common stock. Concurrent with its earnings release, the company's management announced a new $3 billion share repurchase program.
Article continues below advertisement
Third-quarter outlook
UAL has provided impressive guidance for its third quarter. Its outlook is far higher than analysts' expectations and suggests a significant YoY improvement. It continues to anticipate benefiting from its strategy of adding more flights, investment in customer service, and efficient cost management. Nonetheless, using larger aircraft on its 14 grounded Boeing 737 MAX fleet routes may increase its costs slightly.
Management anticipates increasing its consolidated capacity by 2%–3% in the third quarter. It expects unit revenue to grow in the 0.5%–2.5% range to 13.80–14.07 cents.
Ex-fuel CASM is forecasted to increase in the range of 1%–2%, which comes to 9.70 cents to 9.80 cents. Moreover, the airline anticipates the average fuel price per gallon to decline from the same quarter in 2018. The average fuel cost is expected to be $2.12–$2.22 per gallon as compared with $2.32 in the third quarter of 2018.
Further, UAL projects higher revenues, efficient cost management, and lower fuel cost to drive its adjusted pre-tax margin higher in the third quarter. For the quarter, management anticipates adjusted pre-tax margin to be in the range of 10%–12%. On a YoY basis, the pre-tax margin is forecasted to expand between 30 basis points and 230 basis points.
Buoyed by strong Q2 earnings, UAL raised its earnings outlook for full-year 2019. The company now anticipates earnings between $10.50 and $12 per share, signifying YoY growth of 15%–31%. Previously, UAL had predicted earnings in the range of $10–$12.
Article continues below advertisement
The company has lowered the seat capacity addition forecast for 2019 to 3%–4% from 4%–5% projected previously. Further, the company now anticipates 2019 ex-fuel CASM to be in the range of 10.16 cents–10.21 cents from 10.11 cents. The new guidance range depicts a YoY 0.5%–1% increase in ex-fuel CASM.
Stock performance
United Airlines stock has underperformed the broader market in the year so far. The stock has gained 12.2% YTD while the Dow Jones and the S&P 500 indexes are up 17.2% and 19.8%, respectively. The stock's underperformance could be due to multiple factors, including uncertainty over US-China trade war and global economic slowdown concerns. Additionally, uncertainty over MAX's return to service has made investors increasingly cautious about its near-term prospects.
The stock's YTD return is also lower than the iShares Transportation Average ETF as well as its top peers. The IYT ETF, which has allocated 17.5% of its fund in the passenger airline industry, is up 17.7%. Delta Air Lines and Southwest Airlines have gained 26.6% and 14.6%, respectively, YTD.