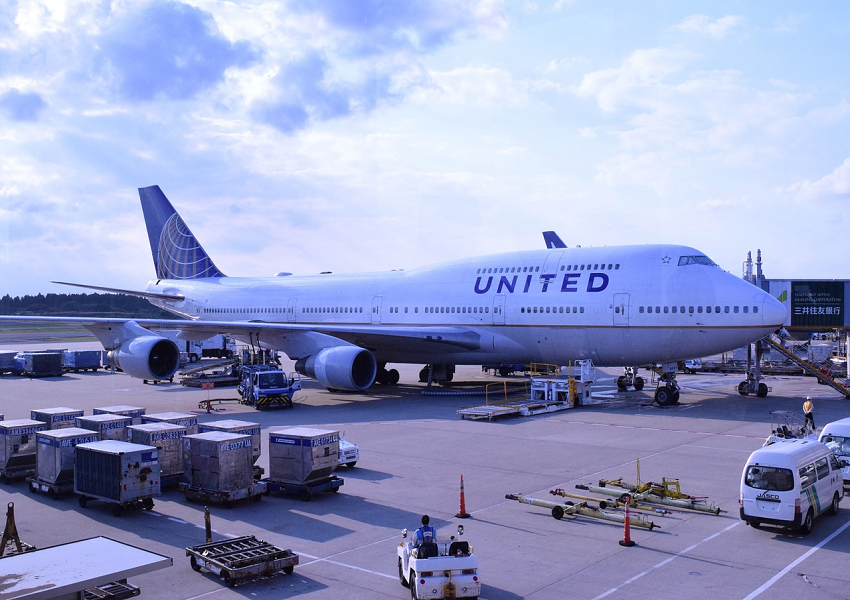 Will United Airlines Keep Its Earnings Surprise Streak Alive?
By Anirudha Bhagat

Jul. 15 2019, Published 9:03 a.m. ET
On Tuesday, United Airlines (UAL) is scheduled to report its second-quarter earnings results after the market closes. The airline has a strong history of beating analysts' estimates. The company beat analysts' earnings estimate in 12 of the last 13 quarters with an average surprise of 6.7%.
United Airlines might continue to report double-digit earnings growth. For the second quarter, analysts expect the adjusted EPS to increase 26.3% YoY (year-over-year) to $4.08. Analysts expect higher revenues, moderate oil prices, and cost-cutting measures to support the company's bottom-line growth.
Article continues below advertisement
MAX grounding to hurt revenue growth
For the second quarter, analysts expect United Airlines' revenues to rise 5.2% YoY to $11.3 billion. Analysts think that healthy corporate and leisure travel demand will continue to drive the company's top-line results. United Airlines' strategy of adding more premium seats would likely generate incremental revenues in the second quarter. United Airlines expects its unit revenues to rise between 0.5% and 2.5% to 14.04–14.32 cents in the second quarter.
Grounding Boeing's 737 MAX planes could have a slightly negative impact on United Airlines' revenue growth. The 737 MAX series planes have been banned from flying since the Ethiopian Airlines crash on March 10.
United Airlines owns 14 737 MAX planes. The company will likely have 3,440 flight cancellations during the second quarter due to the MAX grounding. United Airlines has to run larger planes across it canceled MAX routes, which increases its operating costs.
Finding a new software glitch lowered the expectations of MAX's early return to service. According to CNBC, on July 12, United Airlines announced that it extended its MAX fleet cancellations through November 3.
United's cost and margin estimates
During the first-quarter earnings release, United Airlines stated that its costs and margins would improve in the second quarter. The company expects the consolidated capacity to increase 3.5%–4.5% YoY in the second quarter.
Excluding fuel, the cost per available seat mile is projected to grow in the range of flat to 1%, which is 9.87 cents–9.97 cents. The effective tax rate will likely be between 21% and 23%. The effective tax rate was 20.2% in the second quarter of 2018.
United Airlines expects its adjusted pre-tax margin to expand mainly due to higher revenues, efficient cost management, and lower fuel costs. The margin is expected to be 11%–13%, which depicts a YoY improvement of 60 basis points–260 basis points.
Article continues below advertisement
Lower fuel costs to drive earnings
We think that moderate oil prices in the last quarter should benefit United Airlines' bottom-line results. According to the Federal Reserve Bank of St. Louis, oil prices were slightly more economical in the first quarter compared to the first quarter of 2018. The average WTI oil price was ~$59 in the first quarter, about 13% lower than ~$68 in the second quarter of 2018.
Fuel accounts for a significant cost component for airlines. Therefore, a decline in crude oil prices could boost United Airlines' profitability in the second quarter. The company expects the fuel price per gallon to be $2.13–$2.23—slightly lower than $2.26 in the second quarter of 2018.
United's stock performance
So far, 2019 has been rough for United Airlines stock. The stock has gained ~9%. The stock has underperformed the Dow Jones and the S&P 500, which have risen 17.2% and 20.2%, respectively. Uncertainty about US-China trade negotiations and global economic slowdown concerns kept the entire industry highly volatile.
Airlines faced significant business disruptions due to severe winter conditions and the partial government shutdown. Massive flight cancellations due to the MAX grounding made investors concerned about United Airlines' near-term growth prospects.
United Airlines stock's YTD return has been lower than the iShares Transportation Average ETF and its peers. For IYT, 19% of its portfolio includes passenger airline stocks. IYT has risen ~16% YTD. Delta Air Lines and Southwest Airlines shares have gained 23.5% and ~13%, respectively, YTD.