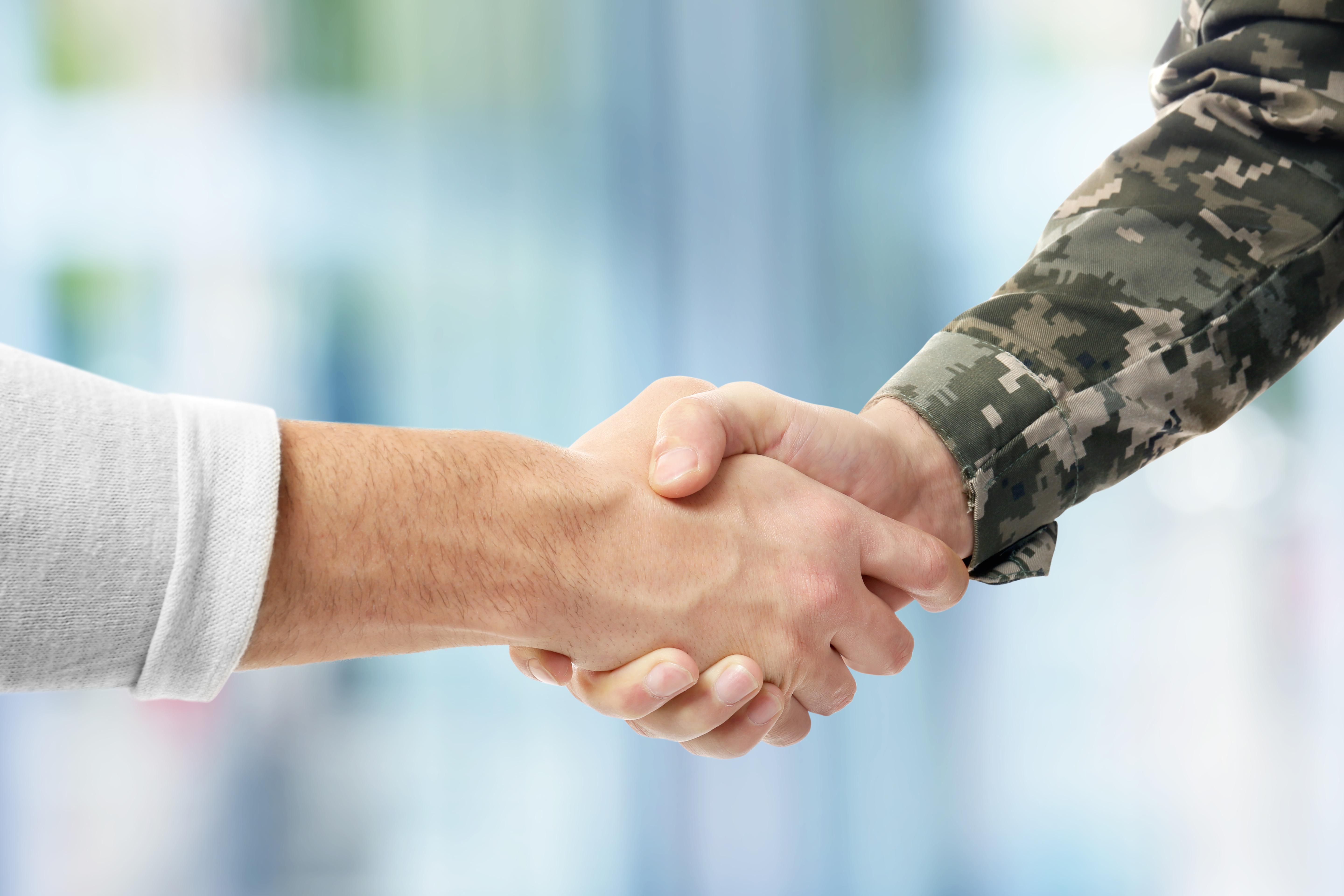 Trump Calls for Revisit of JEDI Contract amid Complaints
By Mohit Oberoi, CFA

Jul. 19 2019, Updated 9:23 a.m. ET
President Donald Trump recently spoke with reporters about revisiting the JEDI contract.
The $10 billion contract is shrouded in controversy.
Article continues below advertisement
JEDI contract complaints
On Thursday, in response to a question about whether he would "intervene" in the JEDI contract, the president replied, "I am getting tremendous complaints about the contract." He added, "They're saying it wasn't competitively bid." President Trump also said that the administration was "looking at it very seriously."
The President mentioned Oracle (ORCL), IBM (IBM), and Microsoft (MSFT) as the companies with complaints against the JEDI contract. So what exactly is the contract, and why is there so much controversy surrounding it?
What exactly is the JEDI contract?
The term "JEDI" stands for Joint Enterprise Defense Infrastructure. JEDI is a $10 billion project and is among the biggest in the Pentagon's history. The winner of the contract will provide cloud computing services to the US Department of Defense. According to a department memo, "JEDI is a tailored acquisition for commercial cloud infrastructure and platform services at all classification levels. It will be widely available to any organization in DoD."
Article continues below advertisement
The department aims to use cloud services to transform the way it "captures, processes, understands, and harness its data to deliver advanced capabilities, enable real-time decision making, and enable joint force operations." It wants a single cloud service provider and an ordering period of up to ten years.
Where's the problem?
There have been allegations that the JEDI contract is biased toward Amazon (AMZN). Microsoft, Amazon, IBM, and Oracle initially bid for the contract. However, the Pentagon said that only Amazon and Microsoft were eligible. Oracle filed a lawsuit alleging a conflict of interest. It accused former Department of Defense official Deap Ubhi of a conflict of interest. Ubhi left the department two years ago and took a position at Amazon.
Article continues below advertisement
However, a federal judge ruled against Oracle earlier this month. Judge Eric Bruggink of the US Court of Federal Claims said, "Oracle concedes that it could not meet that criteria at the time of proposal submission; we conclude that it cannot demonstrate prejudice as a result of other possible errors in the procurement process." He added, "We conclude as well that the contracting officer's findings that an organizational conflict of interest does not exist and that individual conflicts of interest did not impact the procurement were not arbitrary, capricious, an abuse of discretion, or otherwise not in accordance with law."
Advantage Amazon?
The Department of Defense is expected to award the project next month. The battle is between Microsoft's Azure and Amazon's AWS (Amazon Web Services). However, AWS looks like the front-runner to win the project. AWS already has a ten-year deal with the CIA for cloud services. Winning a multibillion-dollar Department of Defense project has both financial and reputational advantages. After the court ruled against Oracle in its dispute of the JEDI contract, it looked like smooth sailing for Amazon.
Article continues below advertisement
Trump versus Amazon
President Trump's relationship with big tech companies has been far from smooth. He's targeted Amazon several times in the past. He's also been critical of the Jeff Bezos–owned Washington Post. Last year, he tweeted, "The Amazon Washington Post has gone crazy against me ever since they lost the Internet Tax Case in the U.S. Supreme Court two months ago." In another tweet, he said, "Is Fake News Washington Post being used as a lobbyist weapon against Congress to keep Politicians from looking into Amazon no-tax monopoly?"
So far, Trump hasn't had many weapons against big tech companies. However, developments over the last month have provided him with ample ammunition. While Trump has targeted Amazon about the JEDI contract, he's also talked about probing Alphabet over its ties to China. Trump and Congress have also lashed out at Facebook over Libra. Big tech companies, including Alphabet, Apple (AAPL), Facebook, and Amazon, testified this week about antitrust allegations. On Thursday, Raymond James upgraded Apple from "market perform" to "outperform."
Europe has also launched an antitrust probe against Amazon. Read Big Tech Is in Big Trouble in Europe and the US for more information.