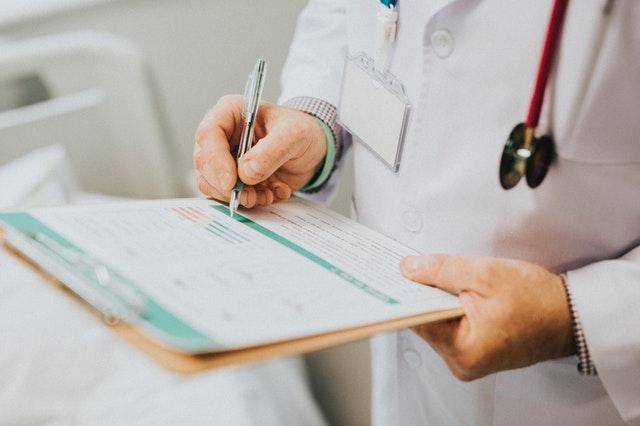 This Rebate Decision Saw Health Insurers Soar Yesterday
By Margaret Patrick

Jul. 12 2019, Published 9:39 a.m. ET
Rebate proposal withdrawn
On Thursday, the Trump administration announced the withdrawal of the proposal to abolish rebates paid to PBMs (pharmacy benefit manager) by drugmakers for a preferential formulary position in the Medicare Part D program.
The government had touted the elimination of rebates paid to middlemen as a key measure that would help reduce prescription drug prices. PBMs were to be paid a flat fee, and rebates were to be passed directly to customers at the point of sale.
However, the Congressional Budget Office predicted that the removal of rebates would increase federal spending by $177 billion from 2020 to 2029, with Medicare accounting for $170 billion and Medicaid accounting for $7.0 billion.
Article continues below advertisement
Health insurer stocks soared
Following the news, Cigna (CI) rose 9.24% and closed at $175.34 on Thursday. The stock rose as high as 15.74% and reached $185.77 in the trading session. Cigna is one of the biggest beneficiaries of the Trump administration's change in stance on rebates. It completed the acquisition of one of the biggest PBMs, Express Scripts, for $67.0 billion in December 2018. The rebate's elimination would have affected the overall deal's rationale. To learn more, read Cigna Expects Acquisition of Express Scripts by End of 2018.
UnitedHealth Group (UNH) was up 5.53% and closed at $261.16 on Thursday. The company is also significantly exposed to changes in rebates. OptumRx, its in-house PBM, accounted for ~29.52% of its revenue in the first quarter.
Humana (HUM) rose 4.58% on Thursday and closed at $280.19. In the first quarter, its in-house PBM, Humana Pharmacy Solutions, accounted for 32.49% of its total revenue.
Anthem (ANTM) rose 5.54% and closed at $303.88 on Thursday. On January 30, the company announced its plans to accelerate the launch of its PBM, IngenioRx, to the second quarter. The probable elimination of rebates to PBMs would have affected the company's target of generating $4.0 billion in cost savings.
On Thursday, Centene (CNC) rose 3.93% and closed at $53.22, while WellCare Health Plans rose 2.30% and closed at $286.76. In March 2018, Centene announced its partnership, which included investments as well as a customer relationship, with cloud-based PMB RxAdvance.
Drug manufacturers fell
While the proposal's withdrawal was good news for health insurers, pharmaceutical and biotech investors didn't take the news well. Most pharmaceutical companies, such as Pfizer, Merck, Teva Pharmaceutical, Bristol-Myers Squibb, Eli Lilly, AbbVie, Johnson & Johnson, Gilead Sciences, and Endo International, closed in the red yesterday.
With the option of eliminating rebates no longer on the table, investors fear that the Trump administration will explore other ways of controlling prescription drug prices that may have a detrimental impact on pharmaceutical companies' revenues and profitabilities.