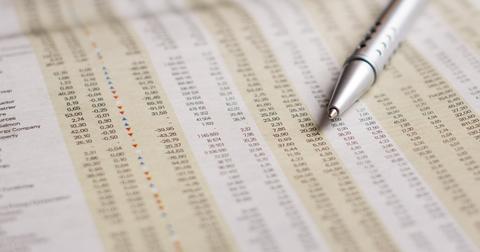 The XLU ETF's Indicators Last Week versus Top Utility Stocks
By Vineet Kulkarni

Updated
Moving averages
The Utilities Select Sector SPDR ETF (XLU) has continued to trade close to its peak recently. It closed at $59.63 at last week, almost 1% and 6% above its 50-day and 200-day simple moving averages. The fair premium to both support levels indicates strength. XLU's 50-day level has acted as a support level quite a few times over the last few weeks. These levels, around $59.0 and $56.1, could act as a support level for XLU in the short-to-medium term.
Article continues below advertisement
XLU's RSI (relative strength index) was 48 at last week's closing, indicating that it's neither overbought nor oversold. An RSI above 70 suggests that a stock or ETF is overbought while an RSI below 30 suggests that it's oversold. An RSI at either extreme indicates a probable reversal in a stock or ETF's direction.
So far, utility stocks have shown a slow but steady rally in 2019. XLU hit a new 52-week high of $61.4 on June 20. The ETF has rallied more than 20% since its 52-week low of ~17% in December.
NRG Energy
While many utility stocks are trading close to their respective peaks, NRG Energy (NRG) stock fell to an almost ten-month low last week. It's trading 4% and 10% below its 50-day and 200-day moving averages. The large discount to both these levels implies weakness in the stock.
Also, its 50-day level crossing below its 200-day level is a bearish signal. Technical analysts call this move a "death cross." NRG stock has fallen more than 20% since its 52-week high in April. Its RSI was 56 at last week's closing.
AES   
Competitive utility AES Corporation (AES) stock is also among the few exceptions in the utilities space. It has fallen more than 10% from its 52-week high in March. It's trading at par to its 50-day and 4% above its 200-day level at the moment. AES's RSI stood at 55.
Both NRG and AES were significantly beating broader utilities prior to their weakness in Q2. AES rose 25% in Q1 and fell ~10% in Q2 2019. NRG Energy rose 6% in Q1 while plunged 18% in Q2 2019.