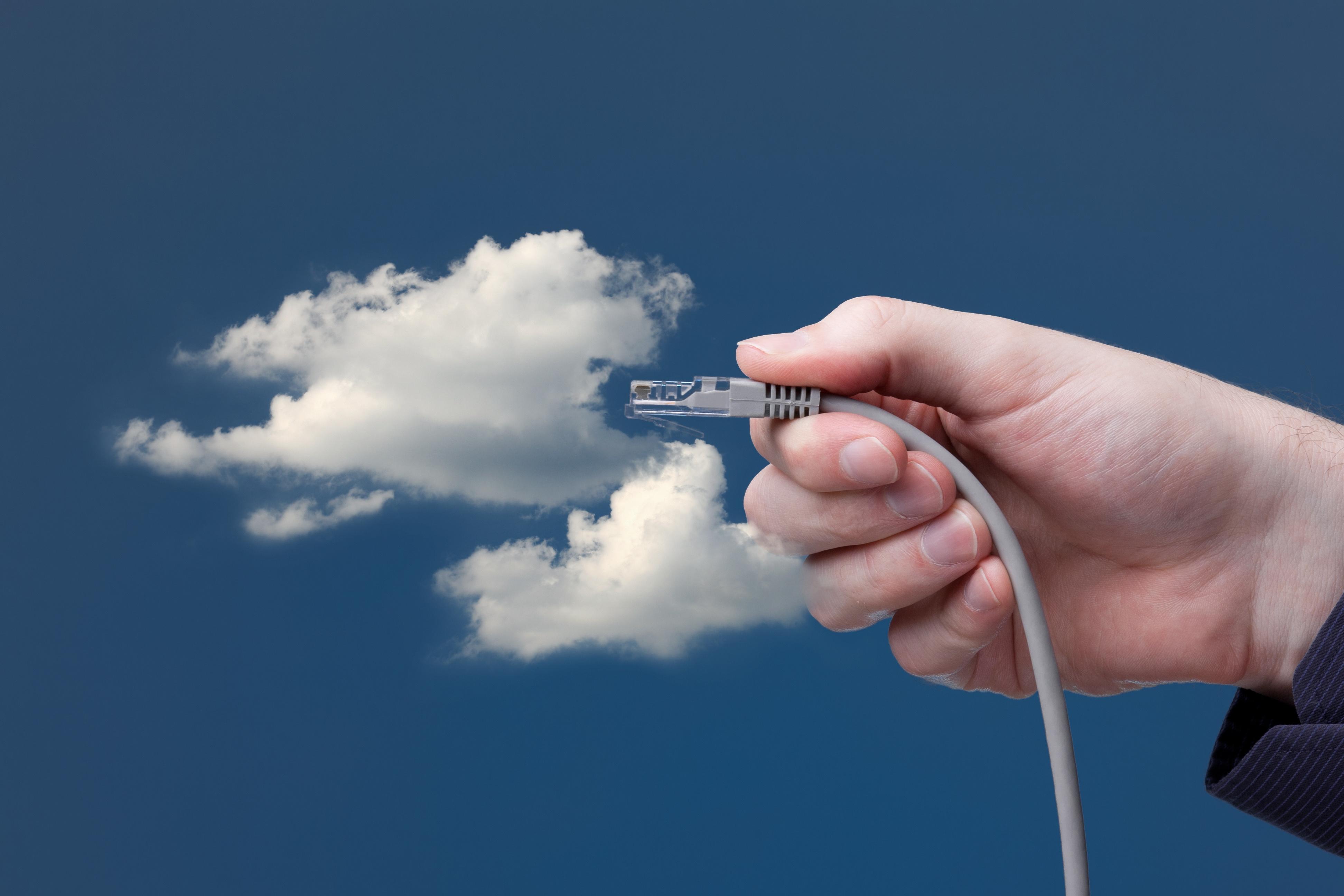 The Cloud Is Evolving with EdgeConneX and Rackspace
By EdgeConneX

Nov. 20 2020, Updated 3:09 p.m. ET
This sponsored content is produced by Market Realist in partnership with EdgeConneX. The cloud space is evolving as EdgeConneX announces a partnership with Rackspace.
Partnership Brings Hybrid Cloud Solution to the Enterprise with Localized, Multi-Cloud Capabilities via EdgeConneX Highly Proximate Edge Data Centers and Rackspace Managed Hosting and Cloud Offerings
Herndon, VA – July 23, 2019 — EdgeConneX, the pioneer in Edge Data Centers, today announces its partnership with Rackspace to deliver a powerful combination of enterprise cloud solutions and the global EdgeConneX data center platform. This partnership delivers Edge-based cloud solutions to enterprises worldwide and facilitates cloud migrations with options ranging from dedicated bare metal environments to variable hybrid cloud and multi-cloud solutions from best of breed providers, including Amazon Web Services, Microsoft Azure, OpenStack, VMware, Google Cloud Platform, Oracle, and more.
"Enterprises are running an increasing number of applications, across multiple locations, and those applications have become increasingly more complex and critical to their businesses' success," said Lisa McLin, Vice President of Channel Sales and Channel Chief at Rackspace.
Article continues below advertisement
"As part of the growing digital transformation trend, enterprise customers are asking for hybrid solutions delivered as a service and as close to their end-user customers as possible to ensure the best possible experience. As a premier edge data center provider with a longstanding philosophy of bringing the edge to its customers, partnering with EdgeConneX was a natural fit."
EdgeConneX and Rackspace customers can realize immediate benefits, including:
EdgeConneX Data Center Services: An established global platform of hyperlocal to hyperscale data center facilities in over 30 markets worldwide, connects Cloud Service Providers and enterprises with improved latency, performance and reliability
Multi-Cloud Scalability: Hybrid and Multi-Cloud solutions allow customers to optimize Cloud services, delivering flexibility and scalability as their business grows and evolves. In addition, Cloud connect solutions from Amazon Web Services, Megaport, Telia, PacketFabric, Comcast, and more, allow customers to utilize the best, fastest cloud service for any workload.
Private Cloud Services: Pay-As-You-Go Private Cloud services from Rackspace allow customers to run private clouds with a consumption and billing model similar to public cloud models.
Managed Hosting, Data and Applications: Rackspace offers managed services for leading databases, ecommerce, digital marketing and enterprise applications in the Oracle and SAP ecosystems.
24×7 Visibility and Enhanced Security: A powerful combination of tools like Rackspace Managed Security (RMS) and EdgeConneX EdgeOS, the next-generation Data Center Information Management (DCIM) platform, delivers added value for customers with industry-leading security services and web-based, self-service data center operations, monitoring, ticketing, and more.
Article continues below advertisement
"We are honored to partner with Rackspace combining our customer-centric philosophies to deliver integrated cloud solutions locally to businesses and tailored to each customer's unique requirements," said Phillip Marangella, chief marketing officer at EdgeConneX. "Our collaboration helps bring a faster, easier and more economical path to cloud migration for enterprises by bringing the cloud to the customer through local access to the most proximate, flexible, secure and scalable cloud solutions with the ability to support any deployment type from any cloud service provider yet optimized and managed by Rackspace."
Why investors should know about EdgeConneX
EdgeConneX was one of the early pioneers in Edge Data Centers. With a focus on a service provider customers' unique needs to deliver their services, EdgeConneX provides a full range of data center solutions worldwide. These solutions range from Hyperlocal to Hyperscale, from purpose-built to build-to-order. EdgeConneX works closely with its customers to offer choice in location, scale, and type of facility.
Delivering flexibility, connectivity, proximity, and value, EdgeConneX is a global leader in "any time, anywhere, any scale" data center services for a diverse portfolio of industries, including Content, Cloud, Networks, Gaming, Automotive, SaaS, IoT, HPC, Security, and more.
Article continues below advertisement
While the overall data center market is forecast to have healthy growth in the coming years, markets beyond the traditional top-20 data center markets globally are expected to see even faster growth. Service providers are looking to deploy their offerings closer to consumers, enterprises, and their own locations in order to decrease service delivery costs, reduce latency, improve performance, and enhance security.
How EdgeConneX creates value
EdgeConneX localizes data acquisition and control functions and stores high-bandwidth content and applications close to end users. A more elastic, flexible, and proximate Edge circumvents the distance, capacity constraints, multiple network hops, and centralized processing loads that define traditional Internet architecture.
Edge solutions are inserted into a network's logical end point, whether the public Internet or a private network. This approach creates a more distributed architecture for efficient distribution of content, cloud, or other applications. The process ensures the lowest-latency data delivery with improved quality of service and increased security while reducing backbone transport costs.
Article continues below advertisement
What's driving the need for the edge
"The Edge" can be defined as the lowest-latency point of demarcation between service delivery and consumption. Moreover, the Edge will change in size and location relative to the service being delivered and the devices being used. But the most important point is that it is defined by the customer as the size, location, latency, and economic sensitivities vary significantly for each service provider and each service offering.
Given the rapid surge in the volume, velocity, and variety of data, we will witness rapid growth of infrastructure being built at the Edge to support the speeds and feeds of all that data.
Just as exploding demand for OTT content and the mainstream adoption of the cloud pushed early-stage edge infrastructure, the coming years will see both hyperscale and hyperlocal form factors of the Edge expand globally in support of 5G wireless networks, AI and machine learning, immersive gaming, the Internet-of-things, augmented and virtual reality, and autonomous vehicles.
These new applications will require a more elastic, Edge-aware Internet architecture. Whether hyperlocal or hyperscale, the Edge is wherever the customer—or the customer's customers—needs it to be for successful business outcomes.
Article continues below advertisement
The cloud partnership between Rackspace and EdgeConneX
While enterprise cloud adoption continues to grow rapidly and become mainstream, a number of significant obstacles remain for enterprise deployments. These hurdles include concerns about security, latency, cost, expertise, and flexibility.
The EdgeConneX and Rackspace partnership is intended to solve for many of those impediments by helping organizations execute a successful cloud migration strategy tailored to their business's unique needs. Rackspace's years of experience designing and deploying solutions that identify optimal solutions from any cloud service provider—for any deployment, in any market—are essential.
Together, the two providers are helping bring the cloud to the enterprise, local to the Edge markets where these customers operate their business. This approach also helps ensure the performance of those applications, since "latency and availability" are often cited as the number-one reason workloads are take off the public cloud.
Article continues below advertisement
Providing secure, multi-cloud access solutions
Customers want the flexibility that hybrid cloud solutions bring, but they also want flexibility of choice for which cloud they can leverage for different workloads.
This is also where the EdgeConneX partnership with Rackspace and SDN-based cloud access solution providers like Megaport, Packetfabric, Telia, and CloudFoundry helps provide customers that flexibility and choice of cloud service providers. Rackspace can leverage these multi-cloud access solutions to determine the optimal cloud strategy and provider for each and every workload.
In select markets—like Portland, for example—EdgeConneX also offers native cloud on-ramp solutions directly from AWS via its Direct Connect product offering. These dedicated, direct cloud access solutions reduce latency and increase the security of cloud applications versus accessing the cloud via the public Internet. Cedexis did tests on access to both AWS and Azure from the EdgeConneX facilty in Portland and found the following performance improvements.
The next edge
The latest opportunity for EdgeConneX is cloud-enabled services like online gaming, artificial intelligence, augmented and virtual reality, the Internet-of-things, and autonomous vehicles.
These services need Edge data centers and cloud computing facilities close to their end users. This demand could require thousands of small data centers around the world that are interconnected with both Edge and Core facilities, creating an integrated and interwoven global data center platform. This new platform will help enable these services by helping re-architect the internet, removing the network bottlenecks being created by the traffic from all of these devices, applications, and workloads created and used at the Edge.
For more information about EdgeConneX and its leading Edge of network infrastructure solutions for expanding and improving access to data, content and communications anywhere, anytime, at any scale, visit edgeconnex.com or email info@edgeconnex.com.