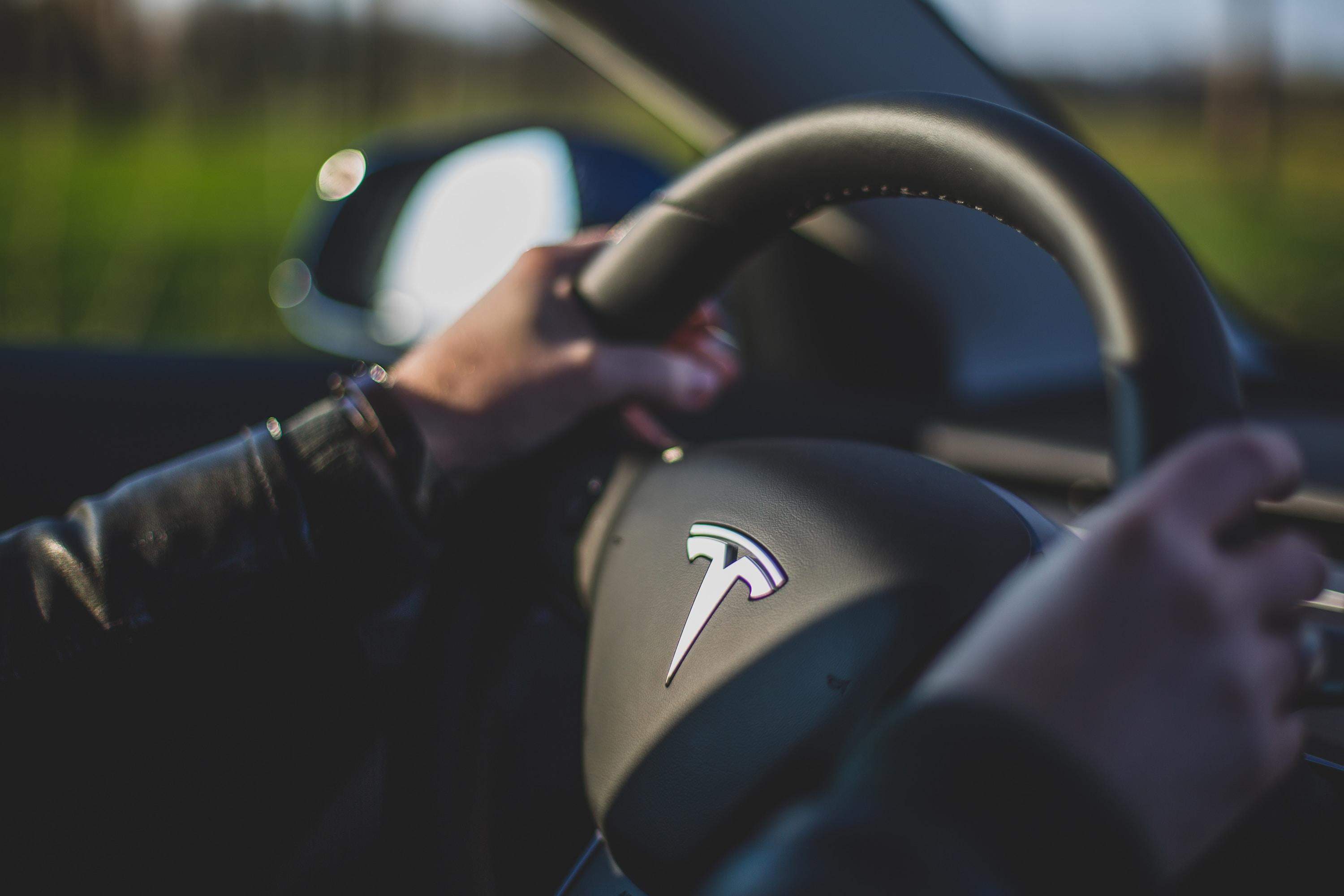 Tesla Cuts Car Prices: Why Bears' Arguments Don't Make Sense
By Jitendra Parashar

Jul. 16 2019, Updated 5:05 p.m. ET
Tesla Model 3 price cut
On Tuesday, Tesla (TSLA) cut the prices of its vehicles to standardize its global car line-up, according to Reuters. The company is no longer selling the standard range variants of its Model X and Model S premium cars. With the latest move, it's also aiming to make its vehicles more affordable for consumers. To bridge the price gap between its standard range and long-range variants of the Models S and X, the company has cut the prices for its long-range options of these car models. Let's take a closer look.
Article continues below advertisement
What are the updated prices Tesla cars in the US?
Here's a list of new prices for all variants of Tesla cars (excluding government incentives) according to Tesla's website:
Model 3 Rear-Wheel Drive Standard Range Plus: $38,990
Model 3 Dual-Motor All-Wheel Drive Long Range: $47,990
Model 3 Dual-Motor All-Wheel Drive Performance: $54,990
Model S Long Range: $79,990
Model S Performance: $99,990
Model X Long Range: $84,990
Model X Performance: $104,990
As of the time of this writing, for all variants of Tesla's Model 3, Model S, and Model X, the estimated delivery time was within two weeks of placing an order online. The Rear-Wheel Drive Standard Range Plus variant of the Model 3 comes with a partial premium interior. The other two Dual-Motor All-Wheel Drive variants come with premium interiors.
Model Y Rear-Wheel Drive Long Range: $48,000
Model Y Dual Motor All-Wheel Drive Long Range: $52,000
Model Y Dual Motor All-Wheel Drive Performance: $61,000
Tesla expects to start production of the Model Y in late 2020.
However, Tesla is expected to increase the price on its cars with full autonomous options by about $1,000 starting on August 16. Confirming this on Tuesday, CEO Elon Musk tweeted, "Cost of Tesla full self-driving option increasing by ~$1000 on August 16."
What is Tesla saying about the car price cut?
In a statement to Reuters, Tesla said the price cut was aimed at making the purchasing process simpler and streamlining "the number of trim packages offered" for Tesla cars. "We are also adjusting our pricing in order to continue to improve affordability for customers," the company added.
Tesla's move to discontinue selling the standard range variant of its Models S and X came into effect in the Chinese market on Tuesday. Now the prices of its China-made Model 3, Model S, and Model X in China start at 328,000, 776,900, and 790,900 Chinese yuan, respectively.
Article continues below advertisement
What does this mean for Tesla buyers and investors?
A price cut in the Tesla Model 3 base model is likely to help the company attract more customers. Its Model S sedan and Model X SUV are premium cars, and their target consumers aren't those with regular incomes. Consumers with high incomes who buy premium cars might not care about a minor difference in price after the discontinuation of the standard range variants of the Models S and X, especially when they're getting a better deal on the long-range variants.
We believe Tesla's recent move will have a positive impact on its overall demand. Stronger profit margins from the Models S and X might also help the company improve its overall Automotive segment profitability.
Tesla bears' arguments
Tesla bears don't seem to want to miss out on an opportunity to slam the company. Before the company released its record second-quarter delivery data, many analysts cut their price targets on its stock, citing demand concerns.
Evercore ISI analyst Arndt Ellinghorst downgraded Tesla stock to "underperform" on April 22. Ellinghorst justified the downgrade by citing concerns about declining demand, especially a "severe decline" in Models S and X demand. On June 20, Goldman Sachs analyst David Tamberrino cut his target on Tesla stock by 21% "on concerns about the sustainability of demand for the electric car maker's models," according to Reuters.
On Tuesday, Ellinghorst once again raised concerns about Tesla demand after it streamlined its global vehicle line-up and cut the price of the base variant of the Model 3.
Article continues below advertisement
Why these arguments don't make sense
Tesla released record car production and delivery data on July 2. In the second quarter, Tesla delivered 95,200 car units to its customers, up 133.5% YoY (year-over-year) and 51.1% sequentially. Read Tesla Rallies as Elon Musk Keeps His Promise of a Record Q2 to learn more.
In its second-quarter car deliveries report, Tesla said, "Orders generated during the quarter exceeded our deliveries, thus we are entering Q3 with an increase in our order backlog." This statement means Tesla isn't facing car demand problems right now. However, the bears continue to slam the company. They claim that these new orders include orders for the Model Y, which Tesla plans to start producing in 2020. It's important to note that even if the company included Model Y orders, they also reflect car buyers' continued interest in Tesla's electric cars.
Leaked emails between Jerome Guillen, Tesla's automotive president, and Tesla employees last week indicated that Tesla is planning to ramp up production to meet rising demand. Read Tesla's Leaked Email Is a Nightmare for Bears and Other Automakers to learn more.
We believe that Tesla's decision to cut the price of its base variant of Model 3 could be the result of improving manufacturing efficiencies. Tesla's record car production in the second quarter clearly reflects its ability to save on costs due to economies of scale. This efficiency could be one of the key reasons for its Model 3 price cut decision. Musk has also said on multiple occasions that Tesla aims to provide affordable electric cars to encourage the transition from gasoline cars to electric cars. If the company decides to pass on the benefits of improved manufacturing efficiencies to its customers, it's likely to be positive for its future growth and for electric car buyers.
Article continues below advertisement
Why it's worrisome for other automakers
The electric and hybrid car sales of other automakers, including General Motors (GM), Ford Motor Company (F), Honda Motor Company (HMC), and Toyota Motor (TM), accounted for just a fraction of Tesla's car sales year-to-date.
Tesla sold about 67,650 Model 3 in the US in the first half of the year. GM's electric car sales and Ford's, Honda's, and Toyota's electric hybrid car sales were well under 10,000 units.
Chinese electric carmaker NIO (NIO) delivered only 7,542 car units in its home market in the first half. China is the only market in which NIO currently sells its cars.
At a time when other car companies are struggling to develop affordable electric cars, Tesla is able to reduce the price of its cars. The rising popularity of Tesla's cars is helping it quickly expand its market share. It won't be easy for other auto companies to nab this huge market share from Tesla in the space.
At 1:55 PM ET on Tuesday, Tesla stock was down 0.7% on the day. The Nasdaq Composite Index was down 0.5%. At the same time, GM, NIO, and HMC were down 0.3%, 2.9%, and 1.6%, respectively. In contrast, Ford and Toyota were up 0.1% and 0.6%, respectively.