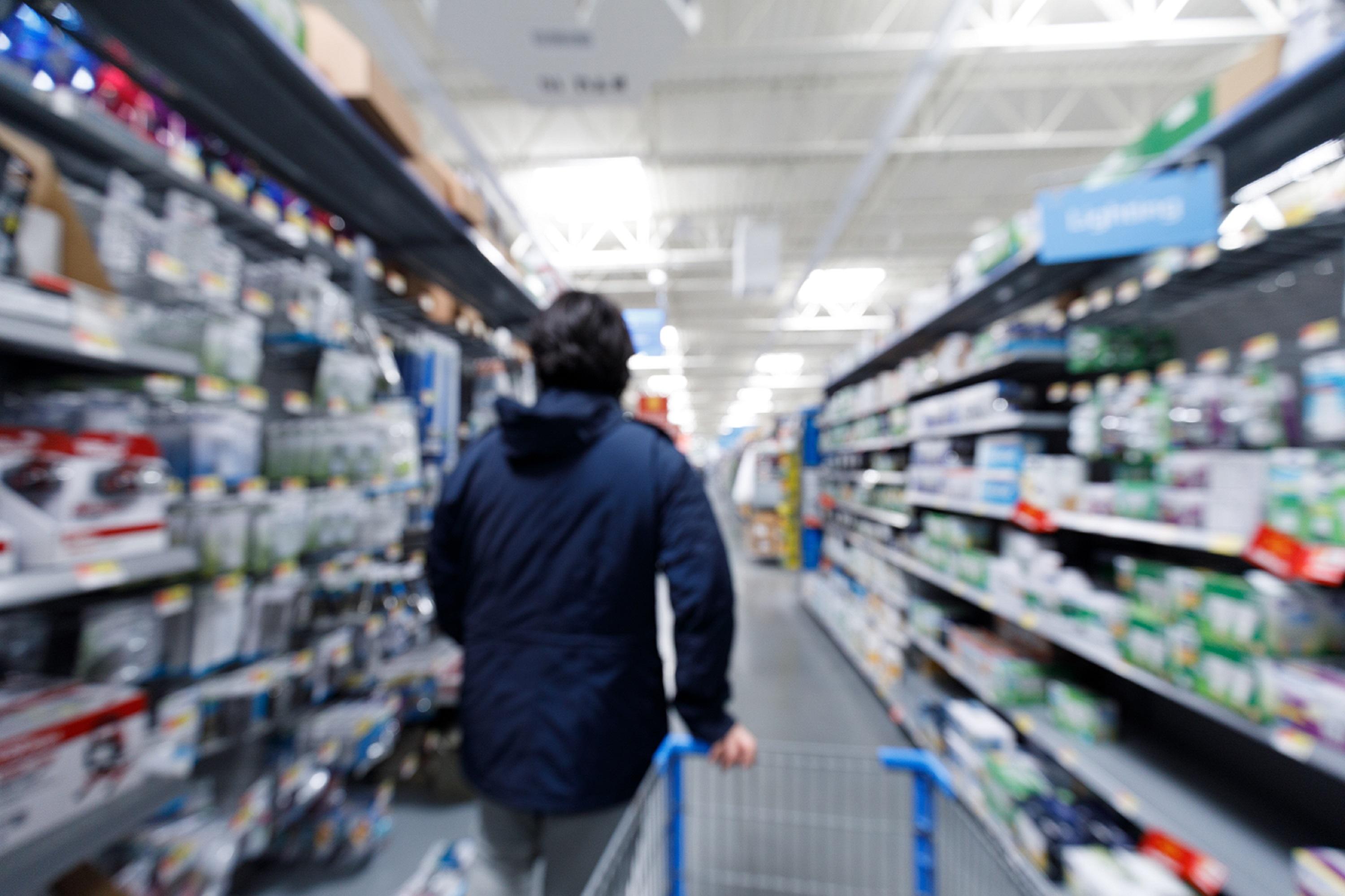 Target, Walmart, Costco Thrive in Amazon Era
By Amit Singh

Jul. 26 2019, Published 10:57 a.m. ET
Target, Walmart, and Costco shares have reached new highs. Their continued investments are paying off.
They adapted to changing retail dynamics.
Target, Walmart, Costco continue to generate stellar comps growth despite Amazon's threat.
We've heard stories about a retail apocalypse at the hands of Amazon (AMZN). However, mass merchandisers continue to defend and grow their business. Target (TGT), Walmart (WMT), and Costco (COST) have continued to generate steady traffic. Their comps grew at a strong pace—the best growth in a decade.
Many retailers succumbed to increased competitive activity, including big names like Toys "R" Us and Sears. However, Walmart, Target, and Costco adapted to changing retail dynamics, which resulted in higher sales growth.
Article continues below advertisement
While Walmart and Target boosted their e-commerce platforms and expanded delivery services to match Amazon's offerings, Costco focused on value. Costco continues to produce industry-leading comps growth. We think that strong sales and earnings growth could allow the company to announce a special dividend.
Notably, US tax reforms boosted these companies. Lower taxes allowed retailers to invest in growth measures. The lower taxes eased the pressure on earnings.
Costco, Target, and Walmart stocks are scaling new highs. The stocks have risen 37.4%, 33.1%, and 20.5%, respectively, on a YTD basis. Recently, Goldman Sachs recommended a "buy" on Walmart, Target, and Costco stocks. Target stock is in its "conviction buy list."
We're impressed with these retailers' performances and their ability to defend their market share. Also, pressure on the margins will likely ease with a lower and better product mix. However, we're concerned about the companies' high valuations.
What's driving Walmart stock?
Walmart stock is gaining from continued comps growth in the US. Also, better-than-expected earnings in the past several quarters supported the stock. The comps in Walmart's US business have grown for 19 consecutive quarters. Meanwhile, the Walmex region (Mexico and Central America) has also reported stellar growth.
Walmart's expanded digital fulfillment options, bolt-on acquisitions, and the addition of new brands continue to drive the traffic. Price investments and omnichannel offerings drive the company's traffic and ticket size.
Walmart's e-commerce sales growth has been phenomenal. The company expanded its online grocery pickup services to more than 2,450 stores. Walmart expanded its grocery delivery services to about 1,000 stores. The company also added close to 2,000 new brands to its website since April 2018.
Article continues below advertisement
We expect expanded e-commerce offerings and value pricing to drive Walmart stock. However, slow EPS growth is a concern. Analysts expect Walmart's EPS to fall in fiscal 2020, which reflects margin headwinds and dilution from the Flipkart acquisition. The company's earnings will likely increase at a mid-single-digit rate in fiscal 2021.
Walmart stock trades at a forward PE ratio of 23.0x, which doesn't look attractive given the low earnings growth projection.
Costco's stellar comps
Costco continues to beat peers with its impressive comps growth. In the last 12 months, Costco's monthly comps rose 7% per month. The reported growth seems pretty good, especially amid heightened competition and uncertainty about the US-China trade deal.
Costco's industry-leading comps reflect steady traffic growth and a larger ticket size. Also, the company's membership base is strong, which is evident in its high renewal rates. Costco continues to expand its e-commerce offerings and focus on merchandise, which will likely drive its traffic and comps.
However, Costco trades at a forward PE ratio of 33.6x, which is significantly higher than its peers. We expect Costco to maintain the momentum in upcoming quarters. However, the company is up against tough comparisons, which could limit its growth.
An expected deceleration in the earnings growth rate and a high valuation could restrict the upside in Costco stock.
Target's digital investments 
Target's investments in e-commerce, store remodeling, and exclusive brand launches have been driving its comps. The company continues to generate strong traffic growth. On average, Target's comps increased about 5% in the last five quarters due to a 4.8% increase in its traffic.
We expect the delivery service expansion to continue to drive Target's traffic in the coming quarters. Meanwhile, store remodeling and an enhanced in-store experience could boost the company's comps. Also, lower per-unit digital fulfillment costs and the improved mix will likely cushion Target's margins.
Target's growth is similar to Costco with a lower valuation. Analysts expect double-digit EPS growth for Target in 2019. Also, the company's bottom line will likely grow at a high-single-digit rate in fiscal 2020.
Target trades at a forward PE ratio of 14.6x, which well below Walmart and Costco.