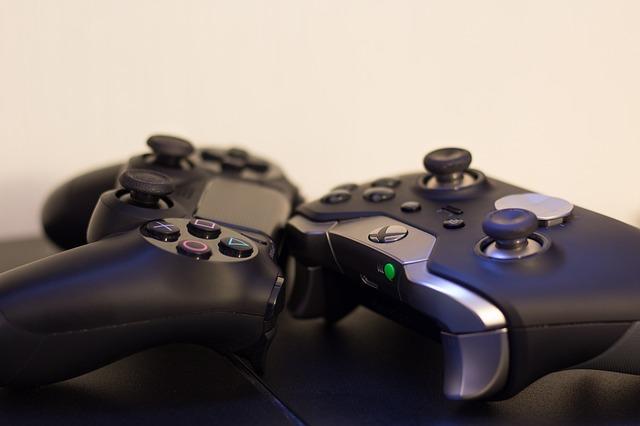 Take-Two Interactive Is Up 30.0% since We Dubbed It Undervalued
By Adam Rogers

Jul. 4 2019, Updated 11:55 p.m. ET
Stock returns
Shares of gaming company Take-Two Interactive (TTWO) have made a stellar comeback in 2019. TTWO fell over 31.0% between January 2018 and February 2019. In April this year, we identified TTWO as being undervalued, and the stock has risen an impressive 30.0% in the two and a half months since then. It now has a year-to-date return of 14.7%.
Its gaming peers Activision Blizzard (ATVI) and Electronic Arts (EA) have generated returns of 5.3% and 24.3%, respectively, in 2019. These gaming stocks were negatively affected in the last six months of 2018 as investors remained concerned about competition from popular games such as Fortnite and PlayerUnknown's Battlegrounds.
Article continues below advertisement
Strong gaming portfolio
It was just a matter of time before TTWO made a comeback. The stock was pummeled and lost almost 40.0% of its value between October 2018 and February 2019. The massive pullback seemed like an overreaction.
TTWO has three blockbuster gaming titles to drive revenue and increase user engagement. Its flagship games include Grand Theft Auto (or GTA), NBA 2K, and Red Dead Redemption. These franchises account for a major portion of its sales, with GTA V selling over 100 million copies to date. Though it was released in 2013, it's still popular among gamers. Red Dead Redemption 2 has sold over 24 million units worldwide since its release in October 2018.
Is TTWO riskier than its gaming peers?
Investors might view Take-Two as a relatively risky stock due to its lower revenue and player base. While TTWO saw sales of $2.0 billion in fiscal 2019 (which ended in March), ATVI reported sales of $7.26 billion, and EA's sales totaled $4.78 billion in its latest fiscal year. Activision has the most billion-dollar franchises and a stellar record in gaming.
Activision has ~345 million monthly active users, while EA has ~500 million. TTWO has reported just 90 million unique player accounts for GTA and Red Dead Redemption. However, while ATVI and EA are struggling to maintain user engagement, Take-Two's metrics for GTA V have improved.
Article continues below advertisement
Instead of expanding its gaming genres, Take-Two has focused on doing small things right. This strategy is what Activision Blizzard is also aiming for right now. It believes that prioritizing existing franchises and player communities will drive its long-term sales. The company wants to do a few things well instead of unnecessarily expanding into unknown territory. While Activision Blizzard will continue to invest in the development of new franchises, its primary focus will be on improving and innovating its existing ones.
While some might say TTWO isn't taking risks and will be hugely affected if any of its popular franchises tank, it's been known to deliver consistent hits over the years. GTA is one of the best-selling games of all time, and Red Dead is on the same path.
Expanding its bottom line
Analysts expect Take-Two Interactive to grow its earnings at an annual rate of 16.3% in the next five years. In comparison, they expect EA and ATVI to grow their earnings 9.2% and 5.9%, respectively, in the next five years. Take-Two's operating profit is expected to grow 3x from $300 million in 2017 to $854 million in 2022.
TTWO has made a strong comeback since April. The company has an impressive pipeline of games and estimated net bookings of between $2.5 billion and $2.6 billion in fiscal 2020. The global gaming market will soon touch $150.0 billion in revenue, and this growth will drive sales of TTWO and its peers.
GTA VI is expected to launch next year and will be among the most anticipated games of 2020. If the new GTA is a hit—and it probably will be—TTWO stock should spike significantly.