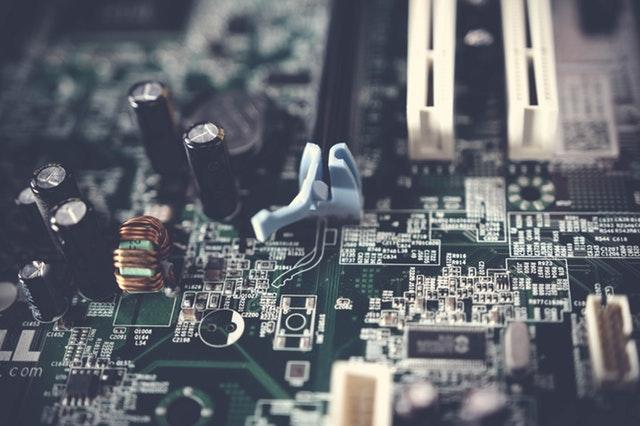 Symantec Stock Jumped, Broadcom Plunged on Buyout Offer
By Sophia Nicholson

Jul. 4 2019, Updated 2:39 p.m. ET
Broadcom to acquire Symantec
Yesterday, Broadcom (AVGO) stock plunged 3.5% and closed at $284.89 after the semiconductor giant announced its intention to purchase cybersecurity company Symantec (SYMC). According to a Bloomberg report, chip maker Broadcom is currently in advanced talks to acquire the software company, which is grappling with regulatory issues and has been seeing major management reshuffling in the last year.
Symantec stock surged more than 13% on Wednesday after receiving the buyout offer and ended the day up at $25.10. Symantec's market cap stood at $15.5 billion, while Broadcom's market cap was $113.4 billion on the day.
Article continues below advertisement
Though Broadcom hasn't disclosed the deal's details, it could announce a formal deal to buy Symantec for ~$16 billion in the coming days, according to a report from Bloomberg. Harsh Kumar of Piper Jaffray mentioned in a note to investors, "Symantec would make a perfect fit for the Broadcom portfolio." On the other hand, technology analyst Anand Srinivasan believes that California-based Broadcom will need to maintain Symantec sales while aggressively cutting costs to boost its margins.
Broadcom intends to diversify
According to Reuters, Broadcom's acquisition of Symantec is a diversification move, probably due to uncertainty in the semiconductor sector and a choppy demand environment for chips amid US-China trade war concerns. Broadcom is seeing soft revenue growth and is expected to remain under pressure in fiscal 2019. During the second quarter of fiscal 2019, Broadcom announced a cut in its revenue guidance for fiscal 2019 (which ends in October) by $2 billion to $22.5 billion. Broadcom's wireless chip business is also expected to remain soft due to weak smartphone demand and an uncertain chip demand environment. Broadcom supplies wireless chips to smartphone makers such as Apple and Samsung.
Article continues below advertisement
The company's semiconductor solutions business has been sluggish, which has been pressuring its revenue. Broadcom's revenue fell 4.7% sequentially in the second quarter after three consecutive quarters of revenue growth. The ban on US companies' trade relations with Huawei has further pressured Broadcom, as the company generates significant sales from the Chinese company. Last year, Broadcom earned ~$900 million in sales (or 4% of its overall sales) from Huawei.
Like Broadcom, many chip makers, including Intel (INTC), Qualcomm (QCOM), Xilinx, Micron Technology, and Western Digital, also have trade relations with Huawei. Semiconductor stocks Marvell Technology, Advanced Micro Devices, and NVIDIA were also affected by the Huawei ban. US suppliers NeoPhotonics, Qorvo, and Skyworks Solutions also depend on Huawei for revenue.
Article continues below advertisement
Symantec's challenges
Though Broadcom sees a lot of potential in Symantec, the antivirus software maker has been grappling with weak revenue growth and declining margins amid the departures of key management executives.
Symantec expects its profits to remain weak in the first quarter of fiscal 2020, as it reported in line earnings and lower-than-expected revenue in its fiscal 2019 fourth-quarter results on May 9. Symantec's revenue fell 3.2% YoY (year-over-year) in the quarter, while its earnings fell in the double digits YoY due to massive spending in the enterprise security business related to investments in the cloud business. Symantec's loss of small and medium business opportunities added to its weakness in the quarter.
Symantec expects its fiscal 2020 first-quarter operating margin to be in the range of 25%–27%, down from its fourth-quarter margin of 29%. The company expects increased costs in the enterprise security business to continue to hurt its margins in the first quarter. Symantec expects adjusted EPS in the range of $0.30–$0.40 compared to last year's EPS of $0.34.
Symantec's CEO stepped down during the fourth quarter following the departure of CFO Nicholas Noviello in the third quarter.
Symantec has been dealing with waning consumer interest in antivirus programs and even had to face an internal investigation last year over its accounting practices.
Article continues below advertisement
Broadcom to help boost Symantec's margins
According to a Bloomberg report, Broadcom's acquisition of Symantec could help the latter increase its profits and improve its margins by cutting costs. Piper Jaffray believes the Symantec acquisition would add nearly $1.8 billion to Broadcom's annual net income.
Further, the acquisition will allow Broadcom to expand in the data-level protection market, as Symantec has been increasingly spending in the cloud business and providing data-level protection to its customers owing to the growing concerns related to cloud security and data breaches. Symantec aims to address the security and compliance issues related to enterprises' transitions to the cloud via its Integrated Cyber Defense Platform with a suite of infrastructure-as-a-service, platform-as-a-service, and software-as-a-service technologies.
Broadcom's back-to-back acquisitions
The deal with Symantec would be Broadcom's second-biggest acquisition in the software space after its purchase of software company CA Technologies last year. Broadcom had also intended to acquire rival chip maker Qualcomm for $117 billion, but the deal was terminated after US President Trump blocked it on national security grounds in March 2018. Broadcom initiated a $12 billion share buyback plan in April to compensate shareholders for its failed Qualcomm merger.
A similar deal was made by chip maker Intel when it acquired California-based McAfee in 2011 for ~$7.7 billion but later sold 51% of its stake in McAfee to investment company TPG in 2018.
Article continues below advertisement
Broadcom's high debt levels
Broadcom's acquisition of Symantec for ~$16 billion could hurt its balance sheet. At the end of the second quarter of fiscal 2019, the company's cash flow from operations was $2.67 billion, higher than $2.31 billion in the previous year's quarter. Its free cash flow from operations was $2.5 billion in the second quarter, higher than $2.1 billion in the same quarter of the previous year. Broadcom expects to grow its free cash flow at a double-digit rate in fiscal 2019.
The company has been burdened with high levels of debt since its CA Technologies acquisition. Currently, its long-term debt stands at $37.6 billion, while it has cash reserves of only $5.3 billion. Broadcom will need to raise its debt levels to fund the Symantec acquisition, or it could have to stop repurchasing shares until it reduces its debt burden. In fiscal 2018, the company repurchased $7.26 billion worth of shares, and it remains committed to completing its buyback program worth $8 billion shares in fiscal 2019. Apart from share buybacks, Broadcom also has plans to spend over $4 billion on dividends in fiscal 2019 to maintain its current dividend of $2.65 per share. During the second quarter, Broadcom spent $1.3 million on share buybacks and $1.1 million on dividends.
Analysts' ratings and projected growth rates
Of the 36 analysts covering Broadcom, 24 have rated the stock as a "buy," while 11 have rated it as a "hold." No analysts have given the stock "sell" ratings. Analysts have set a target price of $303.21 on the stock, indicating a potential upside of 6.4% to its closing price of $284.89 on Wednesday.
Broadcom's near-term sales and profits are projected to see increased growth. Broadcom stock is currently trading at 13.3x its fiscal 2019 estimated EPS of $21.37 and 12.00x its fiscal 2020 estimated EPS of $23.73 based on its projected growth rates of ~6.6% and ~8.2%, respectively, in those periods. Broadcom's revenues are also expected to rise 8.6% and 4.9%, respectively, in fiscals 2019 and 2020.