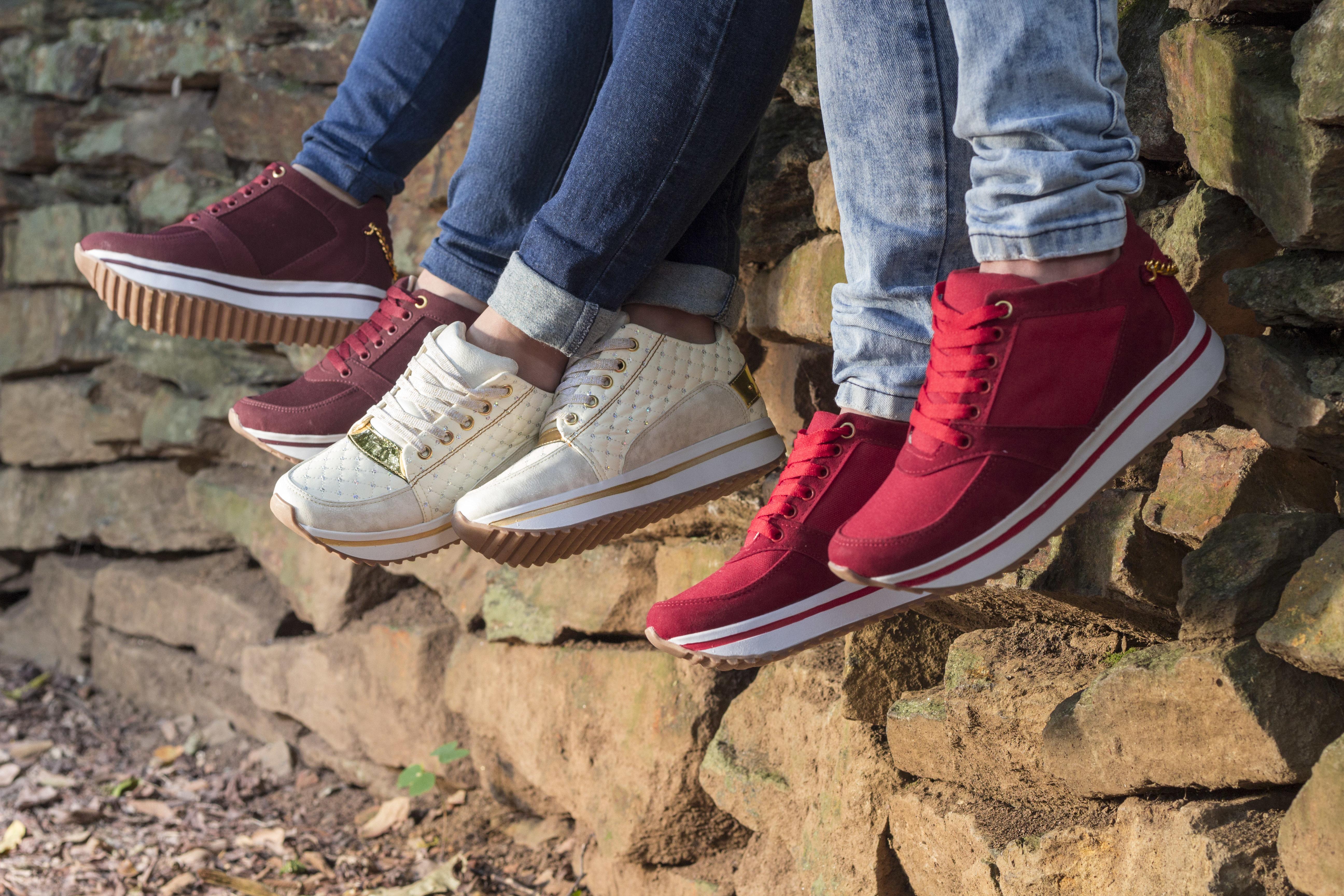 What Drove Skechers' Stellar Q2 Results?
By Sirisha Bhogaraju

Jul. 22 2019, Published 7:47 a.m. ET
Skechers reports upbeat Q2 results
Skechers (SKX) announced better-than-expected results for the second quarter after financial markets closed on July 18. The footwear maker's stock was up 12% on July 19. Skechers generated sales of $1.26 billion in the second quarter, surpassing analysts' expectation of $1.22 billion.
The second-quarter sales grew 10.9% on a year-over-year basis driven by continued strength in the international business and the direct-to-consumer business. The company's sales growth was 13.7%, excluding the impact of currency headwinds. Skechers' international business grew 19.8% and outperformed the 1.5% rise in the domestic business. International business accounted for 55.7% of the overall second-quarter sales.
The company's international business experienced the strongest gains in India, the Middle East, and China. The conversion of Mexico's business to a joint venture boosted the top line further.
The second-quarter adjusted EPS grew 36.1% to $0.49 and easily exceeded analysts' forecast of $0.34. Higher revenue and a lower average share count due to share repurchases helped in driving the second-quarter EPS growth. Including the impact of one-time items, the company's reported EPS grew 69%.
Article continues below advertisement
One drawback in the second quarter was the 100-basis-point contraction in the company's gross margin to 48.5%. The second-quarter gross margin was adversely impacted by the company's promotional efforts to clear seasonal merchandise in certain international markets. Operating margin improved to 8.8% in 2019's second quarter compared to 7.2% in 2018's second quarter.
How Skechers' segments fared 
Skechers' International Wholesale segment's sales grew 18.2% driven by a 13.4% rise in joint venture sales, an 18.5% increase in wholly owned subsidiary sales and a 30.7% increase in the distributor channel.
The Direct-to-Consumer segment sales rose 14.4% due to contribution from additional stores and same-store sales growth of 4.9%. The second quarter this year included 39 additional company-owned stores compared to the second quarter of 2018. e-Commerce sales grew 34.3% in the second quarter.
Article continues below advertisement
Weakness in Skechers' Domestic Wholesale business persisted as expected. The segment's sales declined 3.8% in the second quarter. However, this marked an improvement compared to the 10.9% decline in Domestic Wholesale business in the first quarter. Skechers expects its Domestic Wholesale business to be flat to slightly positive in the full-year 2019.
Outlook
Skechers expects the momentum in its business to continue in the second half of the year. For retailers, the second half is a crucial period as it includes the back-to-school and holiday seasons. The company expects its international and direct-to-consumer businesses growth at a mid-teen and high single-digit rate, respectively, in the remainder of the year.
The company forecasted its third-quarter sales in the range of $1.325 billion to $1.35 billion compared to $1.18 billion in 2018's third quarter. Third-quarter EPS are expected in the range of $0.65 to $0.70 compared to $0.58 in the third quarter of 2018.
Analysts' reaction
Following Skechers' impressive second-quarter results and strong outlook, Wedbush upgraded its rating to "outperform" from "neutral." Wedbush also raised its price target for Skechers stock to $46 from $31. Other analysts who raised their price estimate for Skechers included:
Cowen and Company: $40 from $32
Susquehanna: $42 from $37
Riley: $44 from $38
Stifel: $44 from $35
UBS: $50 from $38
Skechers stock had risen 70.4% on a year-to-date basis as of July 19 compared to the 18.7% rise in the S&P 500 Index. As of July 19, the 12-month average price target for Skechers stock was $42.80, which implies further upside potential of about 10%.