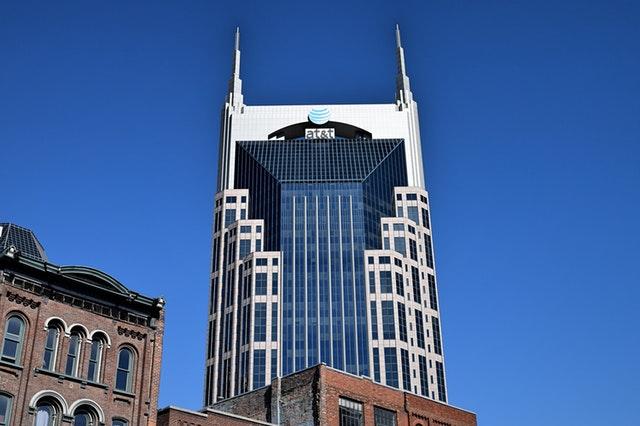 Should AT&T Sell Its Regional Sports Networks to Offload Debt?
By Sophia Nicholson

Jul. 8 2019, Updated 10:56 a.m. ET
AT&T might sell its regional sports networks
US mobile carrier AT&T (T) is planning to sell its four RSNs (regional sports network) to lower its debt levels, according to Bloomberg. However, the company has made no official announcement.
AT&T's SportsNet group comprises four regional sports networks: AT&T SportsNet Pittsburgh, AT&T SportsNet Rocky Mountain (serving Utah, Nevada, and Colorado), AT&T SportsNet Southwest (serving parts of Texas and Louisiana), and Root Sports Northwest (serving Alaska, Washington, and Oregon). These sports networks also have the rights to air games from teams such as the Houston Rockets and the Seattle Mariners.
Article continues below advertisement
Only AT&T's SportsNet Southwest sports network has added support for fuboTV to become cord-cutting friendly. The remaining networks haven't signed deals to become available on live-TV streaming services such as Sling TV, according to sources. The sell-off of these networks could open the doors for the networks to become available on live streaming services such as Hulu, PlayStation Vue, and YouTube TV.
Sales proceeds
AT&T is reportedly hoping to get ~$1 billion for the four RSNs, and Sinclair Broadcast Group (SBGI) could buy them, as it's been buying a lot of RSNs. Recently, Sinclair paid close to $9.6 billion for 21 Fox RSNs from the Walt Disney Company (DIS). The addition of 21 RSNs boosted Sinclair's extensive portfolio of RSNs in the US. The deal could also give Sinclair exclusive rights to 42 professional teams across Major League Baseball, the NBA, and the NHL, though the deal is still awaiting approval from the Department of Justice and the FCC.
Article continues below advertisement
Disney had to sell Fox's sports networks to fulfill US regulators' condition that it divest Fox's media and entertainment assets, including its 22 RSNs. Regulators were concerned that the RSNs would give Disney too much control over the nation's sports programming. Disney already has a sports channel called ESPN. Disney completed its Fox acquisition in March.
AT&T's debt levels
AT&T had total debt of $176.5 billion at the end of 2018. This high debt was the result of the company's $85.4 billion acquisition of Time Warner in mid-June 2018. AT&T's CEO, Randall Stephenson, stated during the JPMorgan Global Technology, Media & Communications Conference in May that AT&T plans to reduce its leverage to the 2.5x range by 2019 and return to its historical level of 1.8x by 2022. The company reportedly aims to trim its liability by up to $8 billion by the end of 2019.
In the first quarter of 2019, AT&T had paid off ~$9.8 billion in long-term debt. It had a net debt balance of $168.9 billion at the end of March 31, 2019. AT&T recently sold its stake in Hulu and its offices in New York and procured $3.6 billion to reduce its debt.
In April, AT&T sold its 9.5% stake in online streaming service Hulu, valuing it at $15 billion. Hulu had repurchased AT&T's stake for $1.43 billion and then allocated it to Comcast (CMCSA) and Disney, the co-owners of Hulu. AT&T will continue to work with Hulu to deliver content over the platform.
21st Century Fox initially owned Hulu along with Disney, Comcast, and AT&T. Fox, Comcast, and Disney held 30% each, and AT&T held ~10%. The acquisition of the majority of Fox's assets, including its Hulu stake, gave Disney a 60% stake in Hulu. Further, Disney received full operational control over Hulu in May 2019 after AT&T sold its stake and Comcast agreed to sell Hulu content to Disney for five years. Comcast has an option to sell its 33% stake in Hulu to Disney in 2024 for at least $27.5 billion.