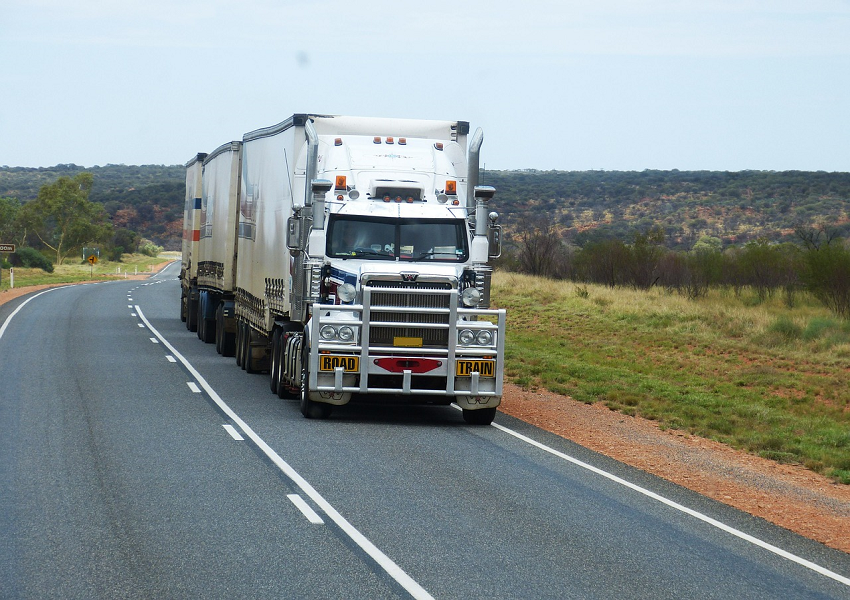 Q2 Earnings Were a Mixed Bag for J.B. Hunt
By Anirudha Bhagat

Jul. 16 2019, Updated 7:44 a.m. ET
Q2 earnings declined
J.B. Hunt Transport (JBHT) reported mixed Q2 earnings, as its revenues grew YoY, while earnings declined. The largest trucking company's Q2 earnings fell 10.2% YoY to $1.23 and missed analysts' estimate of $1.35. The company's dismal bottom-line performance was mainly due to sluggish revenue growth and increased operating expenses.
The company reported revenues of $2.26 billion, which was almost in line with Wall Street estimates. Quarterly revenues also marked YoY improvement of 5.7%. Nonetheless, JBHT's top-line growth rate was significantly lower than the high-double-digit increase it registered throughout the last fiscal year. Sluggish revenue growth during the quarter was mainly due to declining truckload and intermodal volumes partially offset by higher rates.
The second-quarter top-line performance points to a further business slowdown from the first-quarter level. Notably, in the first quarter, the company had reported 7.3% YoY growth.
Article continues below advertisement
Volume fell across all business segments
The company saw volume decline across all of its business segments. Revenues at the company's Intermodal segment inched down 1% YoY to $1.15 billion. The decline was due to an 8% fall in volumes, partially offset by a 7% rise in revenue per load. Increase in revenue per load was driven by higher fuel surcharge recoveries, customer rates, and favorable freight mix.
The dedicated contract services division's revenue grew 28% YoY to $680 million. Higher productivity and increased numbers of revenue-producing trucks mainly drove DCS revenues higher in the quarter. Productivity, which is measured as revenue per truck per week, grew 8%. Further, the company added 259 net new revenue-producing vehicles during the quarter. Over the last 12 months, it had added net additional 1,755 revenue-generating vehicles.
JBHT's Integrated Capacity Solutions segment revenue fell 4% YoY to $334 million. The decline was mainly due to a 7% decrease in volumes partially offset by a 4% improvement in revenue per load. The company registered higher contractual truckload volumes during the quarter. However, a 33% decline in less-than-truckload shipments and weak spot market activity more than offset the benefit.
The company's Truck business unit's revenues fell 2% YoY to $99.6 million. Excluding fuel surcharges, revenues were flat YoY due to a 1% increase in revenue per load and flat load counts. Revenue per load grew on a 4% increase in rates per loaded mile, and a 3% decline in miles carried. As of June 30, JBT had 1,879 tractors in operations compared with 1,976 last year.
Article continues below advertisement
Operating income fell
Despite an increase in revenues, the company's second-quarter operating income declined 10.1% YoY to $193.1. The YoY decline was due to a rise in insurance and claim costs, and higher rail purchase transportation costs. Higher driver wages, increased technology, and facility improvement costs also contributed to an increase in operating expenses. However, the benefits of increased revenue-producing trucks and higher customer rates somewhat offset the negative impact of the factors mentioned above.
Higher interest expenses also hurt the company's bottom-line results. JBHT's interest expenses soared approximately 50% YoY to $14.8 million during the second quarter.
JBHT's top peers are yet to report their second-quarter earnings results. Analysts project XPO Logistics to report second-quarter EPS of $1.04, depicting YoY growth of 6.6%. For Hub Group, analysts estimate earnings to grow 11.8% YoY to $0.74 per share. Wall Street's second-quarter earnings expectation for C.H. Robinson Worldwide is $1.22 per share, signifying 8.3% YoY growth.
JBHT stock has underperformed the broader market this year so far. The stock has lost 0.5% of its value YTD. On the contrary, the Dow Jones and the S&P 500 have gained 17.3% and 20.2%, respectively. JBHT stock has also underperformed the iShares Transportation Average ETF, which has risen 15.5%. About 54% of the ETF's portfolio constitutes ground freight and logistics stocks.