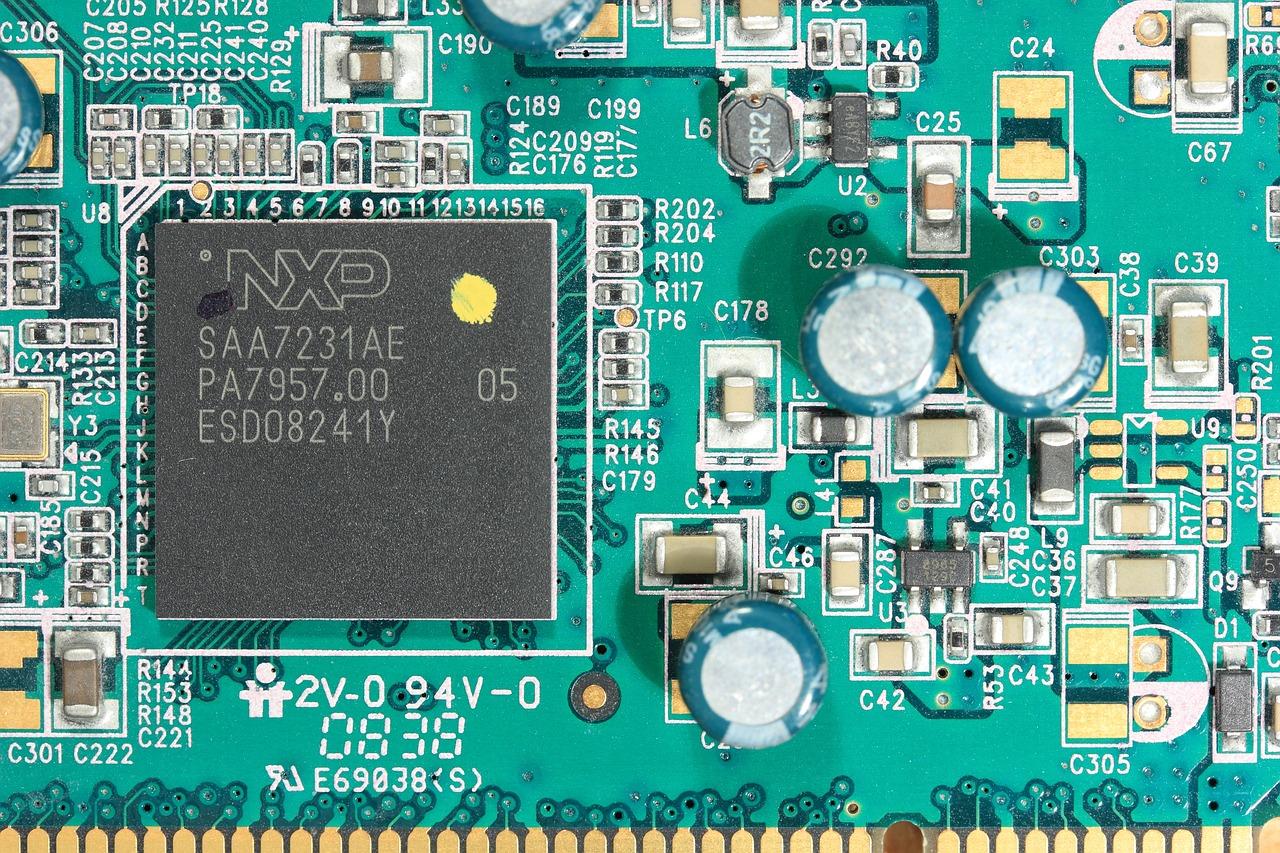 NXP Falls 2.5% on Weak Earnings Guidance
By Puja Tayal

Jul. 30 2019, Published 2:52 p.m. ET
This week's first semiconductor earnings were those of Netherlands-based NXP Semiconductors (NXPI). Today, NXP released its second-quarter earnings results, which beat analysts' estimates. However, its third-quarter guidance missed analysts' estimates. NXP fell 2.4% at the start of today's trading session because of its disappointing guidance. German rival Infineon also fell 3.6% today.
NXP supplies microprocessors, connectivity, and security solutions to automotive, industrial, and IoT (Internet-of-Things), mobile, and communications infrastructure clients. In May, the company expanded its connectivity solutions by agreeing to acquire Marvell's (MRVL) wireless connectivity portfolio of Wi-Fi and Bluetooth technology. The deal is valued at $1.76 billion and is expected to be completed by the first quarter of 2020. The acquisition will add $300 million to NXP's annual revenue.
Article continues below advertisement
At present, NXP is the world's largest automotive chip supplier. However, Germany's Infineon Technologies is looking to overtake NXP in the automotive space by acquiring the latter's rival Cypress Semiconductor (CY). Last week, Cypress's revenue fell 7.4% YoY (year-over-year) for the second quarter. Its revenue fell as a 6% decline in IoT revenue offset a 5% rise in automotive revenue. However, things were different for NXP.
NXP's second-quarter earnings highlights
In the second quarter, NXP's revenue fell 3.2% YoY but rose 6% sequentially to $2.22 billion, beating analysts' estimate of $2.20 billion. The YoY fall was driven by 10% and 14% falls in the Automotive and Industrial & IoT segments. These two segments contributed a combined 67% to the company's revenue. These sharp declines were partially offset by 25% and 19% YoY growth in the Mobile and Communications Infrastructure segments, respectively. These two segments also drove sequential growth in its revenue.
Article continues below advertisement
Despite its revenue declines, NXP improved its non-GAAP (generally accepted accounting principles) profit margins through cost-cutting measures. Its non-GAAP gross margin expanded 50 basis points YoY to 53.3%, and its operating margin expanded 190 basis points to 28.9% in the second quarter. The company will continue to improve its profit margins through cost cutting. In the third quarter, it expects to improve its non-GAAP gross margin and operating margin to 53.7% and 29.7%, respectively.
NXP's exposure to Huawei
NXP has a diversified customer base of over 25,000. However, it earns roughly 10% of its revenue from a single auto customer and 5%–7% of its revenue from a single mobile customer. Our guess is that the mobile customer is Apple. According to data compiled by Bloomberg, NXP earns 1.6% of its revenue from Huawei. Although NXP is a Dutch company, it has operations in the US, which exposes it to the Huawei ban and the trade war. However, its small exposure to Huawei puts it in a far better position than its US counterparts Cypress Semiconductor and Texas Instruments (TXN).
The graph above shows that NXP's YoY revenue fall was lower than those of Texas Instruments and Cypress. Even its sequential revenue growth was better than the growth of its US counterparts.
In the third quarter, NXP expects its revenue to fall 8.4% YoY to $2.24 billion, missing analysts' estimate of $2.35 billion. This expected decline is slower than Texas Instruments' guidance of 9.8% YoY. Cypress didn't provide earnings guidance, as it's being acquired by Infineon.
A look at NXP's performance and financial health
At the end of the second quarter, NXP's cash reserves stood at $3 billion, and its long-term debt stood at $7.36 billion, which resulted in net debt of $4.36 billion. Its debt is 2.12x its adjusted EBITDA, which means it earns enough profit to repay its debt.
NXP is up 38.2% YTD (year-to-date). It's performed slightly better than the VanEck Vectors Semiconductor ETF (SMH) and TXN, which are up 36.8% and 35.4%, respectively, YTD. Cypress has risen 79% YTD, but this growth came from its acquisition by Infineon.
Amid trade war tensions, NXP is a safer bet than Texas Instruments because of its limited exposure to Huawei and tariffs.