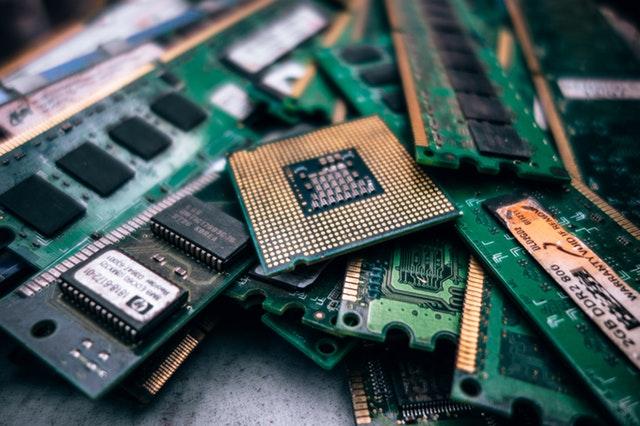 NVIDIA and AMD Play the GPU Game: Who Will Win?
By Puja Tayal

Jul. 8 2019, Published 10:26 a.m. ET
The midrange GPU segment is heating up
This July, the gaming world will see a GPU (graphics processing unit) war between the only two discrete GPU giants, NVIDIA (NVDA) and Advanced Micro Devices (AMD), as they fight for the spotlight. At E3 on June 10, AMD announced that July 7 would mark an important date in its history, as it would launch the industry's first 7 nm (nanometer) gaming CPUs (central processing unit) and GPUs. It said the 7 nm Navi GPU would give it a price and performance advantage over NVIDIA's midrange RTX 2070 GPU. The above announcement sent AMD stock to a 13-year high.
Article continues below advertisement
Less than a month later, on July 2, NVIDIA announced an upgraded "Super" version of its Turing-based RTX GPU line-up, which provides an average 15% performance improvement over the standard version for the same price. This new Super line-up took the performance and price advantages away from AMD's Radeon RX 5700 Series.
It seems like AMD was prepared for this move. On July 5, just two days before its GPU launch, it reportedly cut the prices of its Radeon RX 5700 series by up to $50, nullifying the impact of NVIDIA's Super version.
AMD and NVIDIA exploit the four "P"s of marketing
In this GPU battle, both AMD and NVIDIA are leveraging the four "P"s of marketing—product, price, promotion, and place—devised by Philip Kotler, who is known as the father of modern marketing.
Article continues below advertisement
Price: AMD's last-minute price cuts take NVIDIA by surprise 
Back in June, AMD stated that its first Navi 10s would comprise two gaming GPUs—the Radeon RX 5700 and 5700 XT—and one 50th anniversary special edition. At that time, it priced these GPUs at $450, $380, and $500, respectively. However, a report by VideoCardz stated that AMD would reduce the price of its RX 5700 XT and anniversary version by $50 to $400 and $450, respectively, and that of its RX 5700 by $30 to $350. This rumor sent NVIDIA stock down 1.55% on July 5.
It isn't clear how these price cuts would affect those who preordered the Radeon GPUs. But one thing is certain: these price cuts will once again give AMD's RX 5700 Series GPUs a price and performance advantage even over NVIDIA's upcoming Super GPUs. Let's see how.
Product: AMD's Radeon RX 5700 Series versus NVIDIA's Super line-up
At E3, AMD stated that its Radeon RX 5700 XT beats NVIDIA's midrange RTX 2070 GPU in gaming performance for $50 less. However, AMD's GPU lacks the real-time ray tracing technology NVIDIA's RTX GPUs offer. Ray tracing has yet to be widely adopted, though, so this technology disadvantage will barely have any impact on the sales of RX 5700 GPUs.
To maintain its price and performance advantage, NVIDIA launched the Super versions of its RTX 2060, 2070, and 2080 GPUs. The above table shows that the last two GPUs have the same prices as their standard versions, whereas the RTX 2060 Super GPU is priced $50 above its standard version. A PCWorld review of the NVIDIA RTX 2060 Super showed that this GPU delivers a similar performance to the RTX 2070 for $100 less.
In response to NVIDIA's Super GPUs, AMD cut the price of its RX 5700 XT by $50. If we combine the above two performance reviews, we can conclude that AMD's RTX 5700 XT GPU will deliver a better performance than NVIDIA's RTX 2060 Super (except for ray tracing technology) at the same price of $399.
Article continues below advertisement
Place: AMD's and NVIDIA's cards hit the market in July
AMD's RX 5700 cards hit the market on July 7. NVIDIA's RTX 2060 Super and 2070 Super cards hit the market on July 9. The midrange GPU segment will be seeing strong competition in July. The ultimate winner in this price war will be gamers, who will get better performance for less.
NVIDIA strategically placed the launch of its midrange Super cards near AMD's 7 nm Navi cards to mitigate the impact of competition from the latter in the midrange segment. NVIDIA has set the launch date of its higher-end RTX 2080 Super card on July 23 and priced it at $699. The company has kept the launch of this card at a later date because it doesn't face competitive pressure from AMD's graphics cards in this segment. AMD's only high-end GPU, the Radeon VII (which is $699), matches the performance of NVIDIA's standard RTX 2080 GPU. NVIDIA's RTX 2080 Super card will offer a 15% performance boost for the same price, thereby offering better value for money.
Promotion: It's all about creating the hype and living it
AMD is known for creating hype around its upcoming products. Its 7 nm Navi GPU has been the talk of the rumor mill since last year. It teased its Navi GPU at Computex 2019 on May 27 and unveiled it at E3 on June 10.
NVIDIA teased its Super GPU line-up just before Computex and remained silent about it until July 2, building up excitement around what was in store. NVIDIA's Super teaser was a planned promotion to disrupt the debut of AMD's Navi and steal some limelight. It deliberately held on to its additional room for a performance boost to give it a chance to launch a refresh version to counter AMD. It could launch its new Super GPU line-up within just one to two months of the announcement.
However, it's not clear whether AMD's price cut was part of a planned promotion. Did AMD deliberately reveal higher prices and then cut them just two days before the launch to best NVIDIA?
The second half will determine who wins this GPU battle.