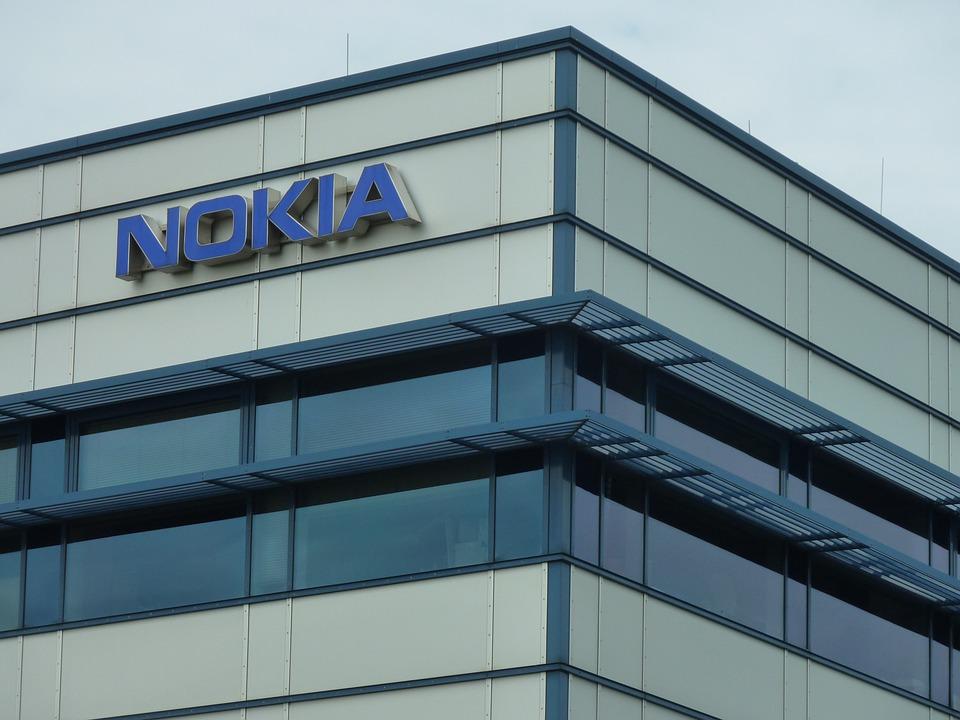 Nokia Careful Not to Upset Beijing as It Courts Huawei Customers
By Ruchi Gupta

Jul. 9 2019, Published 8:20 a.m. ET
Nokia isn't sure whether to celebrate or mourn Huawei's plight
It appears Nokia (NOK) isn't sure whether to celebrate or mourn the troubles facing Huawei, its competitor from China. Several Western countries, led by the United States, have banned Huawei technology from being used in building their 5G networks on the grounds that they pose a national security risk. The US is leading a campaign to have its allies around the world block Huawei from supplying equipment for their 5G networks on charges that Huawei could provide a backdoor for the Chinese government to spy on other countries through 5G networks.
Article continues below advertisement
The Trump administration has even gone as far as prohibiting American companies from selling certain technologies to Huawei in an apparent attempt to make life difficult for the Chinese company amid the trade dispute between the US and China. The restrictions that Huawei is facing in Western countries are expected to benefit its competitors such as Nokia and Ericsson (ERIC), which now have reduced competition in some markets. In the US, for instance, the 5G kits market is mostly left to Nokia and Ericsson to battle for 5G contracts because Huawei has been locked out. But Nokia is careful not to appear to be celebrating Huawei's plight. Last month, the company swiftly contradicted its senior executives who made remarks that suggested that Huawei's troubles are Nokia's opportunity.
In an interview with CNN Business, Tommi Uitto, Nokia's executive overseeing the company's mobile networks arm, said that Huawei's troubles have opened the door for Nokia to take market share from the competitor. "There are some countries that have banned Chinese competitors, and of course that creates an opportunity for us," Uitto was quoted as saying. In a separate interview with the BBC, Nokia's chief technology officer Marcus Weldon said that Huawei's equipment is not secure and could pose a risk if used to build 5G networks, echoing the same argument that the Trump administration has been using to sway American allies to cut off Huawei from their 5G networks. Australia is one of the countries that has banned or restricted the use of Huawei-made kits from being used in their 5G networks.
Article continues below advertisement
Nokia swiftly distanced itself from the remarks of Uitto and Weldon, saying that they do not reflect the official position of the company. Huawei currently dominates the market for mobile network equipment, and its troubles in the West threaten to weaken its hold on this market while Nokia and Ericsson as well as other vendors stand to gain. Huawei captured 30.9% of the share of the global mobile network equipment market in 2018, beating Ericsson at a 27% share and Nokia at a 21.9% share, according to IHS Markit estimates cited by Bloomberg.
Nokia careful not to upset Beijing as it hunts for 5G business in China
Nokia is pursuing 5G contracts from Chinese operators and so it would not want to appear to be celebrating Huawei's troubles lest it upset authorities and potential customers in the country. Nokia last month secured a key 5G contract with China Mobile (CHL), the China Daily newspaper reported. China Mobile is the top mobile operator in China with more than 930 million subscribers at the end of May. Nokia is also pursuing 5G business from China's other mobile operators including China Unicom (CHU) and China Telecom (CHA).
Article continues below advertisement
Nokia's head of Greater China Markus Borchert has warned that the company is not immune to the impact of the trade war playing out between the US and China, Reuters reported. The trade tensions between the US and China escalated in May with the Trump administration blacklisting Huawei and barring American companies from selling certain components and technologies to Chinese companies. As a result, Google (GOOGL) and Facebook (FB) decided to deny Huawei access to some of their software products, and American chip suppliers Qualcomm (QCOM) and Intel (INTC) have stopped selling certain components to Huawei.
In a blow to Huawei and a major victory for Nokia, Japanese mobile operator Softbank (SFTBF) has decided to procure equipment for its 5G network from Nokia and Ericsson. Huawei was Softbank's main supplier for the 4G network, and now it is being left out of the operator's 5G network. Softbank is the parent of Sprint (S), the American mobile operator that is seeking to combine with its competitor T-Mobile (TMUS) in a merger deal valued at more than $26 billion. Sprint and T-Mobile pledged to shun Huawei kits in their 5G network development if allowed to merge in an apparent attempt to appease American regulators that have problems with Huawei products. Softbank's decision to drop Huawei from its 5G project shows a company trying to not to undermine the deal its subsidiary is pursuing in America.
Article continues below advertisement
While Nokia is careful not to inflame anti-Huawei sentiments in the West because of the risk of retribution in China where it is pursuing 5G business opportunities, there have been reports about China using its state machinery to discredit Huawei's rivals such as Nokia and Ericsson. Last month, a report in British newspaper the Sunday Telegraph claimed that China was briefing the experts conducting security tests on 5G kits on the vulnerabilities in the kits made by Nokia and Ericsson. According to the report, China was pointing out to experts the security vulnerabilities discovered by its state-backed hackers with the goal of portraying 5G equipment from Huawei's Western competitors Nokia and Ericsson as less secure.
Nokia derives most of its revenue from selling network equipment. In the first quarter, for instance, Nokia's networks business brought in $4.4 billion in revenue, increasing 4.0% year-over-year and contributing almost 80% of the company's total revenue.
The burden of replacing Huawei in America
America's small operators that built their 4G networks using Huawei equipment have been forced to look elsewhere for 5G kits, which is because the Trump administration has prohibited the use of Huawei products in building the country's 5G networks. According to a report from Reuters, about a dozen small operators across rural America have held discussions with Nokia and Ericsson to replace their Huawei equipment to allow them to use their equipment in rolling out 5G networks.
Article continues below advertisement
While Nokia and Ericsson are excited about replacing Huawei in America, there is a catch: matching Huawei's pricing is a tall order, particularly when it comes to working with small operators on budget. The Reuters report cited above stated that America's small operators have been able to purchase telecom kits from Huawei at prices that are up to 50% cheaper than market rates, which shows that the small operators are used to steep discounts on equipment that Nokia or Ericsson may find difficult to match. Nokia and Ericsson have been taking loans to fund its 5G projects, suggesting the companies may have little wiggle room to accept extremely low prices like reducing the cost of their 5G kits by as much as 50%. Such steep discounts could result in a massive hit on the companies' bottom lines. Nokia made a loss of $496 million in the first quarter.
Aware of the burden of replacing Huawei equipment for America's small operators, Congress has proposed providing $700 million in subsidies to support them as they rip out Huawei and other unwanted kits from their networks. The subsidy has not been approved, so Nokia and Ericsson have not nailed down Huawei-replacement deals with America's rural operators.