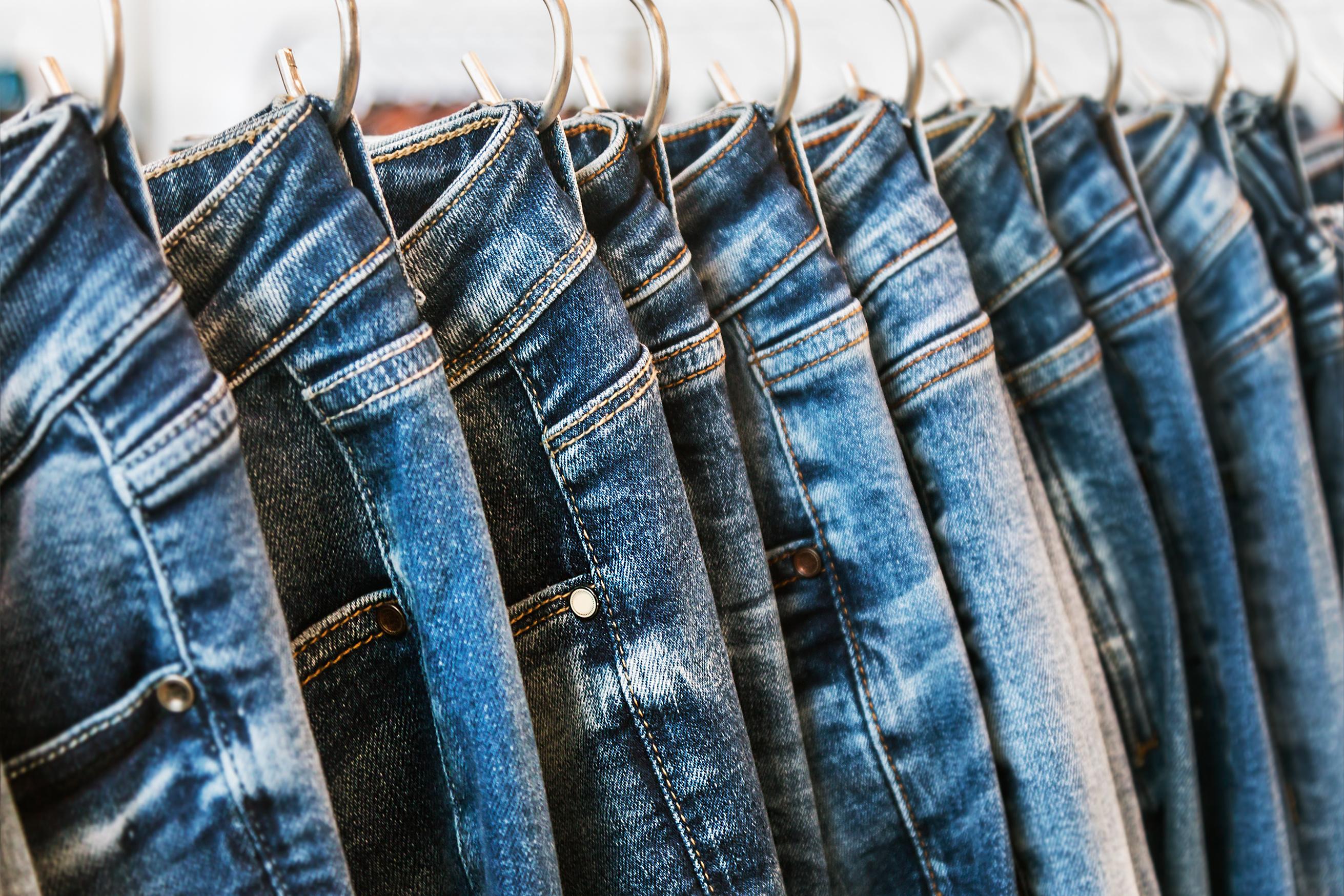 Levi Strauss Stock Got a Downgrade from Goldman Sachs
By Sirisha Bhogaraju

Jul. 18 2019, Updated 7:34 a.m. ET
Levi Strauss (LEVI) stock fell 4.6% on July 17 after Goldman Sachs downgraded it to "sell" from "neutral." Goldman Sachs cut its price target for Levi stock to $19 from $21.
In addition, Goldman Sachs downgraded peers PVH (PVH) and Ralph Lauren (RL) to "sell" from "neutral" with a price target of $82 and $103, respectively. The rating downgrade reflects concerns about Levi's higher valuation compared to its peers. As of July 16, Levi was trading at a 12-month forward PE of 17.8x. PVH and Ralph Lauren were trading at a forward PE of 8.8x and 14.9x, respectively.
Article continues below advertisement
Concerns about Levi Strauss stock
Goldman Sachs recognizes that Levi's strong brand name is driving growth in its direct-to-consumer channel and international business. However, the impact of headwinds in the US wholesale channel is a matter of concern. The investment firm is particularly cautious about apparel brands with heavy exposure to department stores. Department stores are struggling to attract customer traffic amid rising competition from online and discount retailers.
Why Q2 results failed to impress
Levi's rating downgrade follows its weak earnings report for the second quarter, which it declared after the financial markets closed on July 9. Levi's adjusted EPS of $0.17 exceeded analysts' estimate of $0.13 in the second quarter of fiscal 2019. However, the company's adjusted EPS declined 21% on a year-over-year basis.
Despite higher revenue, Levi's adjusted EPS fell due to adverse currency movements, higher advertising expenses, and investment in the direct-to-consumer business.
Levi's second-quarter revenue rose 5.4% to $1.31 billion, beating analysts' forecast of $1.30 billion. A 3.3% rise in Levi's Wholesale revenue to $811.7 million and 9% growth in the Direct-to-Consumer revenue to $501.3 million drove the top-line growth.
Levi is aggressively investing in the expansion of its Direct-to-Consumer business. This business includes company-operated retail stores and e-commerce sites.
Levi's Wholesale business includes sales through third-party retailers like department stores, specialty retailers, third-party e-commerce sites, and franchise locations.
Article continues below advertisement
Concerns about the US wholesale business
Though Levi's overall wholesale revenue grew in the second quarter, its US wholesale business generated lower sales. Retail bankruptcies, closure of several stores, and lower discounted sales to the off-price channel hit the company's domestic wholesale business. Amazon (AMZN) and other online players have eaten into the market share of several retailers, including department stores like Macy's (M) and JCPenney (JCP).
Both Macy's and JCPenney have closed several underperforming stores and enhanced their omnichannel capabilities to improve their performance. Goldman Sachs' concerns about Levi's wholesale business seem valid. Levi indicated in its second-quarter conference call that it expects weakness in the US wholesale business to continue in the remainder of the year. Levi feels that a weak department store environment and continued store closures could put pressure on its US wholesale business.
How analysts rate Levi stock
Following today's downgrade, Levi stock carries a "hold" rating from two analysts and a "sell" rating from one. Plus, five analysts have a "buy" recommendation for the denim maker. As of July 17, Levi stock was down 15.7% when compared to its IPO in March. The 12-month average price target for Levi stock of $24.67 indicates a potential upside of about 31% when compared to the closing stock price on July 17.
Levi expects its fiscal 2019 revenue growth at the high end of the mid-single-digits range. The company also expects improvement in its adjusted EBIT margin in the range of ten basis points in fiscal 2019. This outlook is on a constant currency basis.
Levi aims to continue to enhance its direct-to-consumer business to mitigate the effect of the weak domestic wholesale market. Levi plans to open about 100 company-operated stores in fiscal 2019.