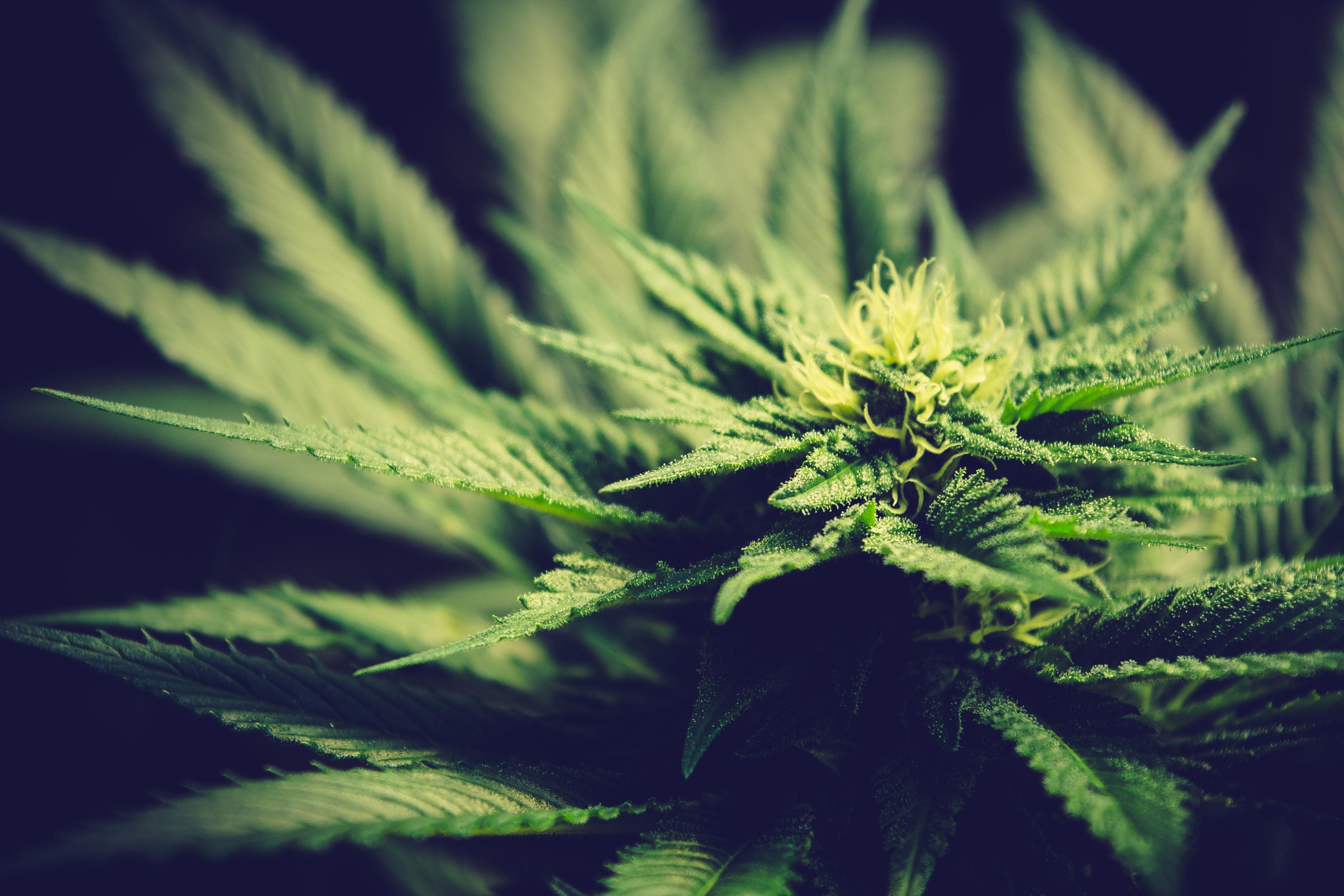 Investing in the Cannabis Industry
By Adam Jones

Jul. 17 2019, Updated 6:14 p.m. ET
The cannabis industry has been around for a long time, but it used to focus on medical cannabis. However, the industry has undergone a boom over the last two years because of legalization for recreational use in Canada. Canada was the first G7 country to take this step, but it's unlikely to be the last.
Before we outline what you need to know about the cannabis industry, let's first get a clearer picture of the plant itself.
Article continues below advertisement
What exactly is cannabis?
We'll begin by discussing how everyone thinks about cannabis or marijuana—as a psychoactive drug that can also have medical benefits. The cannabis plant is available in many strains. The most two common are sativa and indica.
Within the cannabis plant are two components that have different effects on humans:
THC (tetrahydrocannabinol)
CBD (cannabidiol)
THC is responsible for the psychoactive effects of the drug—the "high." If it's consumed in high quantities, THC can be dangerous.
CBD doesn't have any psychoactive effects when it's consumed. It's also known to reduce the effects of THC when the proportion of CBD is higher in a product. CBD is the primary component used in medical applications such as pain relief and mood alteration.
Terpenes are an additional component of the cannabis plant. They give it a unique smell and taste. Terpenes provide options for consumers with different preferences for the smell and taste of their cannabis products. A variety's terpene profile is often considered when a cannabis user chooses a product.
Hemp is a type of cannabis used as a raw material for products like fabric and food. The hemp plant also contains CBD, which can be extracted for medical applications.
Article continues below advertisement
Consumption formats
THC and CBD consumption have different effects on each user, depending on the quantity consumed.
Quantity is measured as the percentage of milligrams of THC or CBD in one gram of cannabis. It's also called "potency," and it's an important factor when it comes to cannabis consumption.
Besides potency, the method of consumption is also a significant consideration. Vaping or smoking can have a different effect than drinking or eating cannabis-infused products.
Regulation and the cannabis industry
Before we discuss the cannabis industry boom, it's important that we talk about cannabis regulation. Cannabis, especially THC consumed in high quantities, can have an adverse effect users. That's why cannabis is classified as a substance under international control. Illegal cannabis possession can, of course, lead to serious criminal penalties.
Regulators also impose laws about how and where cannabis products are marketed to prevent cannabis abuse.
So, for a country to legalize the sale of cannabis, legislation must first be passed. In Canada, cannabis was legalized for medical sale well before its legalization for recreational use. On October 17, 2018, Canada legalized the sale of recreational cannabis with its Cannabis Act.
Let's move on to an overview of the cannabis industry as we know it today.
Article continues below advertisement
Phase 1 of the cannabis industry
The market for legalized recreational cannabis is far bigger than the market for medical cannabis. Anticipating legal recreational cannabis, several existing companies serving Canada's medical cannabis market became more active. These companies made huge capital investments in growing their production capacities. Some invested internally in their operations. Some focused instead on acquiring smaller producers.
Cannabis production capacity has significantly increased in Canada. As of July 2019, the country has issued ~186 licenses for the cultivation, processing, and selling of cannabis under the Cannabis Act.
More cannabis producers are creating intense competition in the space. So the industry is expected to reach a tipping point. Cannabis supply will eventually exceed demand, pressuring margins for existing players.
International markets
After Canada legalized cannabis for recreational use, international markets began to look at cannabis from a different perspective. Perhaps the most important consideration for international regulators was the rationale behind legalization.
Canada's rationale was multifaceted. First, it wanted to eliminate the illicit market. Second, it aimed to profit through collecting tax revenue on cannabis products. Third, it strove to provide safer access to cannabis through regulation. And, lastly, Canada wanted to ensure that cannabis didn't get into the hands of young people.
Article continues below advertisement
Whether international markets also identify these factors as their own key issues remains to be seen. However, other countries will likely have their own concerns with the illicit cannabis market that they need to address. In the United States, where recreational cannabis isn't legal yet on the federal level, we've heard concerns from regulators that minorities are disproportionately affected by cannabis laws.
Article continues below advertisement
A burden on the system
Cannabis legalization puts an additional burden on the existing systems in a country. For example, the criminal justice system also has to monitor motorists driving under the influence of cannabis in addition to alcohol. This expanded focus on catching high drivers means additional personnel and more of a strain on tax dollars. However, this cost would be offset by sales taxes on legal cannabis.
Mergers and acquisitions, synergies, and joint ventures
With the cannabis industry's significant potential and its aim to capture the recreational market in Canada and internationally, the industry is ripe for M&A activity.
Companies that see cannabis as an extension of their product offerings could be enticed to become active in the M&A space, forming partnerships and joint ventures. Big beverage companies can develop cannabis-infused beverages, for example. Plus, tobacco companies can capture the market moving away from cigarettes and into cannabis and vaping. See Canopy Growth Pens an Agreement with Procaps—Here Are the Details. You can also read Canopy Growth Acquires KeyLeaf Life Sciences for more details.
Article continues below advertisement
The cannabis industry's ancillary products
It's not only adjacent companies that would benefit from cannabis legalization. Even unrelated industries could take advantage of this boom. The real estate industry could benefit from increased demand for space to grow and retail cannabis. And the packaging industry could benefit from demand for cannabis product packaging. The logistics industry would, of course, help move the product.
Cannabis accessories are another extension of legal recreational cannabis. Product offerings include vaporizers, grinders, infusers, filters, and papers.
In effect, the cannabis industry can increase a country's economic activity and eventually help increase GDP growth. In 2018, TD Bank forecast the addition of 8 billion Canadian dollars to Canada's economy in 2019 as a result of growth in the cannabis industry.
If the law permits recreational use, then the addition of cannabis-based products to companies' existing portfolios could mean more sales.
Phase 2 of the cannabis industry
In its most basic form, cannabis is sold as a dried flower consumed via smoking. Medical cannabis is usually offered in oil or gel capsule formats. However, as the recreational industry matures, companies will have to develop more intellectual property. They can then offer more complex products in differing formats.
We can broadly classify these formats as inhalants, edibles, and topical formats applied directly to the skin. Within these three categories, companies have a wide variety of ways to develop products.
Recreational cannabis legalization is also a win for consumers. It allows for a huge capital infusion in the research and development of cannabis products. In the illicit market, these investments wouldn't be possible.
Article continues below advertisement
With increased product offerings in different formats, consumers aren't restricted to the dried cannabis flower alone. The illicit market has neither the motivation nor the resources to develop cannabis-infused beverages. But these new products are already in the works following legalization in Canada. The future of cannabis-infused products could include skincare products, nasal sprays, lozenges, suppositories, and more.
Consumer and investor receptiveness
As companies continue to produce cannabis-related products, consumer receptiveness will also play an important role in shaping the industry. The cannabis space comes with all the baggage of a controlled substance. Changing attitudes may simply take some time. And because cannabis can have harmful effects, the industry will have to convince potential new consumers.
For these reasons, the cannabis industry faces the additional challenge of educating consumers about product use. Several companies active in the space have been working to educate customers about using cannabis safely. Companies are also educating and partnering with health professionals. Together, they're presenting cannabis as an alternative treatment.
Investors, on the other hand, have poured money into the industry. Cannabis companies have seen a meteoric rise in valuations. As the industry becomes more mainstream, more and more brokerages have initiated coverage on cannabis stocks. This trend is further validating the industry.
Article continues below advertisement
The cannabis industry's key players
The biggest players in the cannabis industry are companies with a vertically integrated value chain, a strong market presence, and partnerships. They can pool huge resources to expand their operations. Plus, they're present in international markets. Crucially, they're also developing intellectual property portfolios to produce complex cannabis products and attract higher margins.
One of the companies that fit this bill is Canopy Growth (WEED)(CGC). Canopy is, by far, the largest cannabis player in terms of market cap. Aurora Cannabis (ACB), Cronos Group (CRON), and Aphria (APHA) are also top players. While Canopy Growth has a market cap of $13 billion, Aurora Cannabis has a market cap of just $7 billion. Cronos currently has a market cap of $5.2 billion, and Aphria's stands at $1.7 billion.
Adjacent industry players like Constellation Brands have invested in Canopy Growth to create infused beverages. Molson Coors has a stake in HEXO Corporation (HEXO), which has a market cap of $1.3 billion. Tobacco giant Altria has, meanwhile, taken control of Cronos Group.
The cannabis industry's major ETFs
Investors can participate in cannabis stocks several ways. For most retail investors, the best options are ETFs and stocks.
Exchange-traded funds specific to the cannabis sector are a diversified investment vehicle. They're also ideal for passive investors. If you wouldn't have the time or resources to analyze individual cannabis stocks, an ETF could fit your investment objectives.
Canadian investors can access ETFs such as the Horizons Marijuana Life Sciences (HMMJ). This fund is listed on the Toronto Stock Exchange. Its largest holding, Canopy Growth, accounts for 12% of the portfolio at the time of this writing. Next is Aurora Cannabis at 10.7%. Tilray (TLRY), meanwhile, stands at 9.8%. HMMJ also distributes quarterly dividends, making it suitable for income investors. US investors can access this ETF through brokerages that access TSX or through the US ticker HMLSF.
Several cannabis ETFs are available. Some Canadian investors want to invest in small and emerging cannabis companies without taking on company-specific risks. One option is the Emerging Marijuana Growers Index (HMJR).
US Investors, meanwhile, can consider the ETFMG Alternative Harvest ETF (MJ). It's listed on the NYSE. The fund's top three holdings are GW Pharma at 8.7%, Tilray at 8.1%, and Cronos Group at 8%.
Article continues below advertisement
Cannabis stocks: Our top long-term picks
No list of cannabis stocks is complete without Canopy Growth. We like the stock because it's the first mover in the cannabis space. It has medical and recreational cannabis portfolios. And it also has a huge cash balance to fund its growth. Another reason why we like the company is its involvement with Constellation Brands. Constellation has years of experience in the highly competitive beverage industry. This partnership should be instrumental in developing cannabis-infused beverages where the law permits.
We also like Aurora Cannabis. Why? Mainly because of its focus on medical cannabis. The company calls itself a medical company at heart. This focus means Aurora will be instrumental in developing intellectual property to sell medical cannabis products.
Our next pick is HEXO. It's one of the biggest cannabis suppliers to the Province of Quebec. After Ontario, Quebec is Canada's second-most-populous province. HEXO operates in Quebec and therefore enjoys preference over other suppliers in the province due to its local roots. When Quebec's demand increases, HEXO is poised to benefit. Plus, HEXO also sells in other provinces. Like Canopy Growth and Constellation, HEXO also has a partnership with Molson Coors.