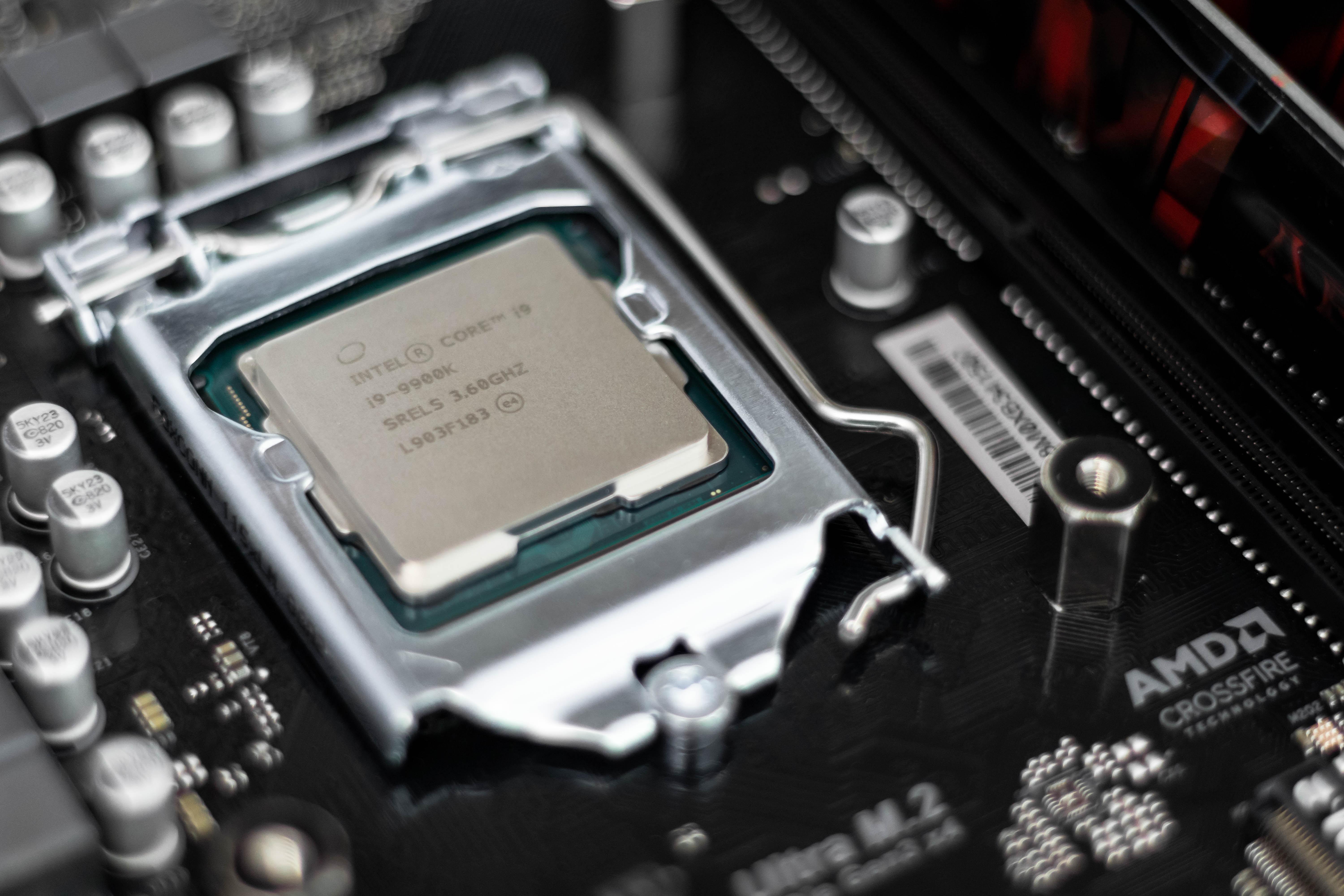 Intel Jumps 7% on Earnings Beat, Sale of 5G Modem Business
By Puja Tayal

Jul. 26 2019, Published 3:23 p.m. ET
Intel's second-quarter earnings and guidance beat analysts' estimates.
Apple has bought Intel's 5G modem business. Intel has retained its modem technology for non-smartphone devices.
Intel's supply shortage has eased a bit, but the chip giant has lost some of its share in the PC processor market.
The US ban on Chinese companies is keeping Intel anxious.
Article continues below advertisement
Intel stock jumps 7% after hours
Intel (INTC) stock rose as much as 6.7% after hours on July 25 on its earnings beat and the sale of its smartphone modem business to Apple (AAPL). The chip giant's second-quarter earnings were among the most awaited semiconductor earnings of the season. On July 25, semiconductor stocks fell as Xilinx reported weak earnings guidance on the back of the Huawei ban. However, Intel's better-than-expected earnings revived investor confidence amid the US-China trade war.
The VanEck Vectors Semiconductor ETF (SMH) fell 1.8% in the normal trading session on July 25 but rose as much as 1.1% after hours. A 6.7% jump in Intel stock drove this growth. The chip giant provided several positive surprises for investors in uncertain times.
Intel's earnings highlights
In the second quarter, Intel's revenue fell 3% YoY (year-over-year) to $16.5 billion, beating analysts' estimate of $15.6 billion by $900 million. Intel upped its full-year revenue guidance by $500 million to $69.5 billion on the back of this revenue beat. The YoY fall was driven by supply shortages arising from the company's transition to 10 nm (nanometer) products. These shortages cost Intel some lost share in the PC processor market.
Intel's second-quarter revenue and profit margins improved sequentially despite the US government's trade ban on some Chinese companies. Its second-quarter non-GAAP (generally accepted accounting principles) EPS rose 1.9% YoY to $1.06, beating analysts' estimate of $0.89.
Article continues below advertisement
Five key takeaways from Intel's second-quarter earnings
The second quarter was very active for Intel. Its earnings presented five key takeaways for investors related to its 5G modem exit, 10 nm node, CPU (central processing unit) supply shortage, Chinese business, and other data-centric businesses.
Apple buys Intel's modem business
Article continues below advertisement
These rumors were confirmed on July 25 when Apple announced that it was buying a major portion of Intel's smartphone modem business for $1 billion. The deal will see the transition of Intel's IP (intellectual property), equipment, leases, and 2,200 employees to Apple. This transition is expected to close by the end of the year. The acquisition confirms rumors that Apple is developing its own 5G modem. However, Qualcomm's investors need not be concerned, as developing a modem takes at least three years.
Article continues below advertisement
Intel finally transitions to 10 nm
Intel is a leader in process technology, but it's faced some setbacks. The smaller the node, the better its performance and power efficiency. Intel delayed its 10 nm node by three years, because of which it lost its technology advantage to TSMC. On Intel's second-quarter earnings call, CEO Bob Swan confirmed that the company has two 10 nm fabrication facilities. It started shipping its 10 nm Ice Lake CPUs for laptops in the second quarter. It plans to start manufacturing 10 nm Ice Lake data center CPUs in the first half of next year followed by volume production in the second half of the year.
Swan added that Intel is also investing in 7 nm nodes and plans to bring them to the market in 2021. He stated that Intel's 7 nm node will be equivalent to rivals' 5 nm nodes. The company is accelerating its node transition to regain its technology leadership.
Supply shortage and AMD competition
Since the fourth quarter of 2018, Intel has been suffering from a CPU supply shortage. Its transition to the 10 nm node required it to idle some of its 14 nm fabrication facilities. At the same time, PC demand picked up, creating a supply shortage. The company prioritized the production of higher-margin server and PC CPUs over lower-margin CPUs. The shift saw its PC CPU unit volumes fall and its average selling price rise. The same trend continued in the second quarter.
Article continues below advertisement
According to Swan, Intel lost some share in the PC CPU market during the second quarter because it was unable to keep up with demand. According to analysts, Intel's desktop CPU market share fell to 81%, a level it last saw in 2015. While his explanation is one reason, another possible reason is the growing competition from Advanced Micro Devices (AMD).
According to Gartner and IDC, global PC shipments rose 1.5% and 4.7%, respectively, YoY in the second quarter. On the other hand, Intel's desktop and notebook CPU shipments fell 11% and 2%, respectively, YoY during the quarter. This difference means that PC original equipment manufacturers either used up their CPU inventories or purchased CPUs from AMD. AMD's upcoming earnings on July 31 will shed light on how much market share it won from Intel.
Swan expects Intel to increase its CPU supply to match demand in the second half. He's gradually addressing Intel's production and technology challenges around the 10 nm node and supply shortage. But bigger challenges lie ahead for Intel as the US-China trade war creates uncertainty across the semiconductor industry.