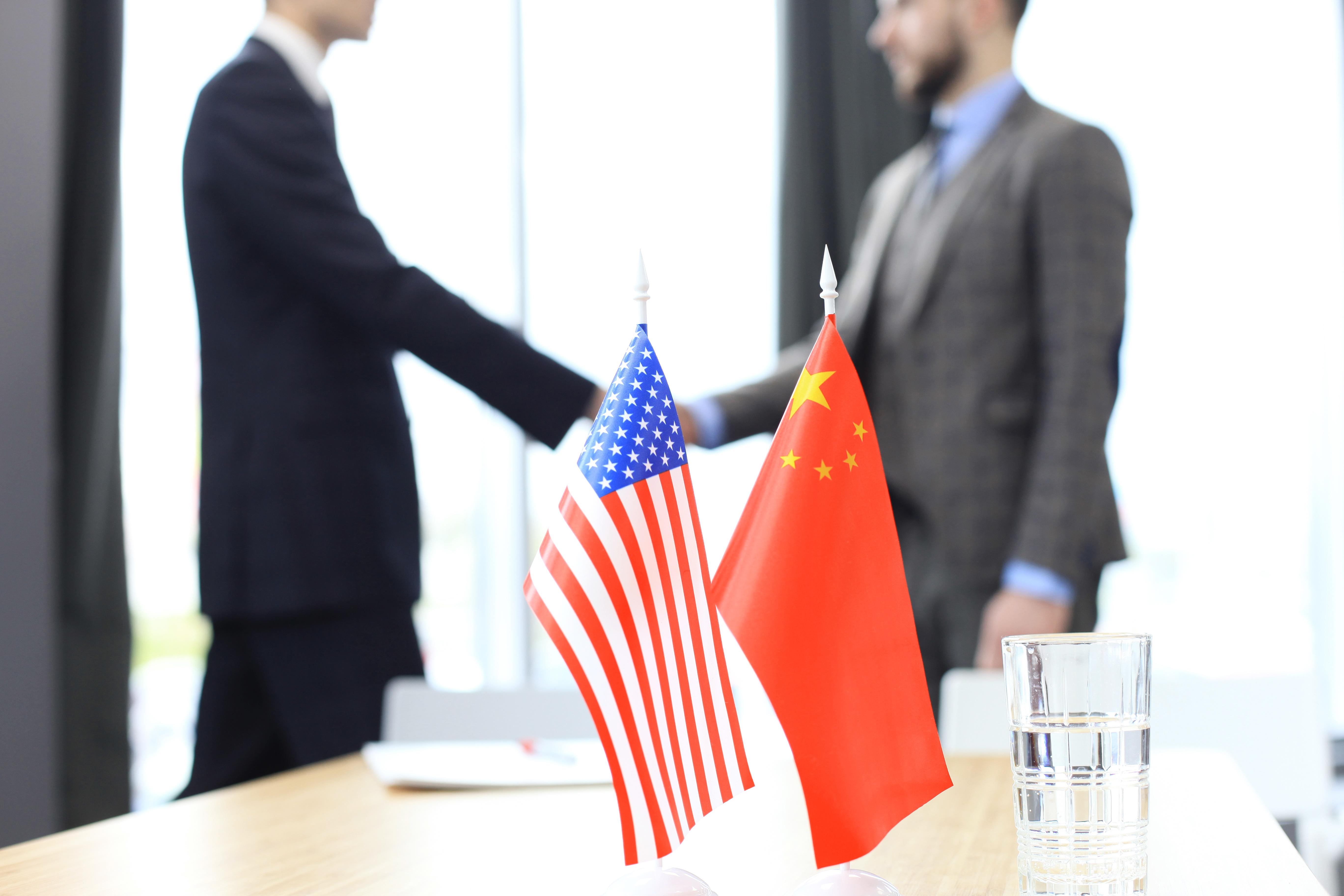 How Long Will the US-China Trade Truce Last?
By Mohit Oberoi, CFA

Jul. 28 2019, Updated 6:44 a.m. ET
The US and China announced a trade war truce last month.
According to recent statements, the trade talks have been strained.
Article continues below advertisement
China trade talks
Last month, the US and China announced a trade war truce. The truce was announced after President Trump met President Jinping in Osaka, Japan. After the meeting, President Trump put more tariffs on hold. The two sides decided to resume the trade talks. The trade talks have been at a standstill since May. President Trump increased tariffs on $200 billion worth of Chinese goods. He accused China of reneging on previous agreements. China increased tariffs on US goods in retaliation.
Has there been any progress?
The trade truce started a little over two weeks ago. So far, the trade talks haven't resumed officially, but the two sides have had phone conversations. Over the last two weeks, several instances have shown that the trade talks are strained. China released its second-quarter GDP on Monday. China's growth is stalling near a three-decade low. In a tweet, President Trump blamed his tariffs for China's slowdown. President Trump took credit for China's slowdown in the past.
Article continues below advertisement
China doesn't agree with President Trump's reasoning behind its slowdown. While calling China's first-half economic growth "not a bad performance," Foreign Ministry spokesman Geng Shuang said, "As for United States' so-called 'because China's economy is slowing so China urgently hopes to reach an agreement with the U.S. side', this is totally misleading." We'll discuss some of the other cracks before the trade talks start.
Taiwan episode
Last week in a tweet, President Trump accused China of not buying US agricultural goods. Taiwan has been another flashpoint in US-China relations. China has said that it will impose sanctions on US firms involved in selling $2.2 billion worth of arms to Taiwan. China also warned the US in no uncertain terms. China's top diplomat Wang Yi said, "We urge the U.S. to fully recognize the gravity of the Taiwan question … and not to play with fire on the question of Taiwan."
Article continues below advertisement
Previous truces didn't last
On July 4, China's Ministry of Commerce said, "If the two sides are to reach a deal, all imposed tariffs must be removed." While China expects the existing tariffs to be lifted before reaching a trade deal, President Trump might not agree with China's demand. Days after the trade truce, President Trump accused China of currency manipulation. In a tweet on July 3, President Trump lashed out at Europe and China for their alleged currency manipulation. Currency manipulation is part of the trade talks.
China's negotiating team
China has included Commerce Minister Zhong Shan in the trade talks. Zhong is seen as a hawk. His recent statements suggest that the trade talks might not be smooth. According to the South China Morning Post, Zhong said, "We must make the best of the spirit of struggle, and stand firm in defending the interests of our country and the people, as well as the multilateral trading system."
Article continues below advertisement
Will the talks be successful?
There have been three trade war truces since the US-China trade war erupted last year. Will the current trade talks be successful? While trade talks with other countries revolve around the trade deficit that the US runs with them, the China trade talks are much more comprehensive and difficult. China thinks that US demands compromise its sovereignty. Looking at recent statements, the US and China have hardened their positions before the trade talks resume. While the countries might be playing mind games before important negotiations, investors shouldn't expect miracles out of the trade talks.
President Trump can't settle for less due to his image as a tough negotiator. He might need to show some real benefits in the trade deal if at all the talks were to take us to one. Even in the USMCA, Democrats want more from the deal. They don't want a deal that's only slightly better than the existing NAFTA. With the 2020 election approaching, Democrats don't want to be soft on China. They will likely push the Trump administration for an even better deal. Read What's Next in the US-China Trade War Saga? to see why a trade deal with China might not be easy.
Should Trump be celebrating China's slowdown?
While the trade war is hurting China, it isn't helping the US much. Last year, Alphabet, Facebook (FB), and Walmart opposed the tariffs on China. So far, NVIDIA, Facebook, and Alphabet have seen an upwards price action of 25.6%, 55.5%, and 11.1% in 2019. Earlier this year, Apple (AAPL) and NVIDIA (NVDA) warned that China's slowdown is hurting their earnings. Walmart (WMT) and Amazon (AMZN) said that they would have to increase prices if there are more tariffs on Chinese goods. Apple and Amazon are part of Berkshire Hathaway's portfolio. Warren Buffett, Berkshire Hathaway's chairman, hasn't been a big fan of President Trump's trade war. Buffett has been optimistic about the trade talks. Read Trade War: Why Buffett is Wary of What Trump Sees as an Easy Win to learn more.