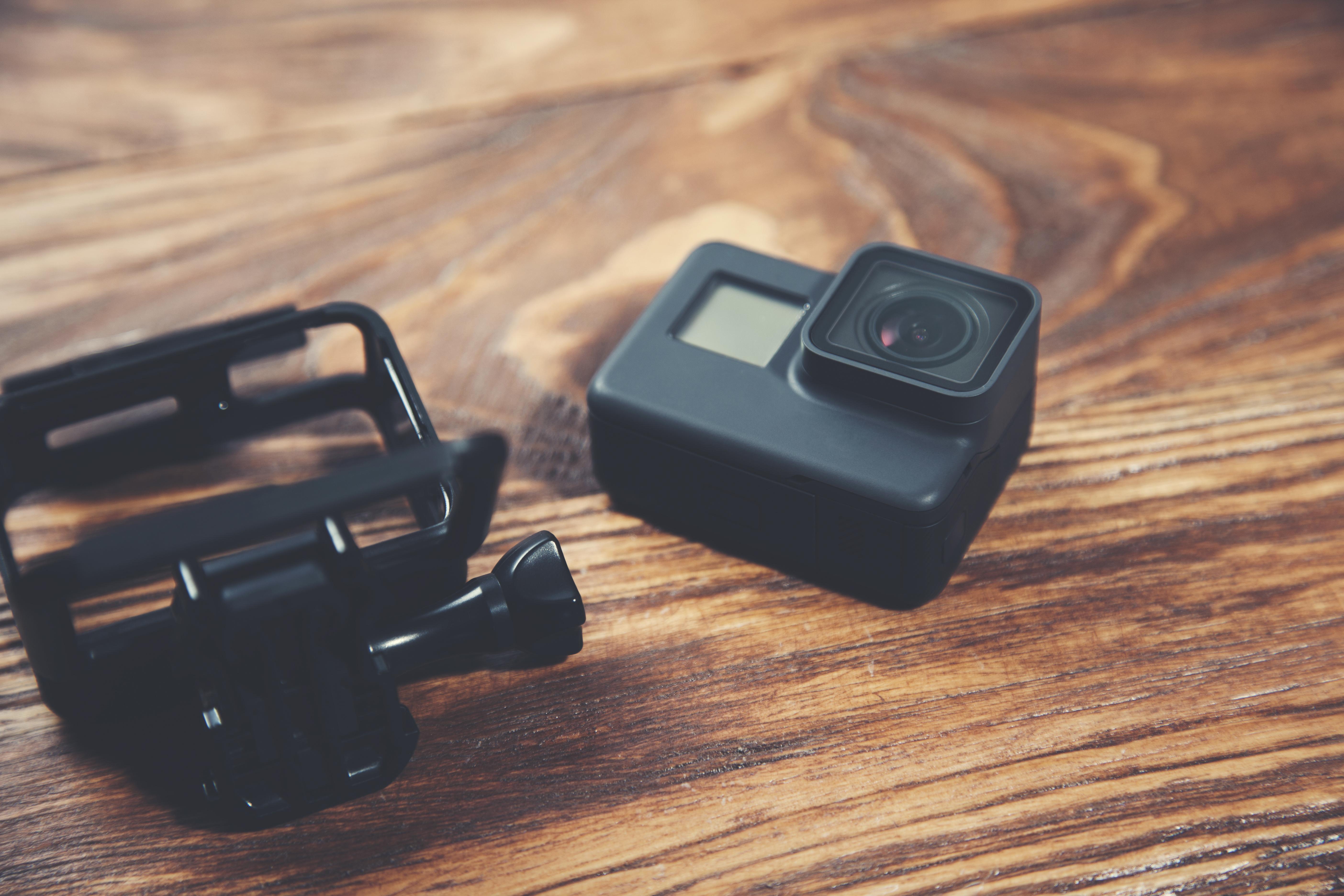 GoPro's Q2 Earnings: What to Expect
By Adam Rogers

Jul. 26 2019, Published 1:38 p.m. ET
Revenue expected to grow 6.9% in the second quarter
Consumer technology company GoPro (GPRO) plans to announce its second-quarter results on August 1. Wall Street expects GoPro to post revenue of $302.29 million in the second quarter, a rise of 6.9% year-over-year, up from $282.68 million in the prior-year quarter. This expected adjusted EPS is a significant improvement from -$0.15 to $0.04 as well.
Will GoPro beat analysts' estimates in the second quarter as it has in the last four quarters?
Article continues below advertisement
Its first-quarter EPS of -$0.07 were 22.2% higher than analysts' estimate of -$0.09.
In the fourth quarter of 2018, its EPS of $0.3 beat analysts' estimate of $0.26 by 15.4%.
Its EPS of -$0.04 in the third quarter of 2018 beat the estimate of -$0.06 by 33.3%.
Its EPS of -$0.15 in the second quarter of 2018 beat the estimate of -$0.22 by 31.8%.
Despite these earnings beats, GoPro has generated negative returns in the last year. The stock is down 15.7% in the last 12 months. GoPro shares fell from $7.28 in October 2018 to $4.0 in December 2018. Though the stock has made a comeback this year and is up 23.1% year-to-date, is it enough to inspire investor confidence?
Revenue growth estimated at 9.4% in 2019
Analysts expect GoPro's revenue to rise by 9.4% year-over-year to $1.26 billion in 2019. This would be the highest growth rate since sales rose 16.5% to $1.62 billion back in 2015. If GoPro manages to meet revenue estimates, it will still be well below sales of $1.39 billion in 2014. GoPro sales are then expected to rise by 1.4% to $1.27 billion in 2020. Sales are then expected to fall 1.4% to $1.25 billion in 2021, which is far from encouraging.
Article continues below advertisement
However, GoPro's earnings are estimated to grow at a far more robust rate. Analysts expect its EPS to grow by 265.2% in 2019 and by 15.8% in 2020. Investors will be wary about GoPro as it has burnt significant investor wealth. The stock is trading almost 94.0% below its all-time high of $90.0 per share.
Why GoPro's leadership in action cameras means nothing
GoPro is one of the leading players in the action camera category. It still accounts for the majority of action cameras sold in domestic markets. But the company is still finding it difficult to grow revenue in the long term. This is because action cameras are a very niche segment compared to other consumer tech products such as tablets, smartphones, and personal computers.
Further, action cameras can be used for a number of years, and the repeat purchase or upgrade cycle is high. GoPro's price points for its cameras are way too high for emerging markets in South East Asia and Latin America. GoPro managed to increase sales by 20.0% in the first quarter, and shipments rose 11.0% as well. However, this will decelerate very quickly as we have seen above.
Article continues below advertisement
Has GoPro stock bottomed out?
GoPro has managed to improve profit margins significantly. Its net loss fell 79.0% year-over-year in the first quarter. The company has focused on reducing operating expenses. These improvements have given a temporary boost to GoPro's stock price. In the long term, GoPro's outlook still looks gloomy.
Its subscription service is priced at $5 per month and allows unlimited cloud storage as well as a 50.0% discount on accessories, is yet to gain traction. With 220k members, subscription sales will translate to a meager $13.2 million per year.
GoPro has looked at selling products at different price points to drive unit sales higher. While this has given a revenue boost recently, it has also impacted average selling prices. During its first-quarter earnings call, GoPro announced that it would be launching a refreshed line-up of products across a variety of price points in the holiday quarter of 2019.
While this might mean a bump in year-over-year holiday sales, it will most likely be unsustainable due to the reasons stated above. A cut in sales and marketing expenses to improve profit margins is likely to impact sales. GoPro shares might move higher if it manages to beat Wall Street estimates in the second quarter. But there are far too many uncertainties for it be a safe long-term bet.
Among the 13 analysts tracking GoPro, two recommend "buys," nine recommend "holds," and two recommend "sells." The analysts have an average target price of $7.38 for GoPro, which indicates an upside potential of 41.4% from its current price.
Market Realist analyst Aditya Raghunath does not own GoPro shares.