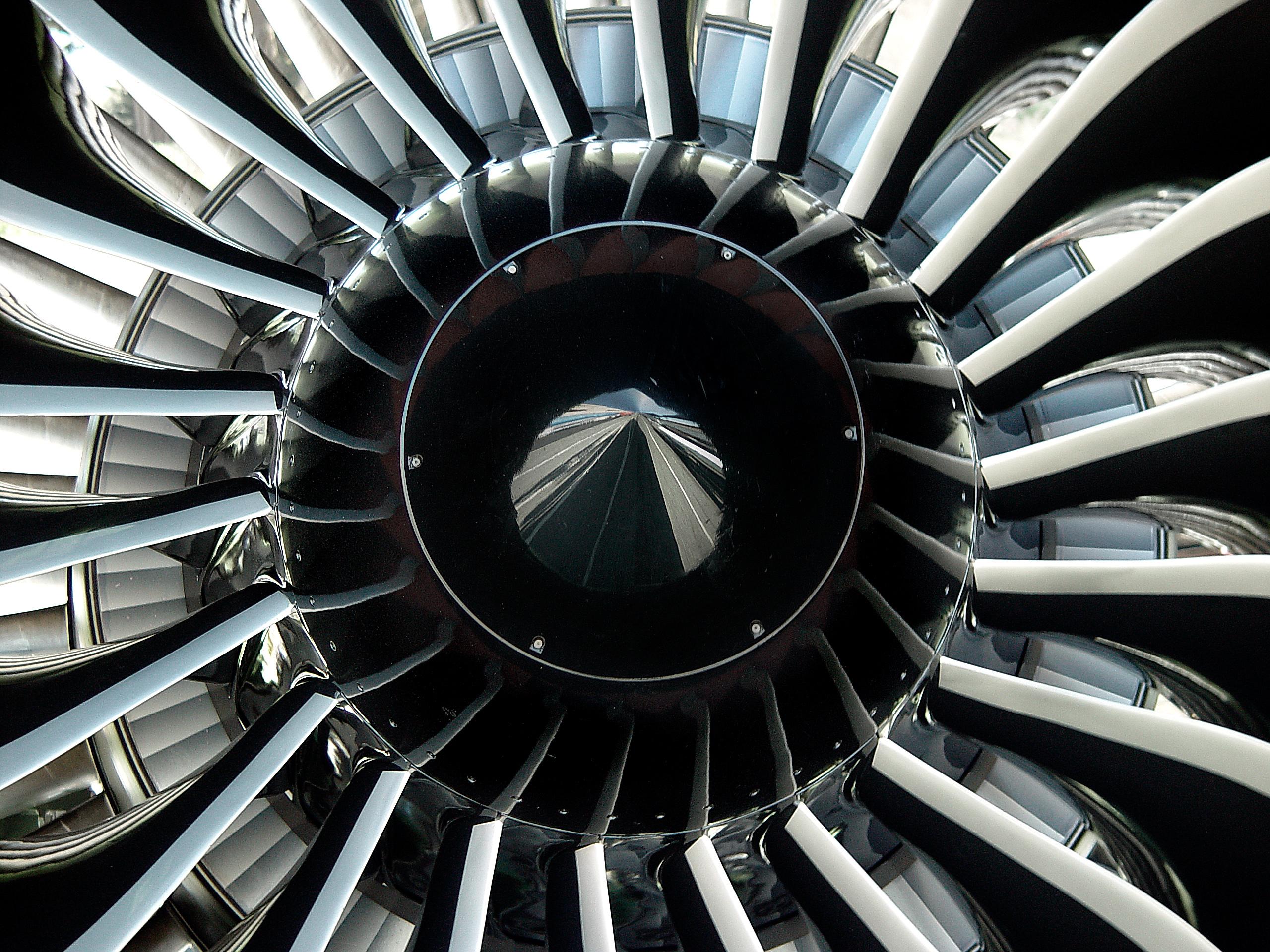 GE Surprises with Upbeat Q2 Results, Stock Soars
By Anirudha Bhagat

Jul. 31 2019, Updated 1:23 p.m. ET
General Electric (GE) stock soared 5% during premarket trading today after the company surprised with its upbeat second-quarter earnings results. The company's bullish 2019 outlook also instilled investor confidence.
Although the company's adjusted EPS of $0.17 fell 6% YoY (year-over-year), it fared better than Wall Street expectations. Analysts' had expected the company's earnings to fall 38% YoY to $0.12. Better-than-expected bottom line results indicated that the company's restructuring initiatives were moving in the right direction.
The industrial conglomerate's top line results also fared better than analysts' projections. The company reported revenue of $28.8 billion and surpassed Wall Street's estimate of $28.7 billion. However, its quarterly revenue fell 1% YoY from $29.2 billion.
Article continues below advertisement
GE's Renewable Energy, Aviation, and Oil and Gas segments recorded strong growth. However, continued weakness in the Power and Healthcare segments more than offset the benefits of the above factors. GE's Industrial segment's adjusted operating profit fell 26% YoY to $2.03 billion. Its margin contracted 260 basis points to 7.6%.
GE's performance by segment
The underperformance of GE's Power segment has been affecting its quarterly results. The unit has been struggling for the past several quarters. The growing demand for energy-efficient and renewable alternatives has eroded the need for fossil fuel power plants. The segment's revenue fell 25% YoY to $4.68 billion in the second quarter. The company recorded a 22% YoY fall in turbine orders during the quarter. The Power segment's operating profit fell 71% YoY to $117 million, while its operating margin contracted 400 basis points YoY to 2.5%.
Article continues below advertisement
GE's Renewable Energy segment's revenue rose 26% YoY to $3.63 billion. Orders increased 35% YoY to $3.68 billion during the quarter. Despite higher sales, the company reported an operating loss of $184 million for the segment compared to an operating profit of $85 million in the previous year's quarter. Its dismal bottom line numbers mainly resulted from higher losses on legacy contracts, increased research and development costs, challenging onshore project execution in the Asia-Pacific region, and higher tariffs and pricing.
GE Aviation's revenue rose 5% YoY to $7.88 billion. Its higher sales were mainly driven by strong demand for commercial engines partially offset by lower military engines. However, the company saw a 10% YoY decline in its orders for aircraft engines. The segment's operating profit fell 6% YoY to $1.39 billion due to unfavorable engine mix and additional costs associated with the GE9X's certification. Some charges related to the uncertainty of collections from a customer also impacted the division's operating profit.
Article continues below advertisement
The Oil and Gas segment's revenue rose 7% YoY to $5.95 billion. Its orders grew 8% YoY to $6.51 billion, but its operating profit fell 2% YoY to $217 million. The Healthcare segment's revenue fell 1% YoY to $4.93 billion. However, its operating profit increased 3% YoY to $958 million mainly due to higher volumes and improved cost productivity.
GE strengthened its balance sheet
Investors seemed to support GE management's positive comments about its improved balance sheet. During the quarter, the company sold 13% of its stake in Wabtec Corporation for $1.8 billion. GE completed the spin-off and merger of its Transportation business unit in the first quarter. Further, the GE Capital segment lowered its debt by $2 billion during the quarter and reduced assets worth $500 million.
The company ended the second quarter with cash, cash equivalents, restricted cash, and marketable securities worth $71.4 billion. Its borrowings reduced to $105.8 billion from $109.9 billion as of December 31, 2018.
Article continues below advertisement
Nonetheless, the company reported negative industrial free cash flow of $993 million. In a filing with the Securities and Exchange Commission on July 31, GE disclosed that its operating cash flows had taken a hit of about $300 million from the grounding of Boeing's (BA) 737 MAX planes. Boeing's MAX planes have been banned from flying since mid-March following two fatal accidents within five months.
Due to frozen orders and deliveries for its MAX jets, Boeing has lowered its monthly output of the troubled aircraft. Reduced production of MAX planes is affecting demand for GE's engines.
Upbeat full-year outlook
Buoyed by better-than-expected results, GE raised its full-year forecast for revenue, adjusted EPS, and industrial free cash flow. CEO H. Lawrence Culp Jr. said, "We made steady progress on our strategic priorities in the second quarter." He added, "Due to improvements at Power, lower restructuring and interest, higher earnings, and better visibility at the half, we are raising our full-year outlook for Industrial segment organic revenue, adjusted EPS, and Industrial free cash flows, and we are holding our margin guidance."
The company now expects the Industrial segment's revenue to rise in the mid-single digits in 2019. Earlier, it had projected low- to mid-single-digit growth. GE raised its adjusted EPS expectations to $0.55–$0.65 from $0.50–$0.60. It now expects its industrial free cash flow to come in the range of -$1 billion–$1 billion. Previously, it had projected flat to negative industrial free cash flow.
GE stock has made a remarkable run this year with a YTD (year-to-date) gain of 44.5%. The stock's YTD gain is also higher than returns of the Dow Jones and the S&P 500, which have risen 16.6% and 20.2%, respectively. The stock has also outpaced the gains of the Industrial Select Sector SPDR ETF (XLI). The ETF, which invests in the S&P 500–listed industrial stocks, has gained 22.2% YTD. GE's top peers United Technologies and Honeywell International have risen 27.1% and 31.6%, respectively, YTD.