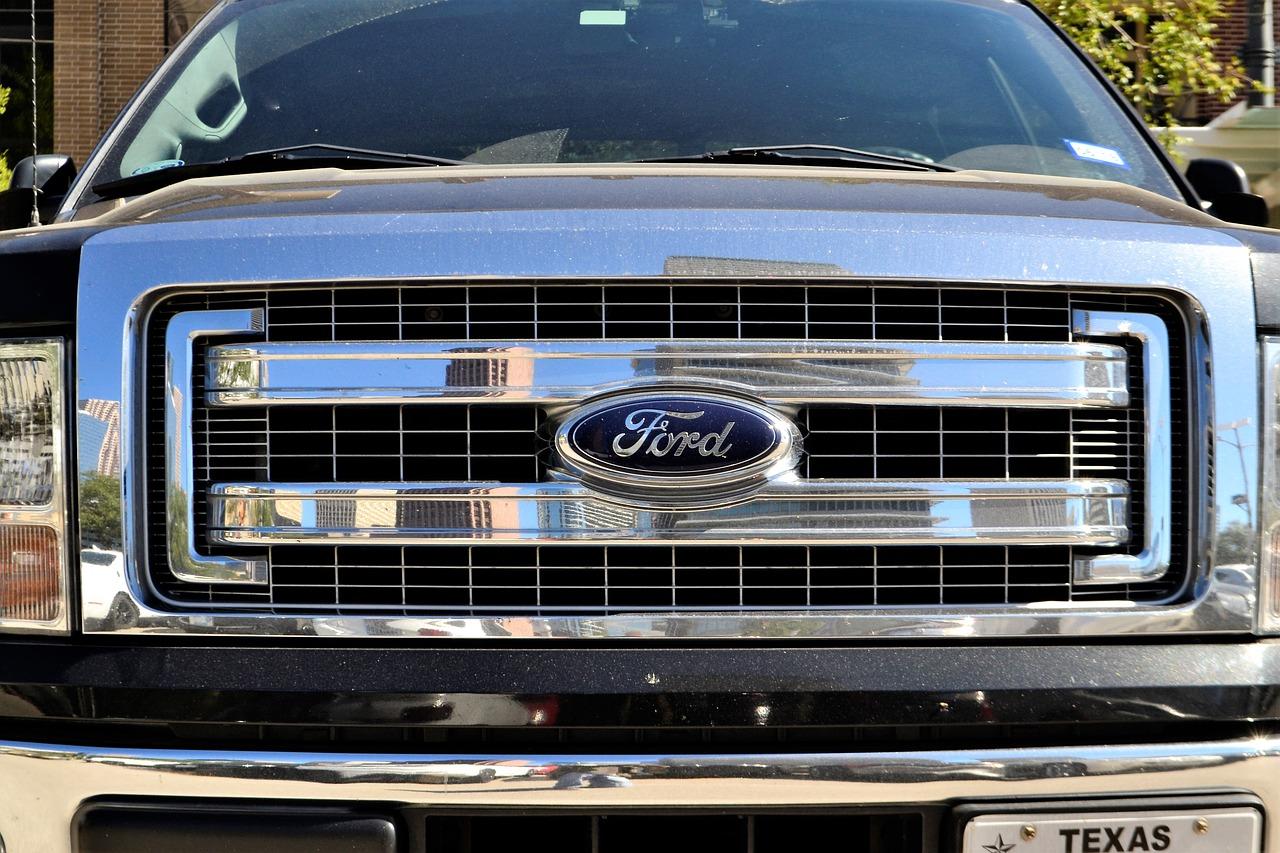 Ford's F-Series Sales Slip in Q2: Is the Party Over?
By Jitendra Parashar

Jul. 5 2019, Updated 2:43 a.m. ET
Ford's second-quarter sales
On July 3, Ford Motor Company (F), the second-largest US automaker, reported its second-quarter home market sales data. While the company's overall sales fell sharply in the quarter, the drop in its F-Series sales added insult to injury.
During the quarter, Ford sold 650,336 vehicle units in the US market, down 4.1% YoY (year-over-year). This sales drop included 4.0% and 6.7% YoY falls in the company's Ford and Lincoln brand vehicles, respectively.
Article continues below advertisement
Ford versus GM in the US
On July 2, General Motors (GM), Ford's direct peer and the largest US automaker by sales, reported a 1.5% YoY fall in its second-quarter US sales. Nonetheless, GM sold 746,659 cars in the US market during the quarter—nearly 14.8% more than Ford.
In the first quarter, Ford's US sales slipped 1.6% YoY to 590,249 vehicle units. While its second-quarter sales were up nearly 10.2% sequentially, its rate of decline intensified compared to the previous quarter.
Total truck sales rose, but F-Series truck sales fell
In 2018, Ford's F-Series marked its 42nd year in a row as America's best-selling pickup truck. Since the beginning, the F-Series's strong ATP (average transaction price) has helped the company improve its profitability.
In the second quarter, Ford's F-Series ATP rose $1,200 to $47,500, much higher than the ATPs of most of the pickup trucks sold in its home market.
Ford's total truck sales rose 7.5% YoY in the quarter to 324,243 units after a 4.1% YoY rise in the first quarter. However, its most popular F-Series truck sales fell 1.3% YoY to 233,787 units. In the first quarter, the company's F-Series sales remained stagnant, with a marginal rise of 0.2% YoY.
Article continues below advertisement
Rising competition in the pickup truck market
At a time when US demand for pickup trucks is consistently rising, the drop in Ford's second-quarter F-Series sales could be a result of rising competition in the pickup truck segment. In the last couple of years, many of Ford's peers, including GM, Toyota Motor (TM), and Fiat Chrysler Automobiles (FCAU), have accelerated their efforts to expand their presences in the pickup truck space to seek better profitability.
Currently, GM's Chevrolet Silverado and Fiat Chrysler's Ram pickup trucks are posing direct competition to Ford's F-Series trucks.
Last month, GM announced its plan to invest $50 million in its Flint truck assembly plant to boost its full-size pickup truck production. General Motors plans to expand its pickup truck line-up aggressively in the next year.
In February, Fiat Chrysler announced its plan to invest $4.5 billion in Michigan to expand its pickup truck and SUV manufacturing unit.
Ford's SUV sales turned negative in the second quarter
Apart from its weak F-Series sales in the second quarter, the 8.6% YoY fall in Ford's SUV sales could be another reason for investors' concerns. In the second quarter, the company sold 215,898 SUV units, nearly 1.3% more than the 213,086 units it sold in the first quarter.
The company blamed an SUV production plant changeover for the sharp YoY drop in its SUV sales in the second quarter. In March, Ford announced that it was shifting nearly 550 jobs to its Kentucky Truck Plant to improve its SUV production rate.
In 2018, Ford's SUV sales remained stagnant in the US market with a nearly 0.5% YoY rise, while sales rose 5.0% YoY in the first quarter of 2019.
Article continues below advertisement
Car sales continued to plunge
In the second quarter, Ford's passenger car sales stood at 110,195 units, reflecting a 21.4% YoY fall. In the first quarter as well, its passenger car sales tanked by 23.7% YoY.
In the last three years, the US auto industry has seen a sharp decline in passenger car sales while the demand for SUVs and trucks has gone up. Passenger cars tend to yield lower profit margins for automakers than SUVs and trucks.
For this reason, mainstream US automakers, including Ford and GM, have shifted their sales focuses from passenger cars to these more profitable vehicle segments.
Will lower F-Series sales affect Ford's second-quarter profitability?
As we noted earlier, F-Series trucks are directly linked to Ford's profitability, as they're sold at a much higher price point than its passenger cars and other small vehicles. While a decline in F-Series truck sales volumes could act as a detractor to Ford's second-quarter profits, the company's improved F-Series ATP and stronger overall truck sales could offset the negative effects.
According to the data compiled by Thomson Reuters, Wall Street analysts expect Ford's adjusted net profit margin to expand to 3.7% in the second quarter from 3.1% a year ago. This expectation is lower than its adjusted net profit margin of 4.7% in the first quarter.
Ford is expected to announce its second-quarter earnings results on July 24. If the company manages to report a better-than-expected bottom line margin in the second quarter, it could boost investors' confidence and drive its stock up.
As of July 2, Ford stock has risen 32.3% year-to-date compared to the 18.6% rise seen in the S&P 500 Index. Ford's peers GM, TM, and FCAU have surged 14.6%, 9.4%, and 7.2%, respectively.