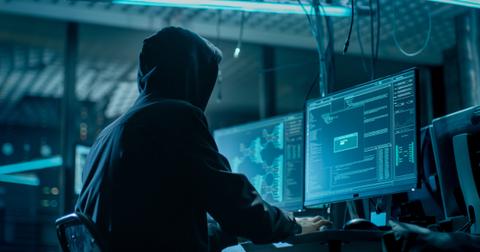 FireEye Stock Tanks over 10.0% in Early Market Trading
By Adam Rogers

Updated
Cybersecurity stock FireEye (FEYE) was down over 10.0% in early market trading today. FEYE announced its second-quarter results yesterday. It reported revenue of $218.0 million with adjusted EPS of -$0.01 in the second quarter and reported sales of $202.7 million with EPS of $0.00 in the second quarter of 2018. Analysts estimated FireEye to post revenue of $215.16 million with EPS of $0.01 in the second quarter. While FireEye managed to beat revenue estimates, its tepid earnings drove the stock lower.
FireEye's management stated its billings performance was driven by an "increase in new business sales and growth in our platform, cloud subscription and managed services category." These gains were offset by an increase in cloud hosting expenses that impacted FireEye's bottom line. The company saw a decline in gross and operating margin in the second quarter.
Annual recurring revenue too trended lower as FireEye's third-generation or legacy appliances contracts expired. FireEye had to revise its 2019 outlook lower, which left investors unimpressed.
FireEye has forecast sales between $217 million and $221 million in Q3
In its press release, the company forecast Q3 2019 sales between $217 million and $221 million. It also estimated non-GAAP EPS between $0.00 and $0.02. This forecast was far below analyst estimates. Wall Street expected FireEye to post revenue of $228.38 million with earnings of $0.07 in the third quarter.
FEYE had reported earnings of $0.06 in the third quarter of 2018, so its earnings are estimated to decline significantly. This will also mean the company's EPS for 2019 will now be much lower than anticipated. Prior to this earnings call, analysts expected an 87.5% year-over-year rise in FireEye's 2019 earnings. It is quite possible that earnings growth in 2019 will be flat or decline year-over-year.
We had identified FEYE as an undervalued stock in June 2019 due to its robust earnings growth. But with its latest earnings release, investors need to brace for some volatility in its stock price. FireEye stock has underperformed markets in the last few years. The stock is down almost 73.0% since June 2015. It has declined close to 10.0% since the start of 2019.
Just when we thought FireEye had bottomed out and would delight investors with earnings growth, the company has missed estimates and provided discouraging guidance.